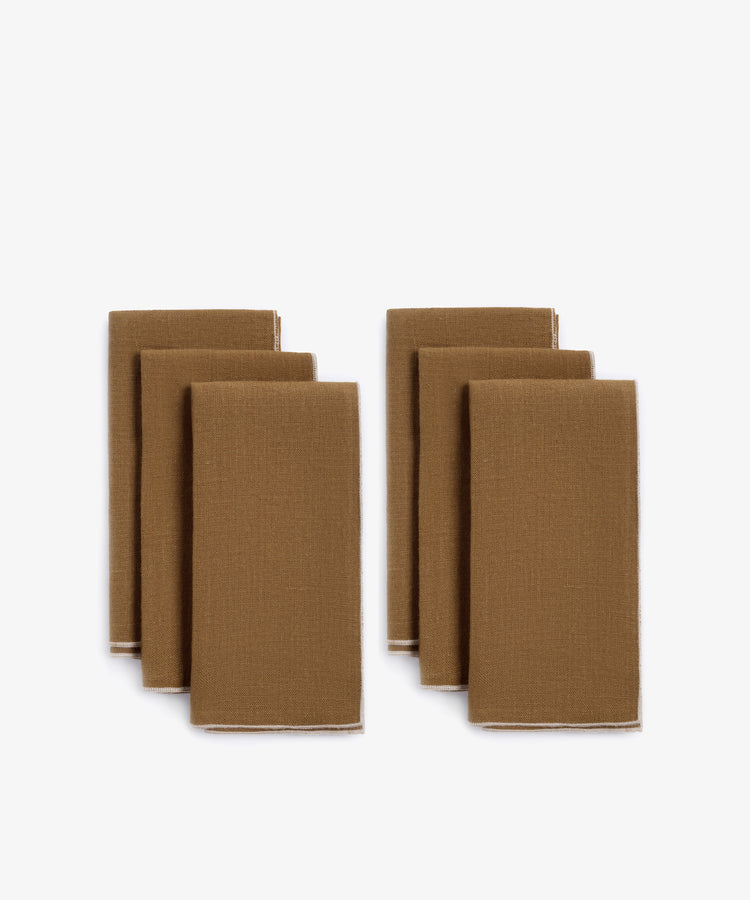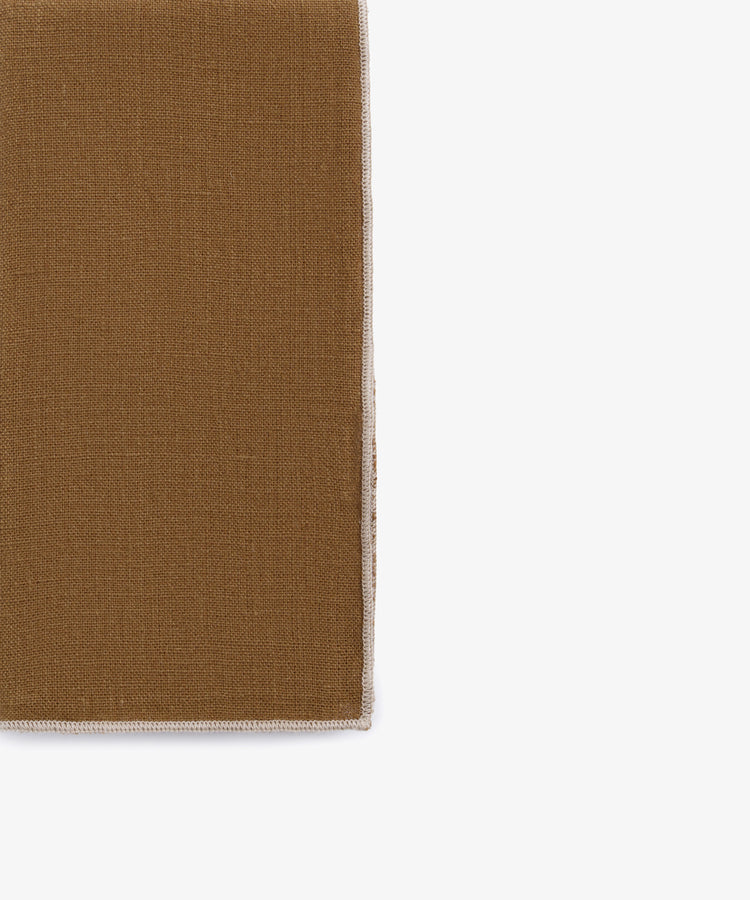 Venise Napkin, Set of 6
$78
Made from high-quality linen in an eco-friendly approach, without using any harmful chemicals, these beautiful products add a touch of subtle color to any table. The range of beautifully rich shades mean that you can creatively mix and match your placemats and napkins while keeping a consistent feel.

Dimensions: 16 x 16in; 41x41cm
Material: 100% Linen
Care: Machine washable at 60° degrees. Do not tumble dry.
files/HMY-NAPVEN-GOLD-SET6_VENISEGOLDNAP_b.jpg
files/HMY-NAPVEN-GOLD-SET6_VENISEGOLDNAP_c.jpg
About the Maker
Made by a French brand specializing in linen and offering a beautiful range of home textiles, all products are manufactured in Europe, without the use of harsh chemicals.
Manufactured
France
Shipping & Returns
All purchases are sent by Standard Shipping. Products may be returned or exchanged within 10 days of purchase. They must be returned in the same condition in which they were bought. For more details, please review our Shipping and Returns policies or contact our Customer Service.