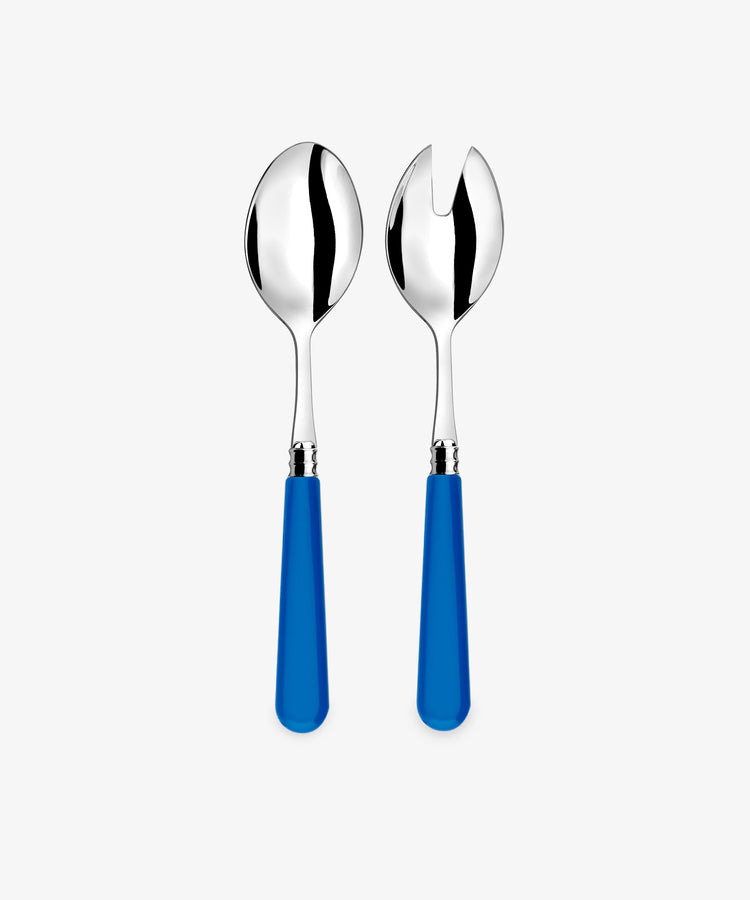 Helios Salad Servers
$140
Simple and clean in shape, these salad servers impress with their pop of color and fine craftsmanship. Designed to refresh your tabletop and elevate everyday dining.
Dimensions: 9.25in ; 23.5cm
Material: Stainless steel 
Care: Dishwasher safe 
About the Maker
Based in Thiers, France—the capital of the French cutlery industry—this maker is run by a third-generation cutler and specializes in a wide range of styles from classic flatware to contemporary designs.
Manufactured
France
Shipping & Returns
All purchases are sent by Standard Shipping. Products may be returned or exchanged within 10 days of purchase. They must be returned in the same condition in which they were bought. For more details, please review our Shipping and Returns policies or contact our Customer Service.