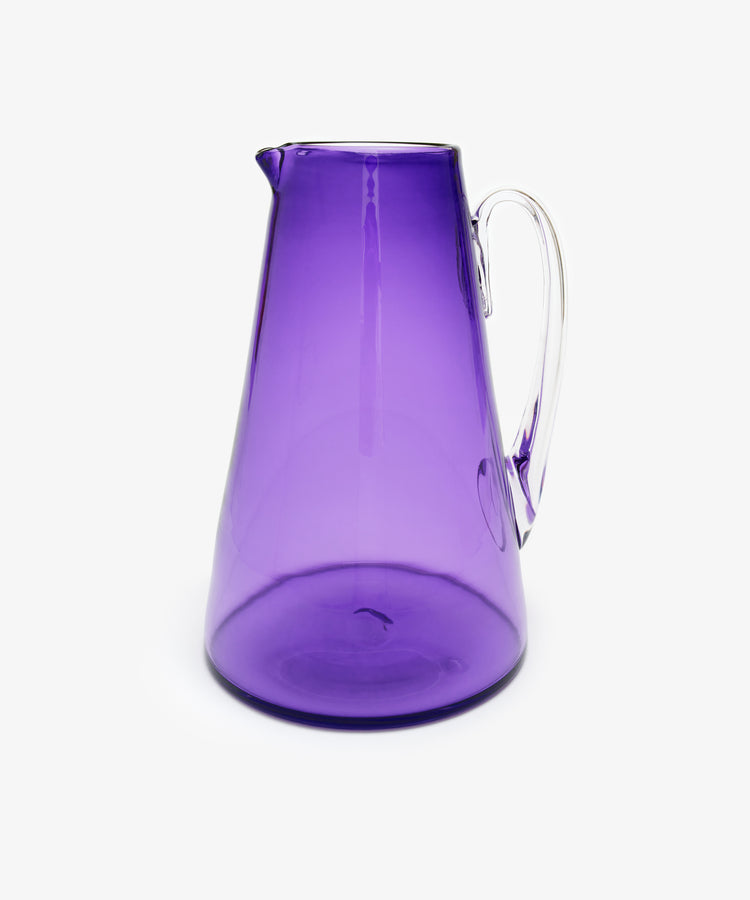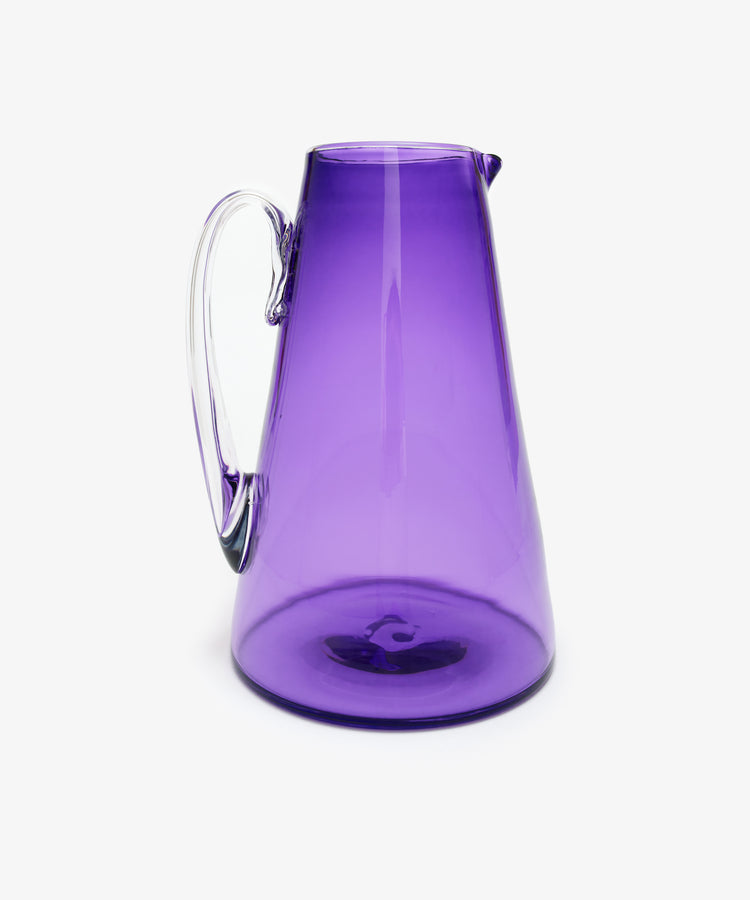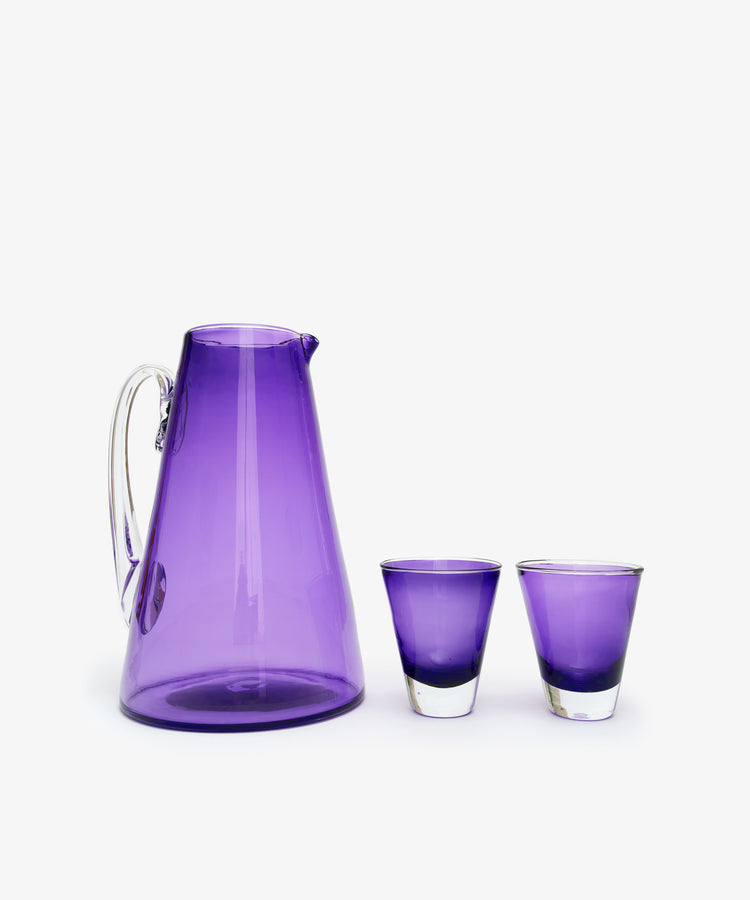 Handmade in the South of France, these exquisite oversized jugs are magnetic and magnificent. Perfect in color, form, and proportion, they bring eye-catching character to the table.
Dimensions: 9.75 x 6.3 in; 25 x 16cm;
3 liter capacity
Material: Hand blown glass
Care: Handle with care and hand wash only
files/ERL-JUG25-PURPLE_a.jpg
files/ERL-JUG25-PURPLE_b.jpg
files/ERL-JUG25-PURPLE_c.jpg
About the Maker
Created in a workshop in the South of France, these unique pieces of hand blown glass combine a love of contemporary design with minimal, original shapes and fabulously rich and vibrant colors. They are beautiful, unexpected, coveted and mesmerising.
Manufactured
France
Shipping & Returns
All purchases are sent by Standard Shipping. Products may be returned or exchanged within 10 days of purchase. They must be returned in the same condition in which they were bought. For more details, please review our Shipping and Returns policies or contact our Customer Service.