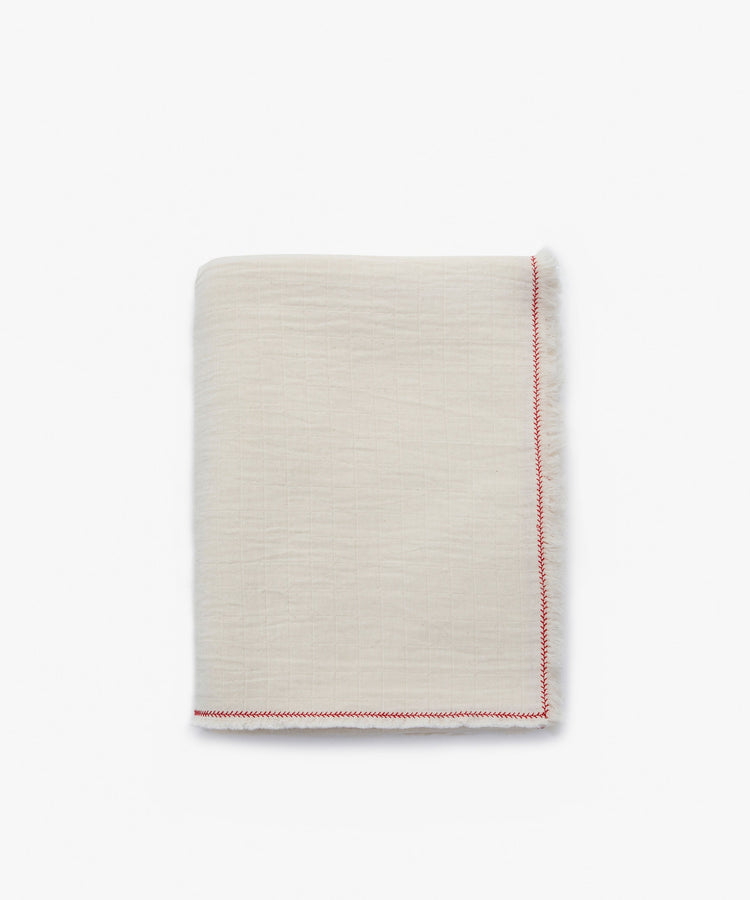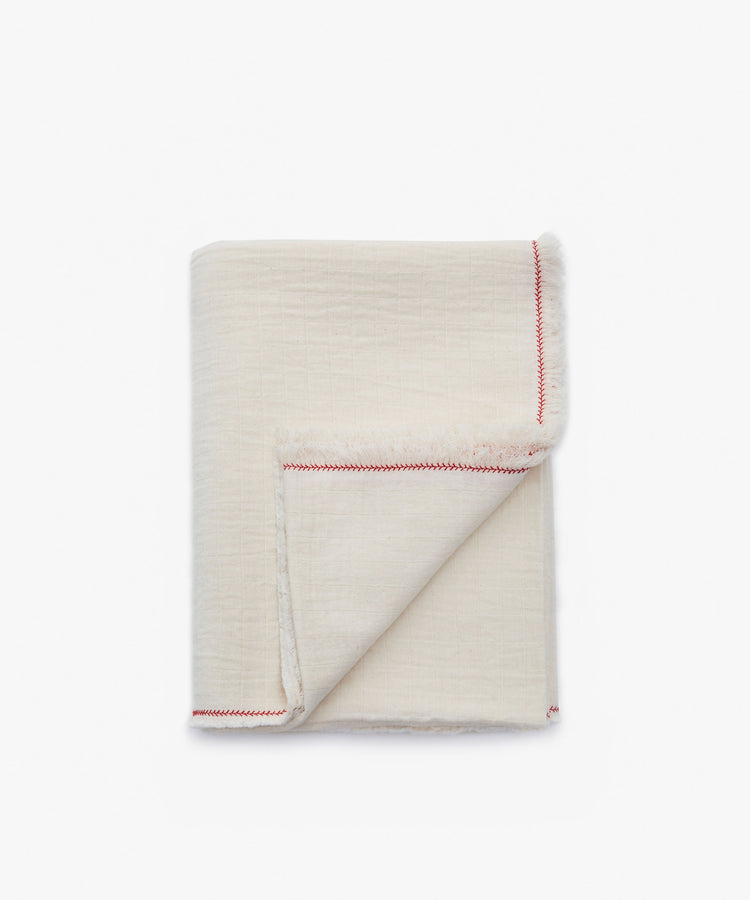 bicla
Branch Stitch Tablecloth
$146
This seemingly simple tablecloth is anything but - it is the perfect ground to any setting whether you build up the table in a delicately minimal or bravely maximal way. The beautiful natural weave is soft and comforting to the touch and red branch stitch provides a little subtle character.
Dimension:  55 x 94 1/2in; 140cm x 240cm
Material: 100% cotton
Care: Machine wash with like colors at at 30 degrees Celsius
products/bap_10060_a_6d20d9ec-d397-4b12-87b8-a6f6d5359468.jpg
products/S227416-R5-057-27.jpg
products/bap_10060_b_12012678-9233-4cf2-a20b-6d055ac43835.jpg
About the Maker
This line is produced in Portugal and inspired by they way Japanese linens combine a commitment to simplicity and function with considered detail. The fibres of these products have a soft texture to them that feel wonderful to the touch. Their muted tones lend themselves to being mixed in with any setting while elevating even the most simple meals with family or friends.
Manufactured
Portugal
Shipping & Returns
All purchases are sent by Standard Shipping. Products may be returned or exchanged within 10 days of purchase. They must be returned in the same condition in which they were bought. For more details, please review our Shipping and Returns policies or contact our Customer Service.