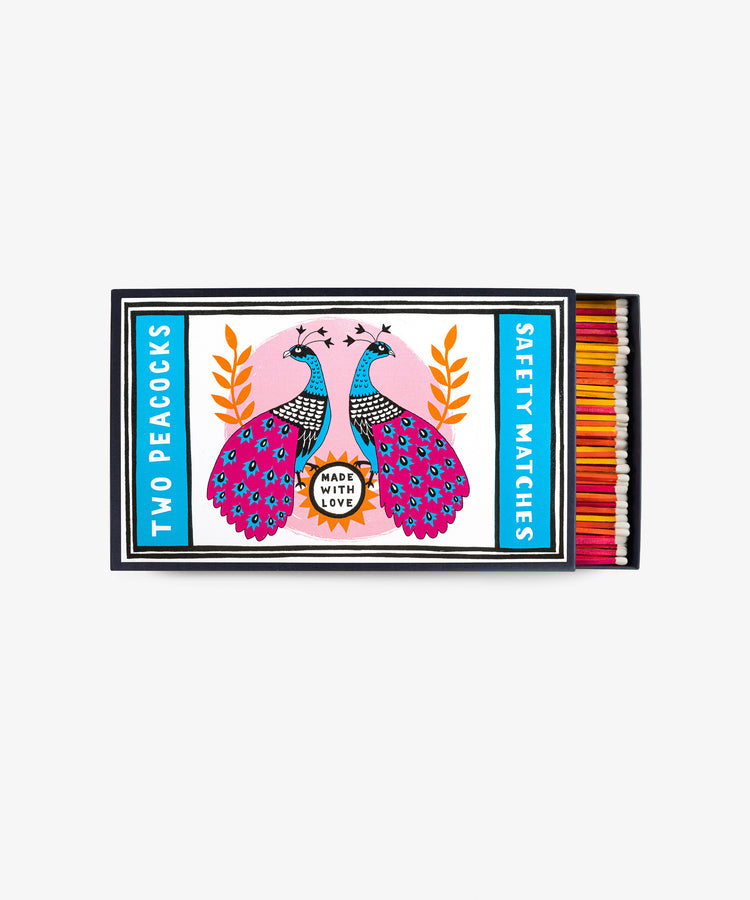 archivist gallery
Box of Matches
$120
The king of matches! Bigger and better than any other matchbox! This madly magnificent match box is supersized and filled with a riot of colorful extra long match sticks, a must for any match lover.  Inspired by a vintage matchbox label, Charlotte Farmer has designed the most proudly peacock giant matchbox.
Dimensions: 11 ¼ x 7 ½ x 2 ¼ in; 30 x 19 x 6cm
Contains 150 matches, each measuring 28cm long


About the Brand
Founded in the UK in 1998 by Sarah and William Allardice, Archivist Gallery uses the traditional letterpress printing technique to create its range of cards and stationery. Initally creating finding imagery from archives of the Natural History Museum, Archivist now collaborates with artists all over the world to create their unique and timeless images. The brand aims to imbue a sense of fun into everyday products, as well as being useful.
Manufactured
United Kingdom
Shipping & Returns
All purchases are sent by Standard Shipping. Products may be returned or exchanged within 10 days of purchase. They must be returned in the same condition in which they were bought. For more details, please review our Shipping and Returns policies or contact our Customer Service.