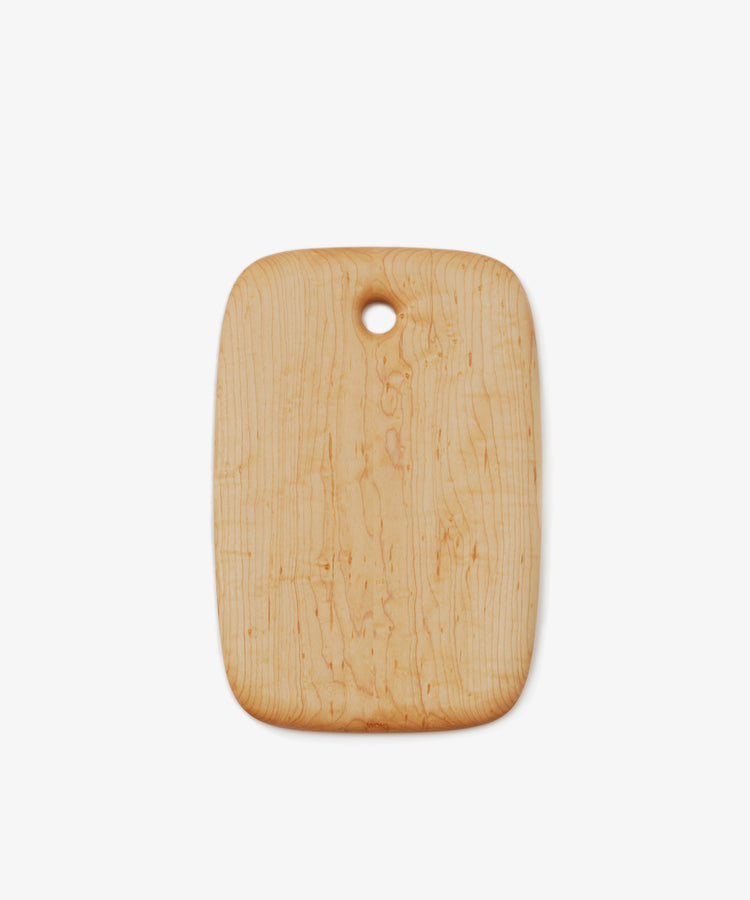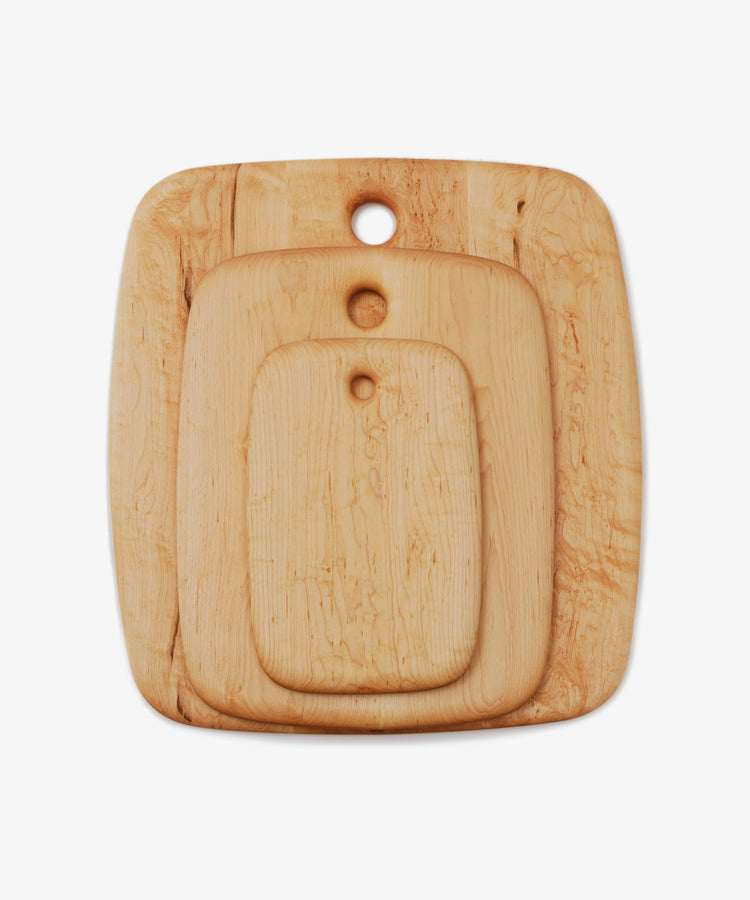 Birds Eye Maple Chopping Board
$130
Made of carefully sourced bird's-eye maple, each board is individually hand-sanded to an almost-silky finish. The beauty of this wood board transcends practicality and makes an everyday object into a graceful piece of art. 
Dimensions: 8 ½ x 13in; 21.6 x 33cm
Material: Birds-eye Maple Wood
Care: Hand wash only with a mild detergent and warm water. Wiping occasionally with mineral oil renews the finish and protects the wood.
products/EDW-BEM-BB13_a.jpg
products/EDW-BEM-BB22_b.jpg
Manufactured
United States
Shipping & Returns
All purchases are sent by Standard Shipping. Products may be returned or exchanged within 10 days of purchase. They must be returned in the same condition in which they were bought. For more details, please review our Shipping and Returns policies or contact our Customer Service.