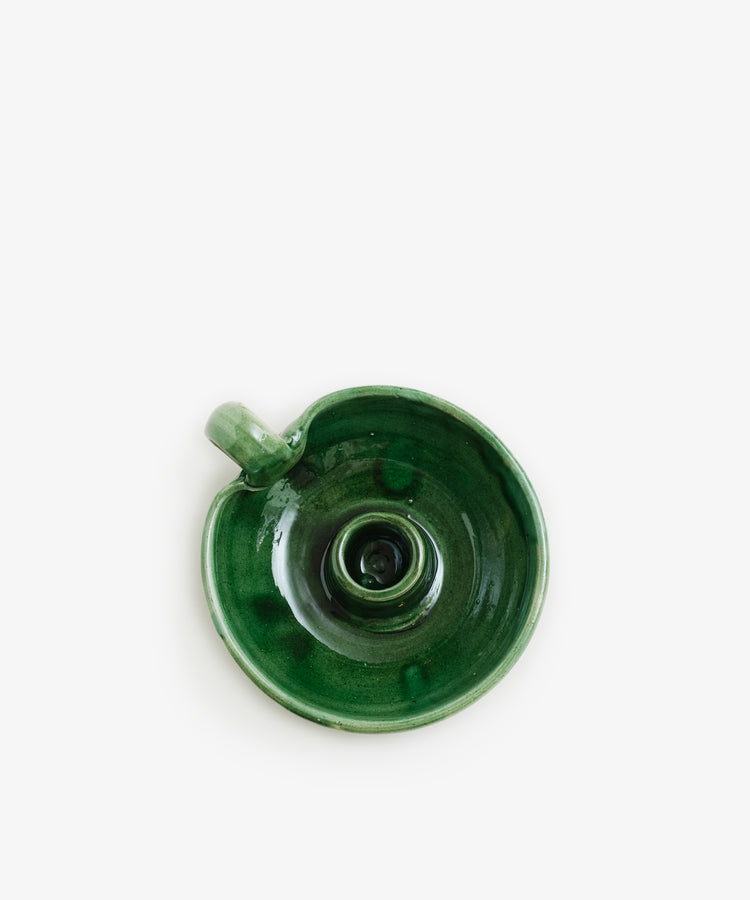 Hand-shaped and beautifully crafted, this candle holder will imbue your home with Old World charm. Light one in your entryway, place two on your mantel, or scatter a few across your dinner table. We think these display especially well contrasted against glass, such as our Issy Granger candle holders. 
Please note that all items are handmade and unique, slight variations may occur.

Dimensions: 5.75in; 14.5cm 
Material: Handmade glazed ceramic
Care: Clean with a soft, damp cloth
products/amd_CH2_GR_a_ccc41278-fa20-4fcc-bb64-74eac0b2a283.jpg
products/amd_CH2_GR_f_12dd1fad-032e-4d20-8cd3-e881ad55510f.jpg
files/CH2-GR_c.jpg
About the Maker
These pioneering, second-generation Spanish ceramists specialise in beautiful, show-stopping pieces, bold in color and size. Utilising a single-fire process, they create utilitarian and decorative ceramics alike, bringing Old World charm to your home.
Manufactured
Spain
Shipping & Returns
All purchases are sent by Standard Shipping. Products may be returned or exchanged within 10 days of purchase. They must be returned in the same condition in which they were bought. For more details, please review our Shipping and Returns policies or contact our Customer Service.