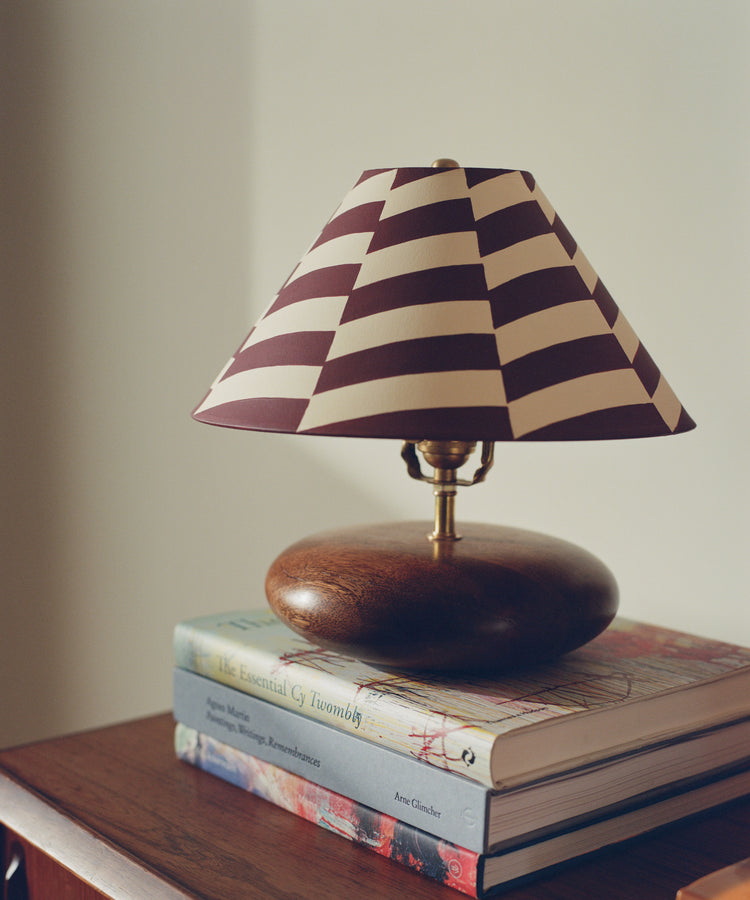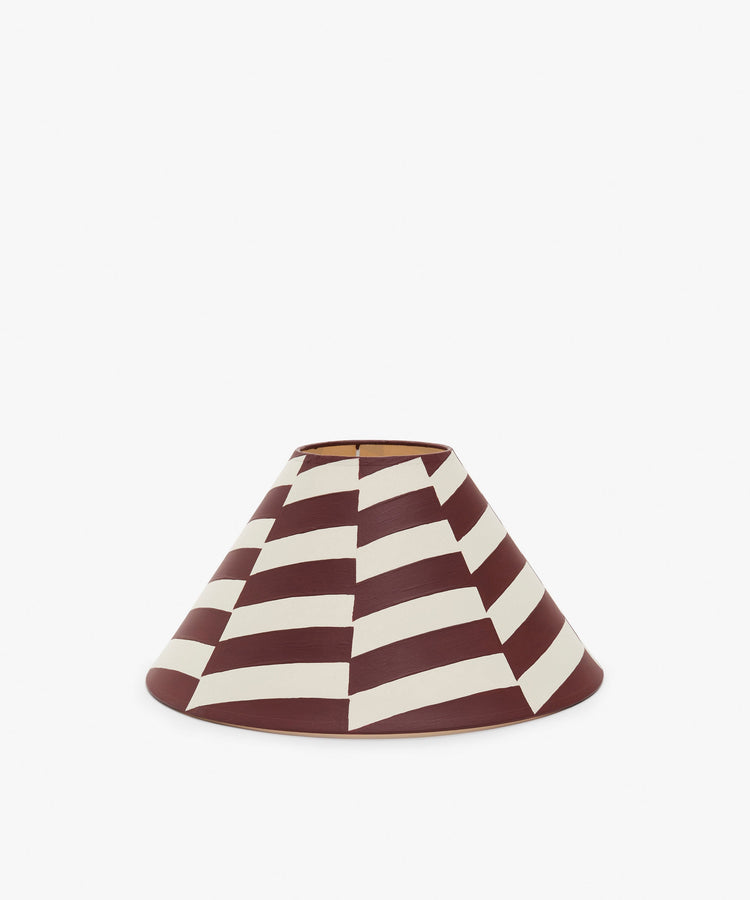 porta x alvaro picardo
Untitled 2, Hand-painted Lampshade
$420
Created in collaboration with Alvaro Picardo for PORTA, these original and elegant lampshades are hand painted with bold geometric designs which transform them into functional artwork of sculptural proportions. 

Due to their handmade nature, please expect some slight variations that make each lampshade unique.

Bottom Diameter: 12in; 30.5cm
Top Diameter: 4in; 10cm
Slope: 12in; 30.5cm
Material: Raw linen, Farrow & Ball paint
products/alp_10008_b_004259ac-9ba1-461d-ac12-1d3b96ba2969.jpg
products/49315_AGA_001_07.jpg
products/alp_10008_a_3fae3ae7-ca77-43a6-a643-4a68e4c9c221.jpg
About the Maker
Alvaro Picardo creates bespoke hand painted lamp shades. Taking inspiration from a variety of sources, including historical artistic movements, the natural world and architectural forms, Picadro uses the lampshade as a three-dimensional canvas, imbuing each simple surface with new life and vibrancy. The interplay of material, form and color are of central importance to the appeal and visual weight of these beautiful lampshades.
Manufactured
UK
Shipping & Returns
All purchases are sent by Standard Shipping. Products may be returned or exchanged within 10 days of purchase. They must be returned in the same condition in which they were bought. For more details, please review our Shipping and Returns policies or contact our Customer Service.