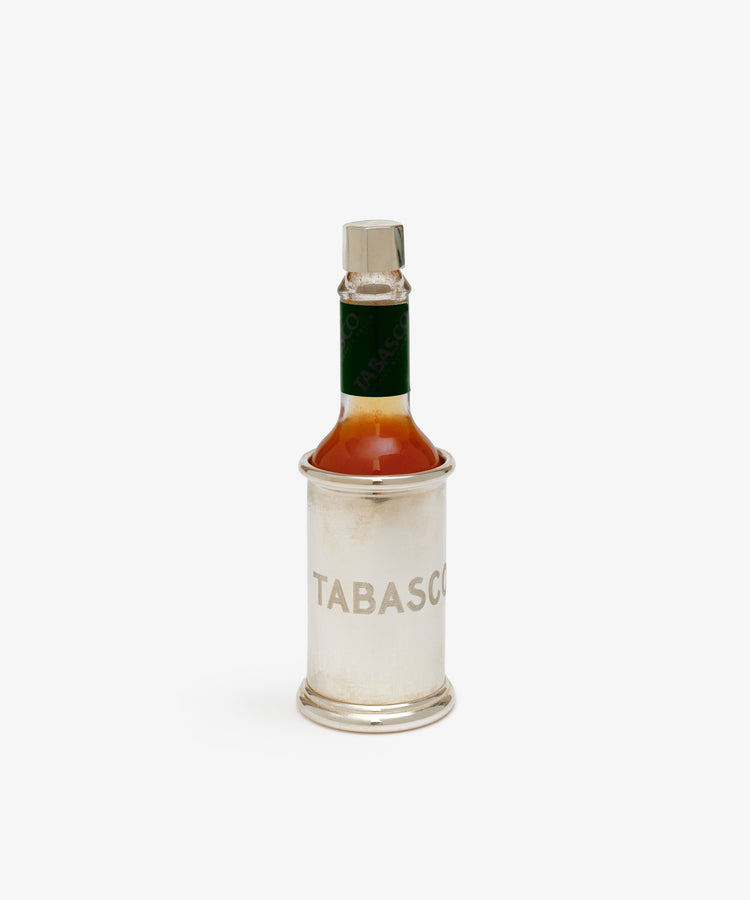 theo fennell
Sterling Silver Tabasco Sleeve & Lid
$1,440
Adding a little spice to your meal has never been so glam. Theo Fennell's sterling silver Tabasco sleeve and lid imbue an everyday condiment with some pomp and circumstance. 
Dimensions: Lid and sleeve fit 59mL Tabasco bottle 
Material: Sterling silver
Care: Wipe with damp cloth 
files/THF-TOBASCO_a.jpg
files/theo_6ad75c94-3b75-40aa-a4e2-2bd9ebd8534b.jpg
About the Brand
For over 40 years Theo Fennell has been designing and making original, beautiful jewelry and silverware by hand in their workshops and studios in London. Their silverware sits on some of the finest tables in the world and is presented at some of the grandest weddings and parties and awarded for some of the most prestigious successes in sport, the arts, and academia. 
Manufactured
United Kingdom
Shipping & Returns
All purchases are sent by Standard Shipping. Products may be returned or exchanged within 10 days of purchase. They must be returned in the same condition in which they were bought. For more details, please review our Shipping and Returns policies or contact our Customer Service.