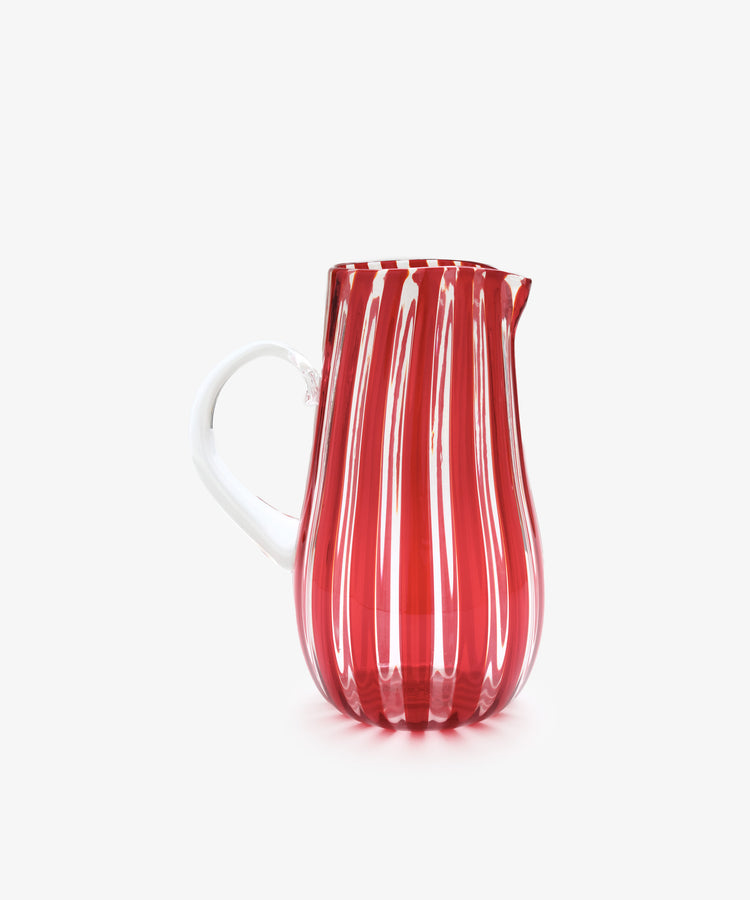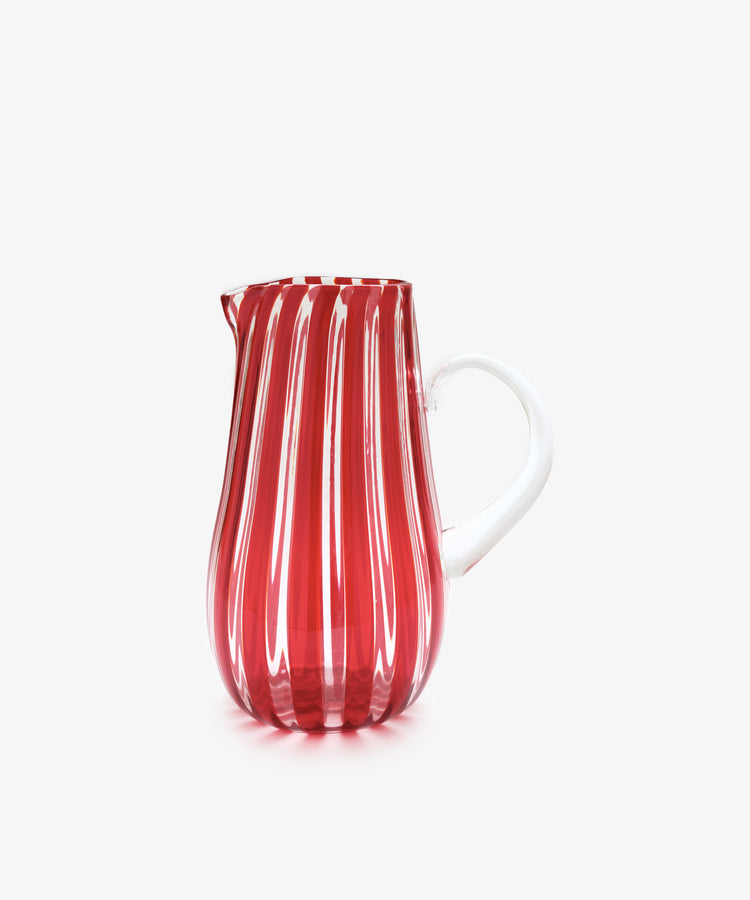 Hand-crafted in the legendary home of Venetian glassmaking, the textured ridges of this jug's striped motif are intrinsic to Murano's one-of-a-kind nature. Displayed as a vase full of lilacs or as a vessel for wine or lemonade, each jug is entirely unique and is truly a piece of art.
Dimensions: 8.3 x 3.5 in; 21 x 9 cm 
Material: Murano Glass 
Care: Hand wash only 
files/NMR-JUG_b.jpg
files/NMR-JUG_a.jpg
About the Maker
Dedicated to the preservation of traditional Murano glassmaking techniques, this Italian glassmaker brings a contemporary eye to a traditional form. Each piece is made in Murano entirely from raw materials. Look out for the distinctive ribbed 'rigadin' pattern, which denotes each piece was created respectfully utilizing century-old Murano techniques.
Manufactured
Italy
Shipping & Returns
All purchases are sent by Standard Shipping. Products may be returned or exchanged within 10 days of purchase. They must be returned in the same condition in which they were bought. For more details, please review our Shipping and Returns policies or contact our Customer Service.