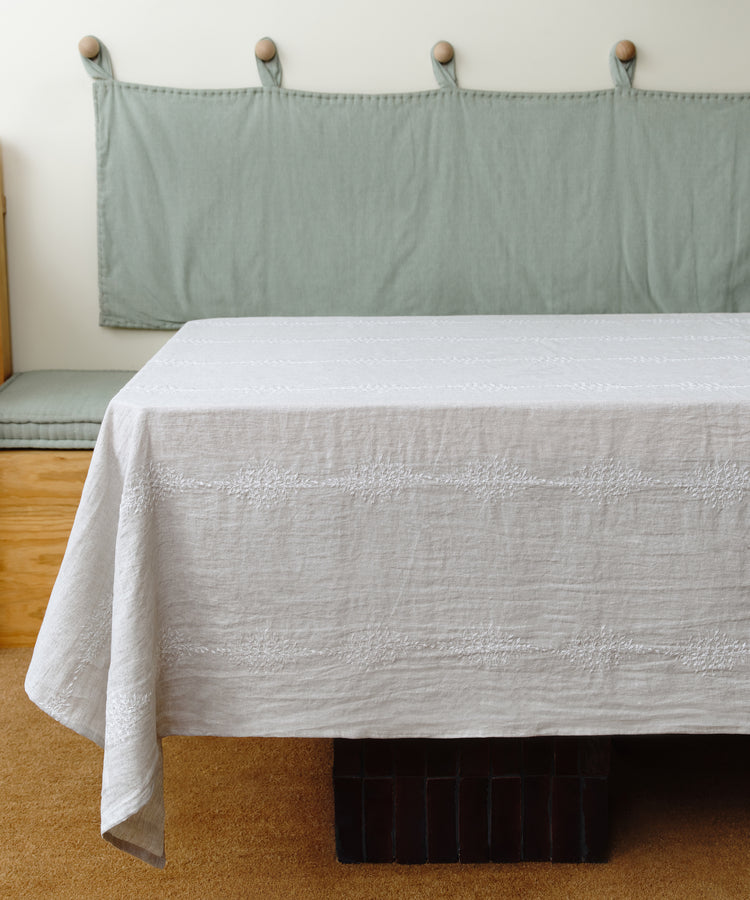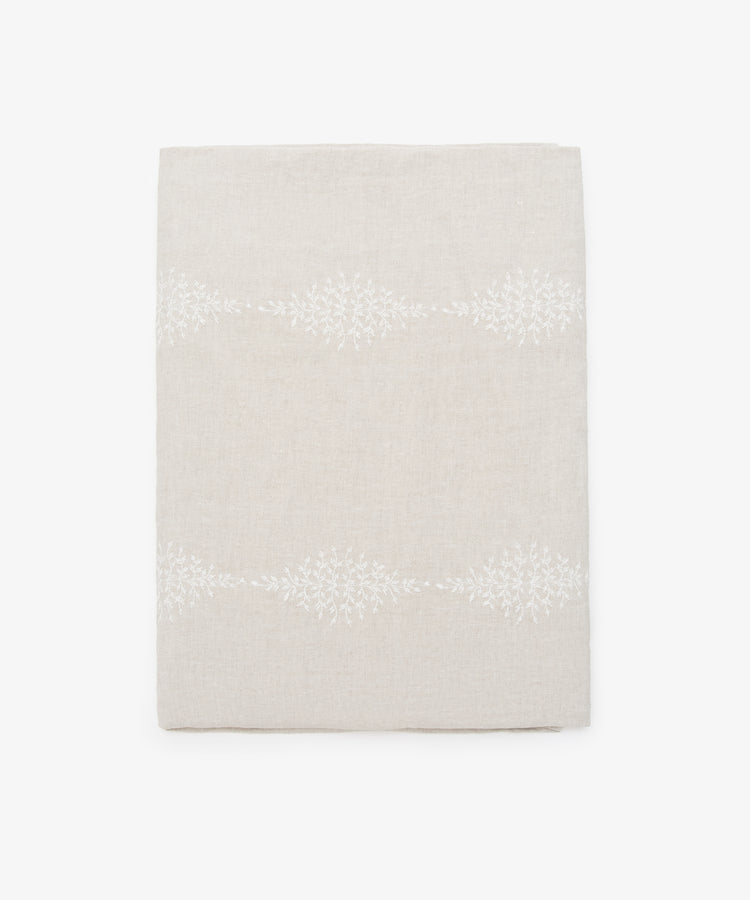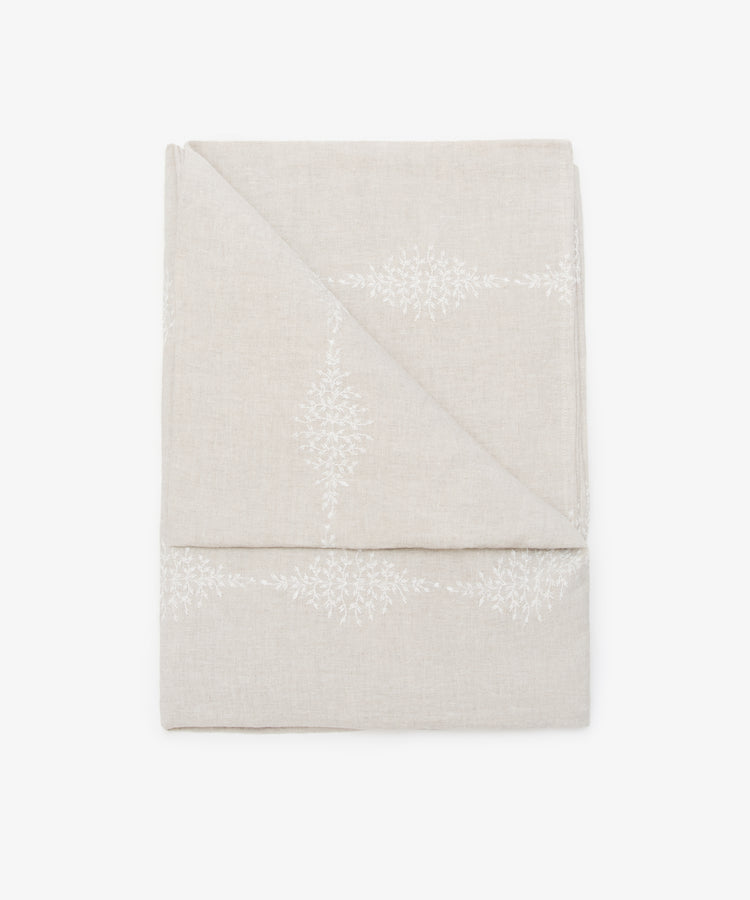 This beautiful tablecloth features a pattern of delicately embroidered ornamental garlands. Rich in natural texture, the linen is stonewashed, exceptionally soft, and casually crinkled – ironing is entirely optional.
Dimensions: 71 x 110 in; 180 x 230 cm
Material: 100% linen 
Care: Machine wash warm. Iron while damp. 
files/CHE-TC110-RSDA-NATWHT_a_float.jpg
files/CHE-TC110-RSDA-NATWHT_a.jpg
files/CHE-TC110-RSDA-NATWHT_b.jpg
files/CHE-TC110-RSDA-NATWHT_c.jpg
About the Maker
This French atelier specializes in linen homewares inspired by and in celebration of French Bistro culture. Known for their subdued elegance, their linen pieces are simple and unfussy yet indisputably chic. All products are woven and manufactured in their workshop in France.
Manufactured
France
Shipping & Returns
All purchases are sent by Standard Shipping. Products may be returned or exchanged within 10 days of purchase. They must be returned in the same condition in which they were bought. For more details, please review our Shipping and Returns policies or contact our Customer Service.