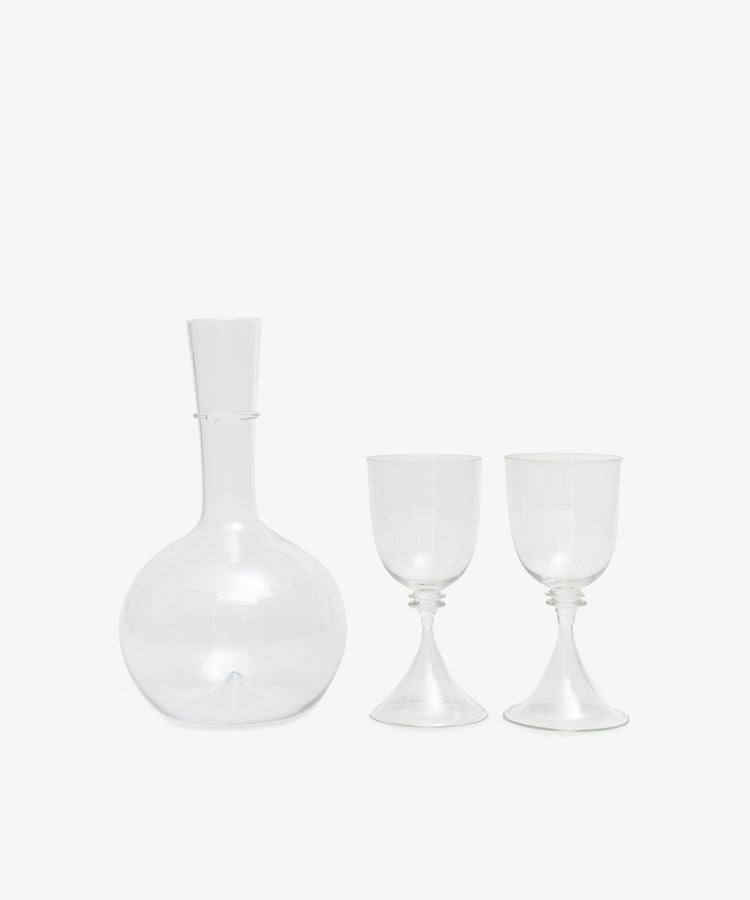 Luce Stemmed Wine Glass, Set of 2
$120
Contemporary designs that take historical Bohemia styles as their point of reference, these glasses are light as air, delicate and considered. They bring an etherial but understated elegance to the table, their fineness creating pause and breathing space - a universal compliment. Use the different sizes together for both water and wine, or one to compliment a stemmed glass.
Shown in the second image with the Luce Decanter (sold separately)
Material: Hand Blown Glass
Dimensions: H: 5 1/3in 13.5cm
Care: Hand Wash
products/TSK-GLAS13-CL_a.jpg
products/TSK-GLAS13-CL_b_959f1340-445b-4119-bb9b-e8da46e95940.jpg
About the Maker
This producer creates replicas of 16-18th century glasses, vases, jugs, as well as newly developed historical designs using mouth blown and handmade glassware techniques from the finest glassblowers of the Bohemen (Czech Republic).
Manufactured
Czech Republic
Shipping & Returns
All purchases are sent by Standard Shipping. Products may be returned or exchanged within 10 days of purchase. They must be returned in the same condition in which they were bought. For more details, please review our Shipping and Returns policies or contact our Customer Service.