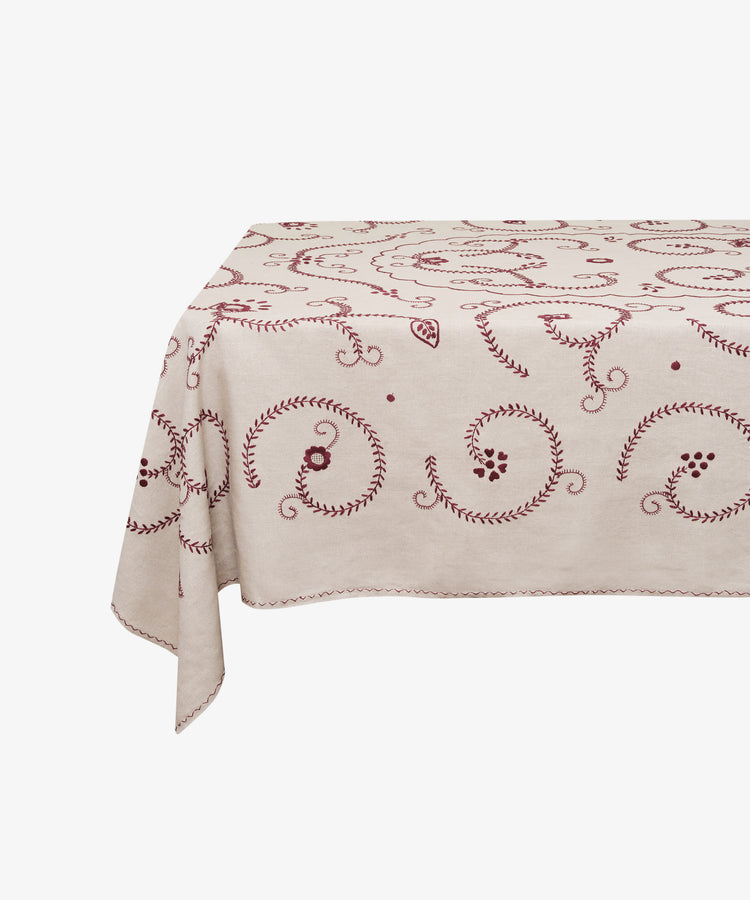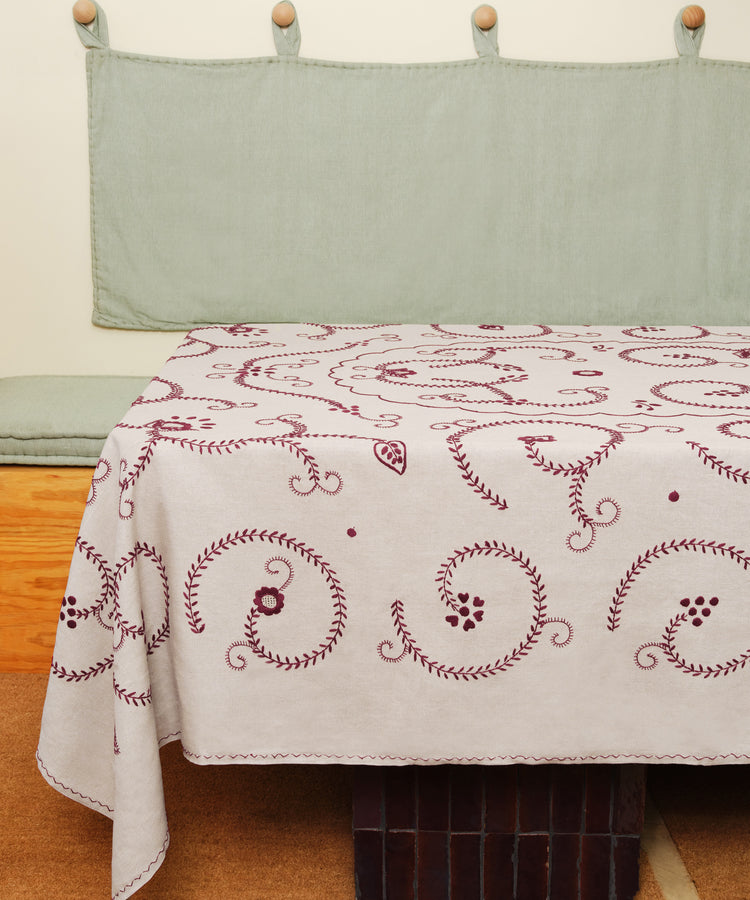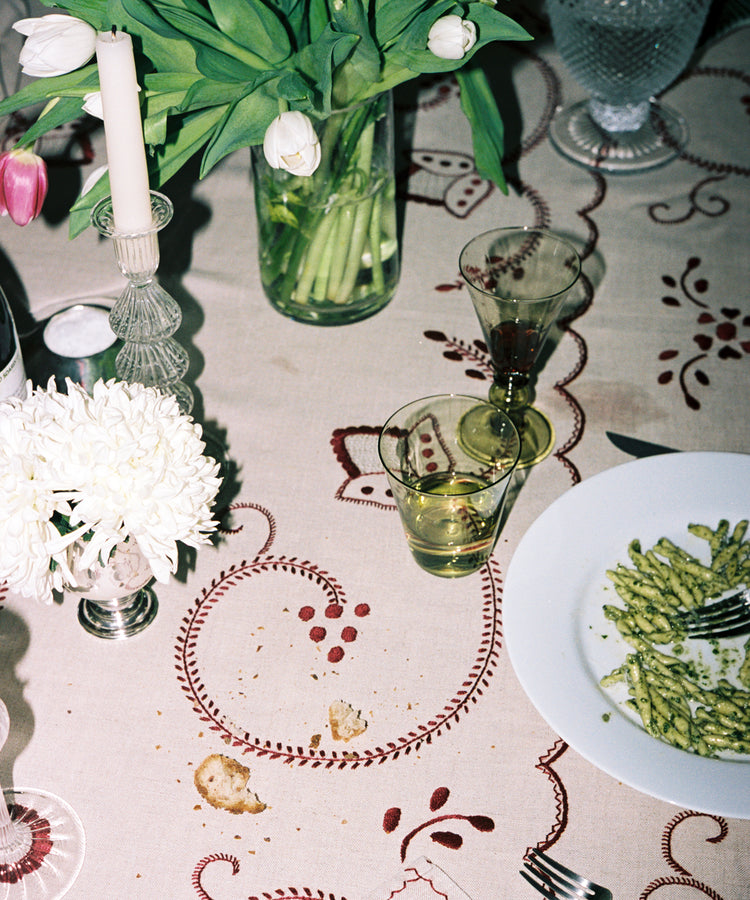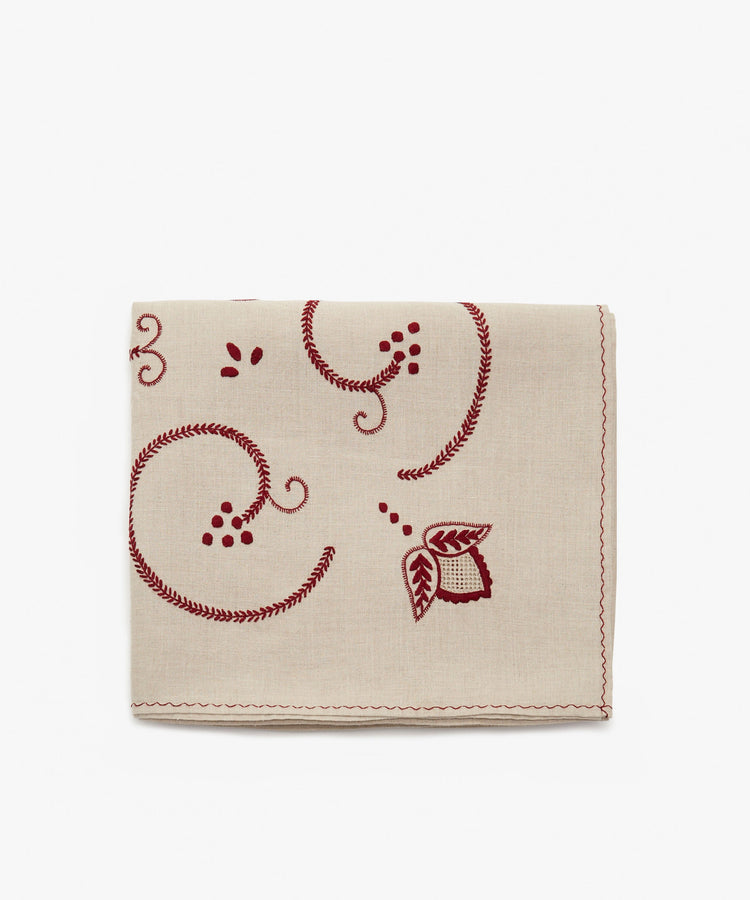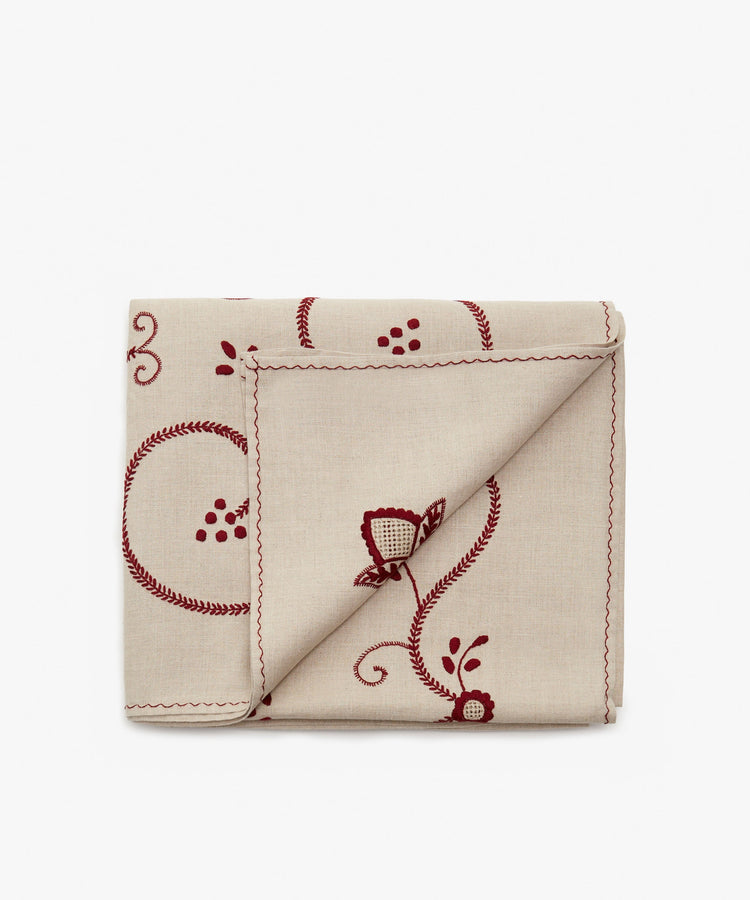 This remarkable tablecloth is hand embroidered with traditional designs that have been passed down from generation to generation in a town in Northern Portugal. While originally executed in blue, white and red threads on white cloth, for the Luzia, we have paired down the color so the burgundy thread elegantly flows across the surface of the raw linen uninterrupted. These are very special artworks to eat on!
Dimensions: 118 x 71in; 300 x 180cm
Material: Cotton with cotton thread
Care: Machine washable at 40° degrees. Do not tumble dry.
products/LI29-WRD_1_maroon.jpg
products/LI29-WRD_5b95e99c-8791-4ffd-a77b-ba264fc18bef.jpg
products/S227416-R10-067-32.jpg
products/ilp_10112_a_0ca4c7a5-c3cd-4a88-af8f-dffcbad34e77.jpg
products/ilp_10112_b_308567c3-8d97-480c-8fff-20d100b67ccb.jpg
About the Maker
Founded in 1985, this atelier is dedicated to Viana do Castelo embroidery, which traditionally uses blue or red cotton to embroider patterns such as leaves, flowers and hearts of white cloth. After mastering this rich heritage, the atelier is now building on these techniques introducing new colors and designs. Their work has done much to revitalise this craft in Northern Portugal.
Manufactured
Portugal
Shipping & Returns
All purchases are sent by Standard Shipping. Products may be returned or exchanged within 10 days of purchase. They must be returned in the same condition in which they were bought. For more details, please review our Shipping and Returns policies or contact our Customer Service.