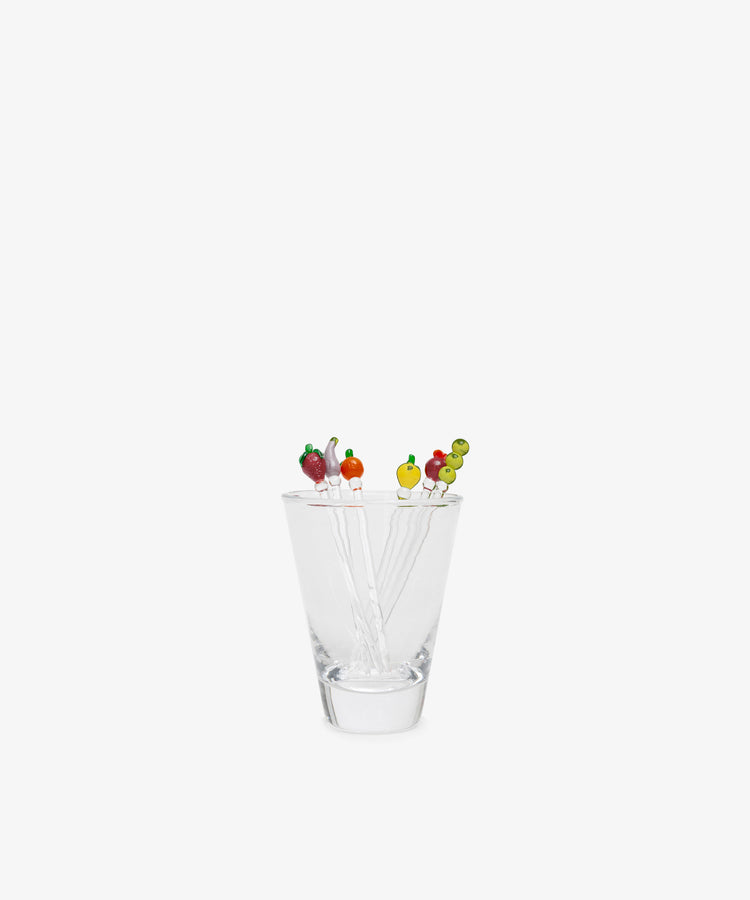 sandra alexandra
Groceries Cocktail and Nibble Sticks, Set of 6
$138
Celebrate with these hilarious and adorable cocktail sticks that brighten up the party. Pop an olive on the end and your drink is almost there. Handmade from colourful Murano glass by local artisans in Barcelona, each stick has been individually handcrafted so no two are alike.

Shaped with a playful motif on top that highlights the timeless, fun and colourful aesthetic of Sandra Alexandra, these cocktail & nibble sticks are a unique and refreshing addition to your entertaining repertoire.
Size:11cm
Material: Glass
Care: Hand Wash
products/SAN-GROSTIX-SET6_b.jpg
products/SAN-GROSTIX-SET6_a.jpg
About the Brand
Based in London, Spanish designer Sandra Barrio Gonzalez began her fledgling business on Instagram after friends and acquaintances began asking to buy her whimsical handmade jewelry. Each item is individually hand-crafted using lampwork glass, so no two pieces will ever be the same. Each piece brings joy, humor and an artistic flair. 
Manufactured
United Kingdom
Shipping & Returns
All purchases are sent by Standard Shipping. Products may be returned or exchanged within 10 days of purchase. They must be returned in the same condition in which they were bought. For more details, please review our Shipping and Returns policies or contact our Customer Service.