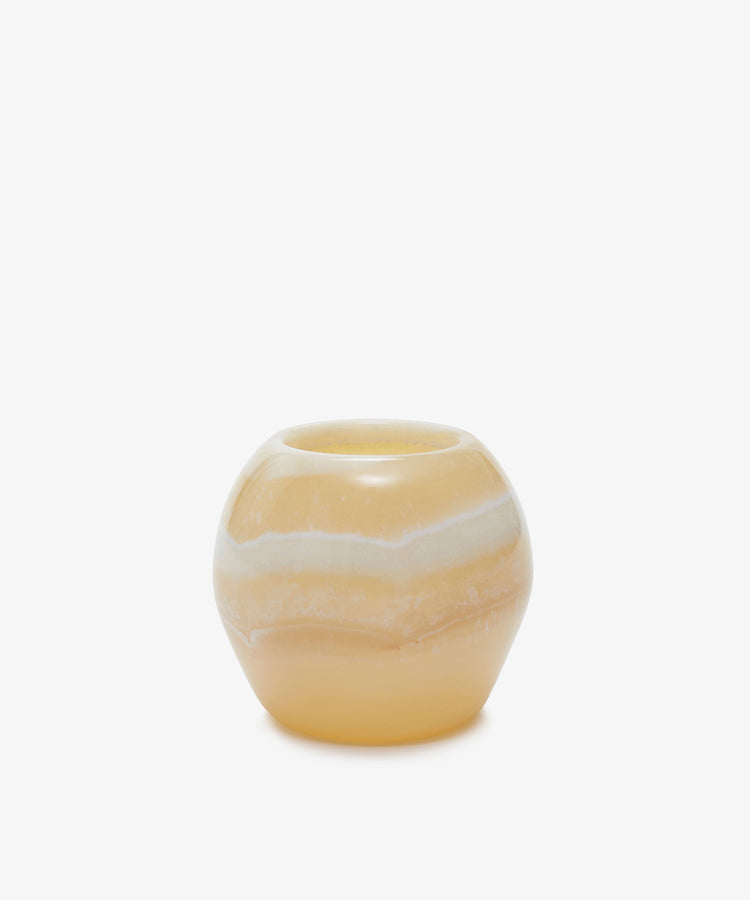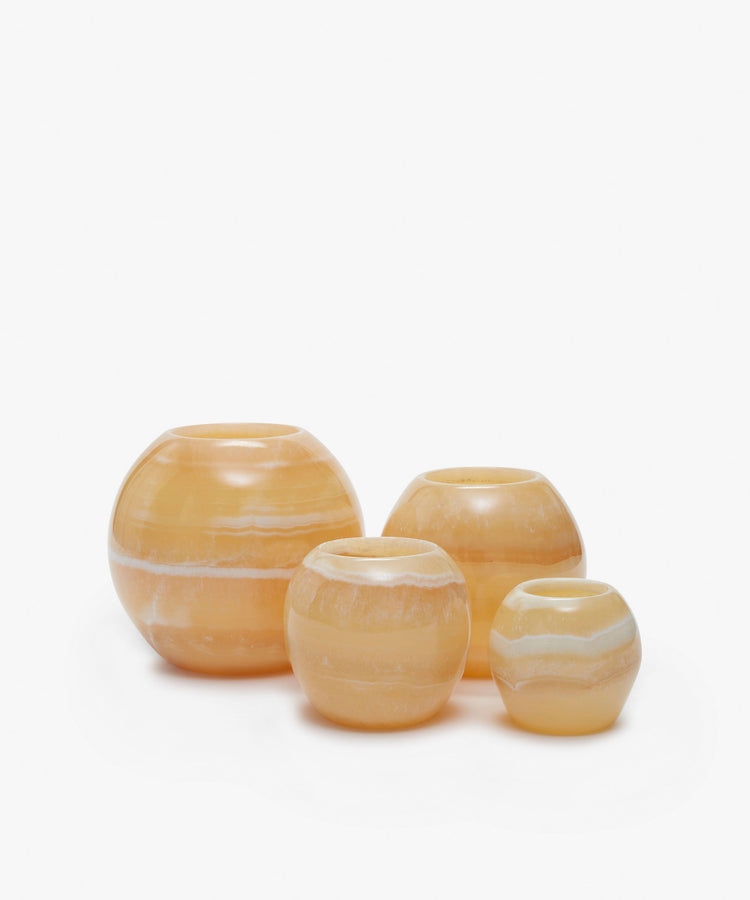 Egyptian Alabaster Candle Holder
$28
Carefully handcrafted from Egyptian Alabaster quarried in Luxor, each candle holder is unique in its coloring and markings. The translucent stone casts a deep, warm glow that looks beautiful grouped in different sizes, or scattered on a tabletop. Please note that all items are handmade and unique, variations may occur.
Dimensions: 3in; 8cm diameter
Material: Natural Egyptian Alabaster

products/alm_10001_a_015072e0-c13c-4425-91bd-6d6fa3a3b1f8.jpg
products/alm_10001_d_13092734-b235-4fa9-a666-233dd50d890a.jpg
About the Maker
The producer of these exquisite candle holders quarry their Alabaster in Luxor, Egypt. They create beautiful products which they export around the world.
Manufactured
Egypt
Shipping & Returns
All purchases are sent by Standard Shipping. Products may be returned or exchanged within 10 days of purchase. They must be returned in the same condition in which they were bought. For more details, please review our Shipping and Returns policies or contact our Customer Service.