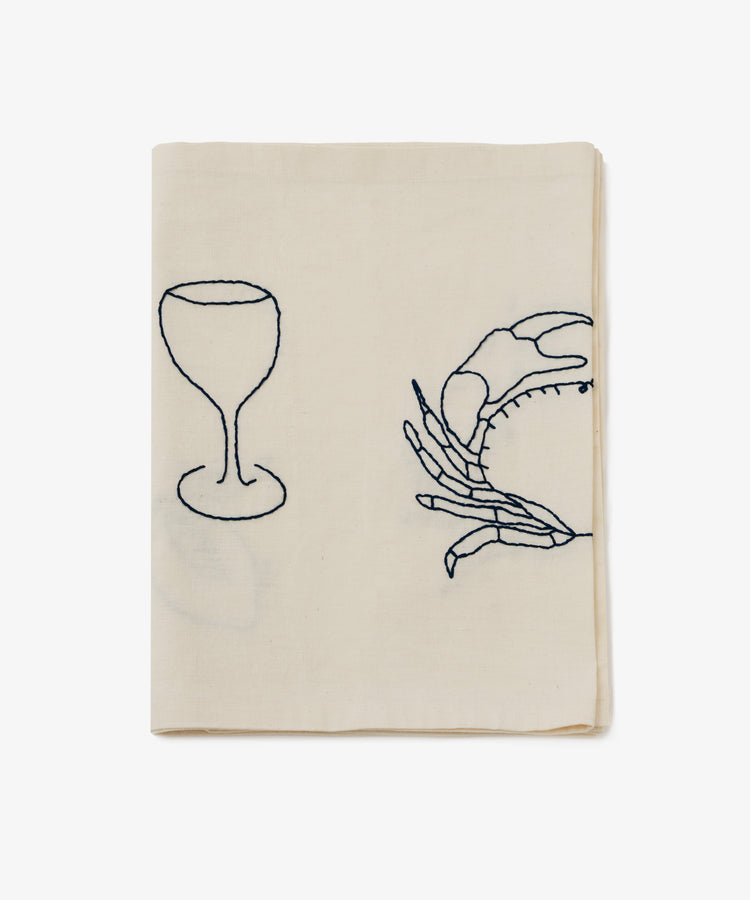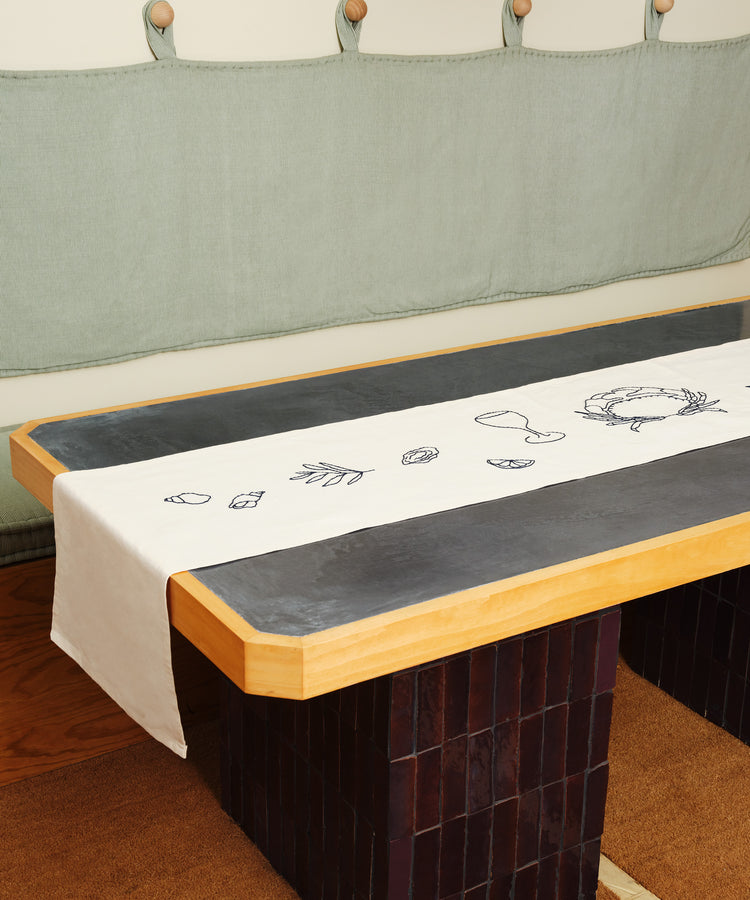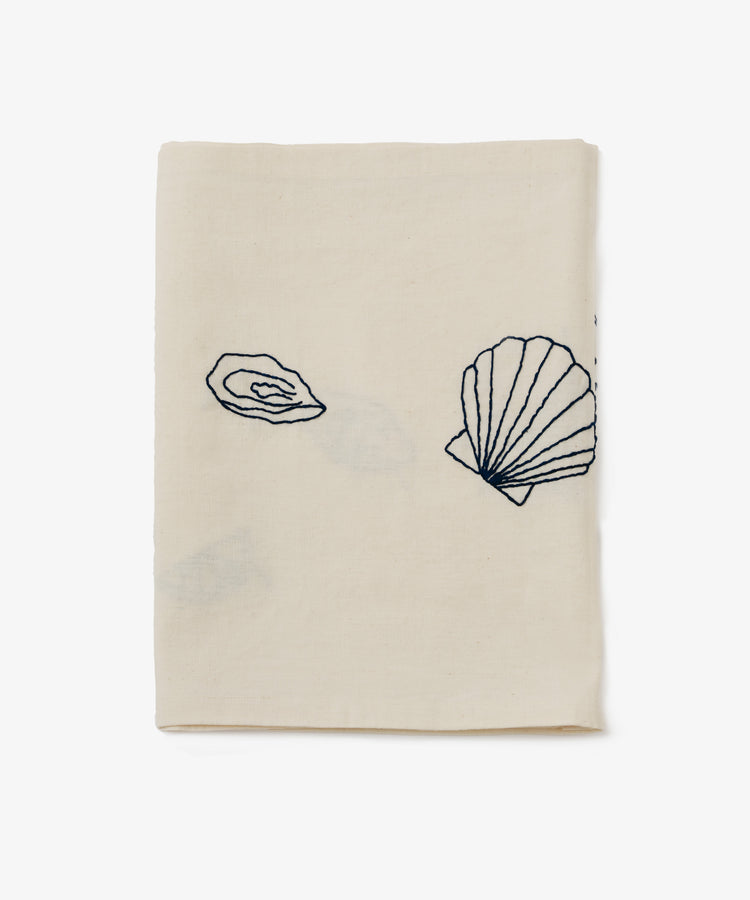 oeuvres sensibiles
De La Mer Table Runner
$620
Contemporary aesthetics meet antique fabric in this minimalist yet playful table runner. An ode to the sea, this runner evokes the poetic calm of breezy ocean air and lapping waves. 
Designed by artist Sarah Espeute and lovingly hand embroidered by independent artists in Marseille, all Oeuvres Sensibiles pieces are made from vintage linen and cotton fabric scraps, anywhere from 50-100 years old. 
Dimensions: 98.5 x 15.75in; 250 x 40cm
Material: Antique linen and cotton hand embroidered with cotton thread. The natural tone of the fabric can vary from ecru to cream.
Care: Machine wash at 30°C on the gentle cycle. For embroidered products, wash inside a pillowcase to protect the thread from rubbing. Iron while damp.
products/OUVS-DPM-DJN2-BLK_e.jpg
products/OUVS-RNER-BLK_a_d95d3303-1296-455e-827b-4e22b7475f0e.jpg
products/OUVS-RNER-BLK_d.jpg
products/OUVS-DPM-DJN2-BLK_f.jpg
About the Brand
Sarah Espeute is a French artist-designer who explores embroidery in a poetic and minimalist way. Each piece tells a story inspired by her sensibility and becomes a sensitive work in the heart of everyone.
Using  two types of embroidery: traditional handmade embroidery in Marseille and Cornely embroidery on an old manual 19th century machine, in Paris, she has created a new economy by teaching  these methods to other  independent embroiderers in Marseille. It is a small, local and friendly production. It is also a sustainable as each piece is handcrafted in France, in their atelier, with high quality French products, exclusively in old fabrics. Sarah loves old materials. Valuing the old while thinking of durability, she collects linen & cotton sheets from private individuals all over France. These pieces are between 50 and 100 years old. Therefore, each fabric has its own family history.
Manufactured
France
Shipping & Returns
All purchases are sent by Standard Shipping. Products may be returned or exchanged within 10 days of purchase. They must be returned in the same condition in which they were bought. For more details, please review our Shipping and Returns policies or contact our Customer Service.