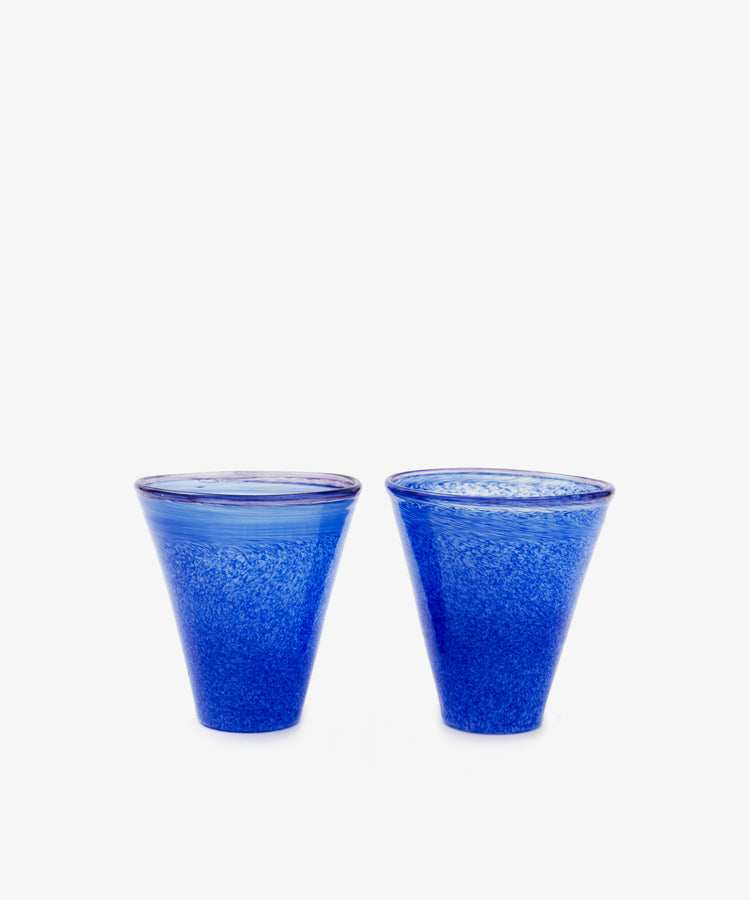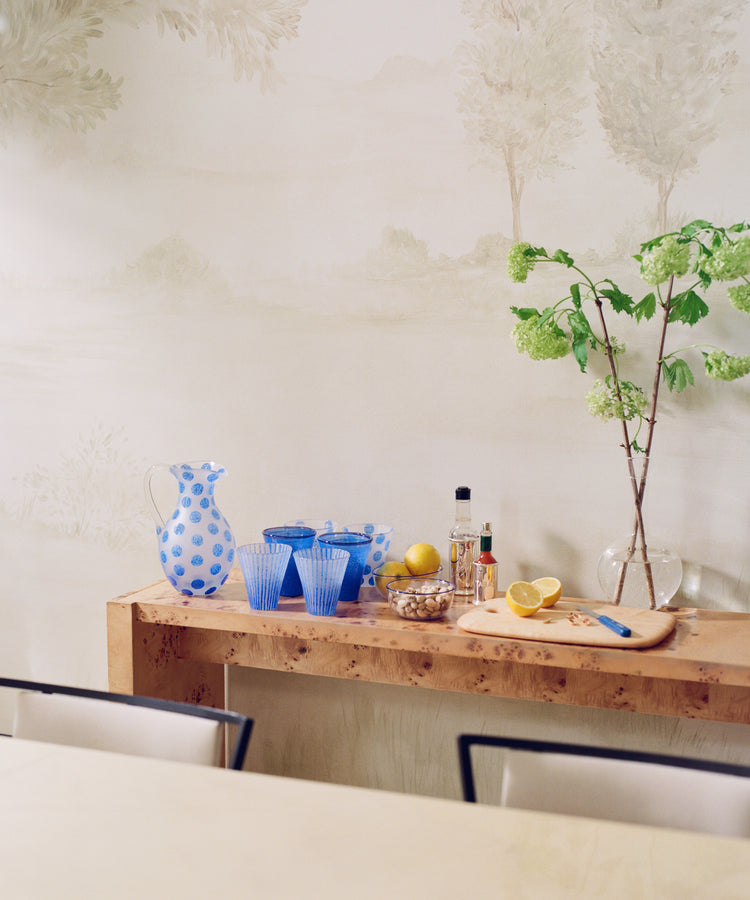 Colorscape Tumbler, Set of 2
$172
These inspired glasses are made on the Welsh-English border by glassmakers that opened up shop in the 1980s. The shape is traditional and simple while the colors are new and vibrant. They have a satisfying weight to them that calls for the clinking ice of a refreshing cocktail.
Please note that all items are handmade and unique, slight variations may occur.
Dimensions: 3.5 x 3.5in: 9 x 9cm
Material: Handblown glass
Care: Hand wash only
products/EMG-CKT10-BLAMY-SET2_b.jpg
products/49315_AGA_001_10.jpg
About the Maker
Creating unique and original glassware on the border of Wales and England, this master glassblower and his family have been in operation since the 1980. While they pride themselves on the functionality of their glass, there is no doubt that these are works of art that play with color, form and line resulting in glassware that is amazing to drink out of and irresistible to look at.
Manufactured
Wales
Shipping & Returns
All purchases are sent by Standard Shipping. Products may be returned or exchanged within 10 days of purchase. They must be returned in the same condition in which they were bought. For more details, please review our Shipping and Returns policies or contact our Customer Service.