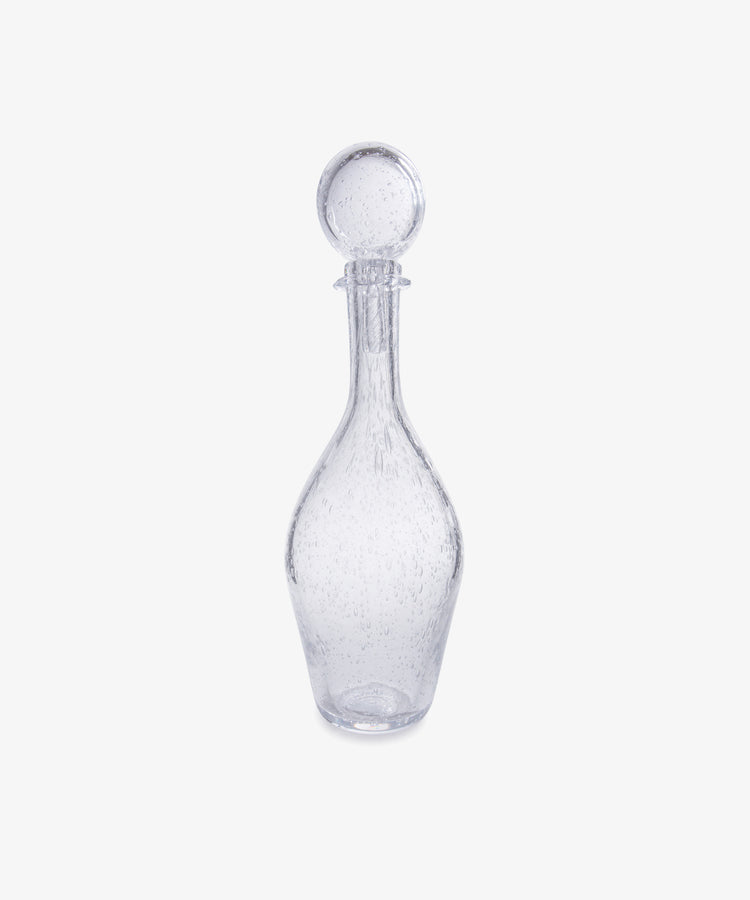 Bubble Glass Paunched Decanter
$280
These are monumentally exquisite decanters, both in size and beauty. The subtlety of the color and the play of bubbles trapped in the glass during the glassblowing and setting process makes them unique, elegant and mesmerising. You might want to fill them with wine, but they look perfect in a room just as they are. Please note that due to the hand made nature of these items, variations may occur. 
Dimensions: H:30cm; 11 3/4in 
Material: Hand Blown Glass
Care: Hand-wash only
About the Maker
This French glassblower, located in a medieval town overlooking Provence in the heart of the French Riviera, has been in operation since 1956. Having found beauty in imperfection, these master glass blowers have created an iconic and unique style through the magnification and celebration of air bubbles - something that in the past were seen as impure.
Manufactured
France
Shipping & Returns
All purchases are sent by Standard Shipping. Products may be returned or exchanged within 10 days of purchase. They must be returned in the same condition in which they were bought. For more details, please review our Shipping and Returns policies or contact our Customer Service.