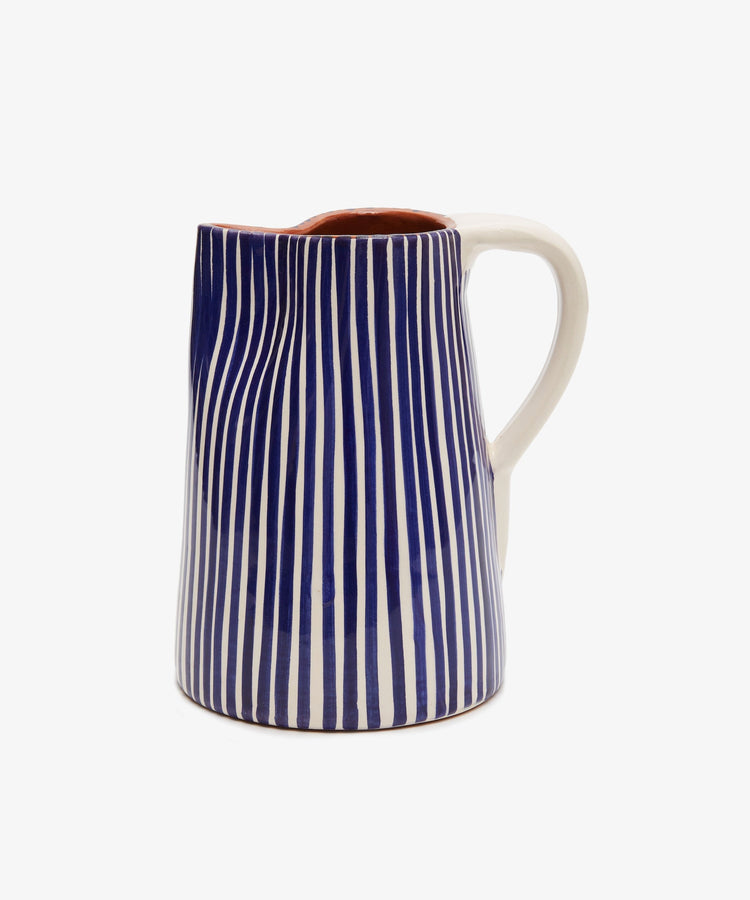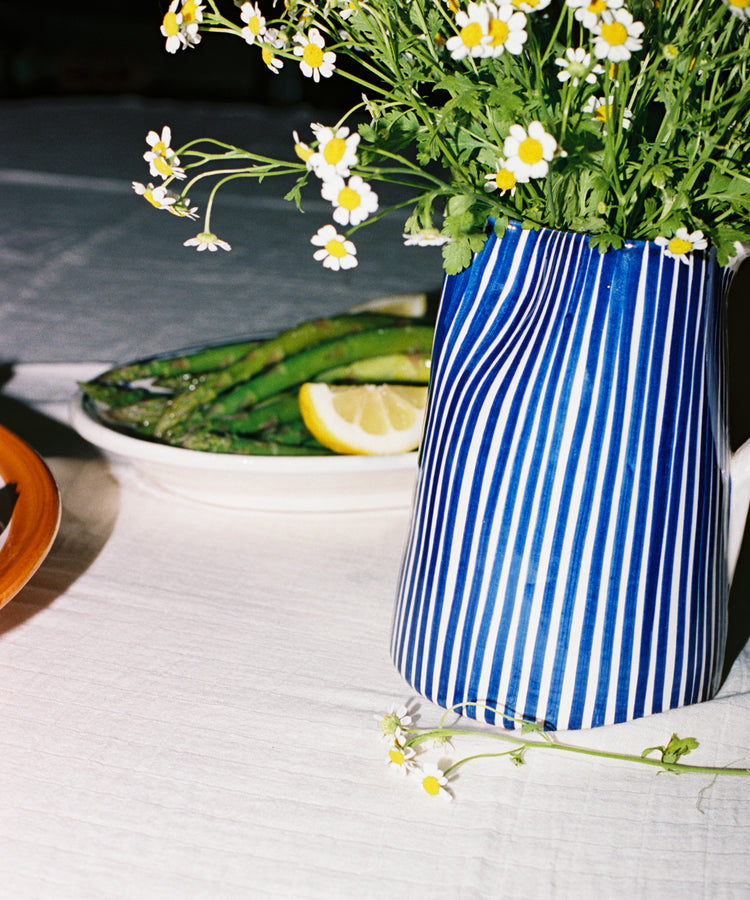 You can never go wrong with a stripe, and this water jug might be the best stripy addition you ever brought home. Fun and easy for those summer days in the garden, and the ceramic keeps the liquid cool to boot.

Please note that all items are handmade and unique, slight variations may occur.

Dimensions:  7 1/2 x 4 3/4in; 19 x 12cm
Materials: Hand-painted glazed terracotta
Care: Hand-wash only
products/nep_SW32-STR12-BLEU_a_6fe9417f-ddd3-4860-944f-3dd592725506.jpg
products/S227416-R8-033-15.jpg
About the Maker
This pottery studio is situated at the heart of Sao Pedro do Corval, the Alentejo land of ceramics, a region best known for its thriving tradition of hand-made, wheel-thrown pottery. These pieces come from one of three studios owned by siblings, where each puts a unique spin on their family heritage.
Manufactured
Portugal
Shipping & Returns
All purchases are sent by Standard Shipping. Products may be returned or exchanged within 10 days of purchase. They must be returned in the same condition in which they were bought. For more details, please review our Shipping and Returns policies or contact our Customer Service.