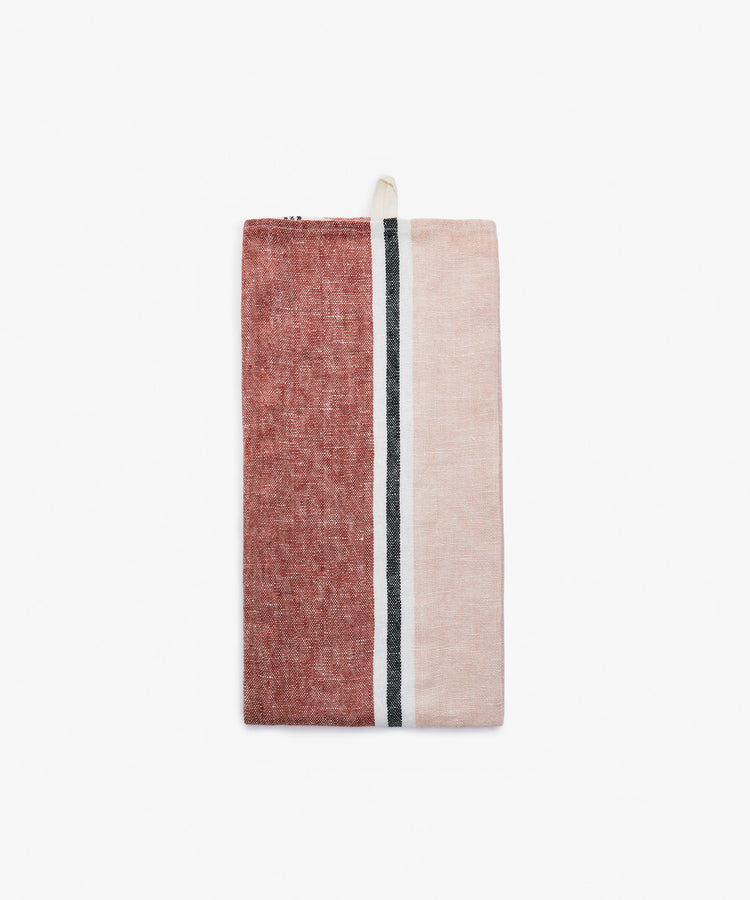 These look great and are also lovely and thick to the touch.They work like a charm whether using them to take something out of the oven or wiping off a surface.
Dimensions: 18x28in; 48 x 11cm
Material: 100% Linen
Care: Machine washable at 60° degrees
About the Maker
This producer creates textiles that are consciously manufactured in Europe using the highest quality materials and without the use of harsh chemicals. They offer a beautiful range of household linen, bedding and textiles available in a range of shades that ground and add depth and texture to the room.
Manufactured
France
Shipping & Returns
All purchases are sent by Standard Shipping. Products may be returned or exchanged within 10 days of purchase. They must be returned in the same condition in which they were bought. For more details, please review our Shipping and Returns policies or contact our Customer Service.