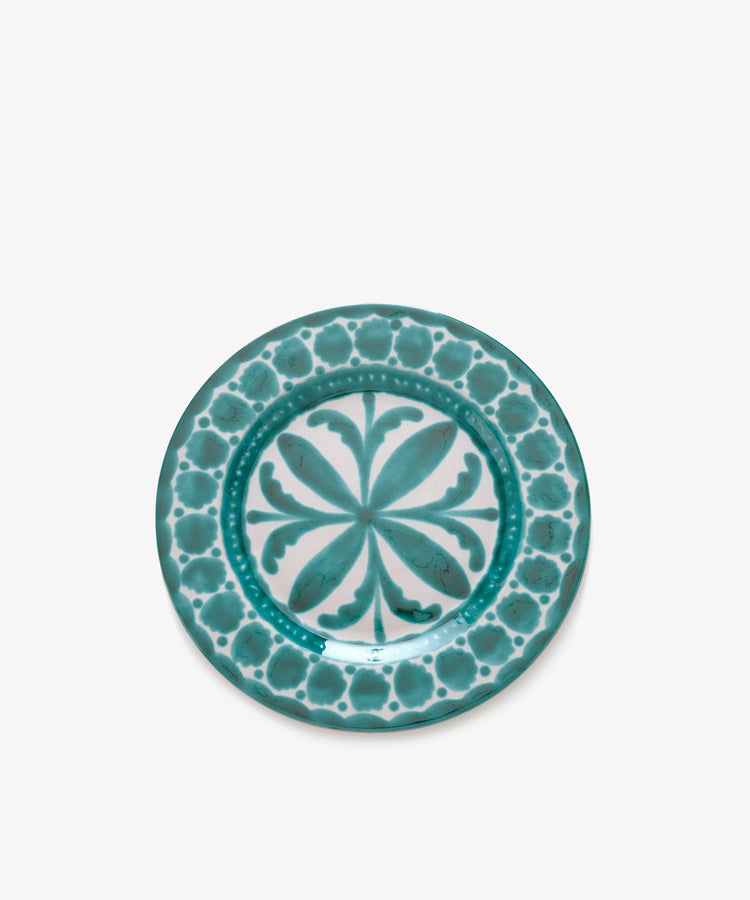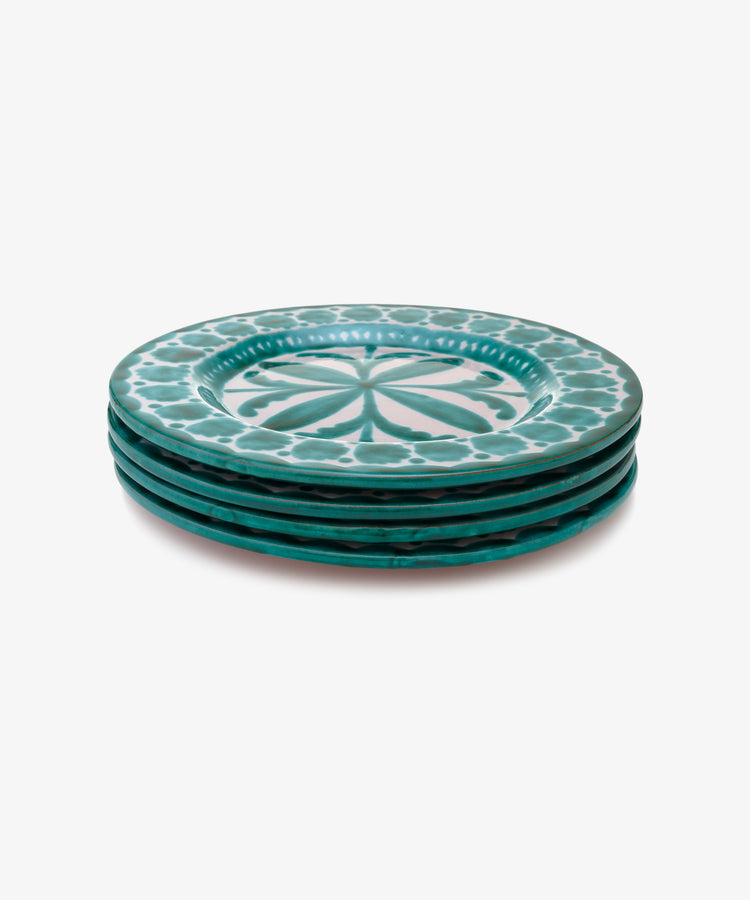 Trébol Dinner Plate, Set of 4
$288
These hand painted plates bring bold vibrancy to the table. Mix and match the colors and designs, or pick one and stay the line - either way they set the tone for an easy breezy summer gathering or a cozy dinner at home rooted in five centuries of artisanal tradition. These are plates to love and use and enjoy.
Please note that all items are handmade and unique, slight variations may occur.
Diameter: 10 1/2in; 27cm 
Materials: Glazed terracotta with painted detailing 
Care: Dishwasher safe, however to maintain the quality of these handmade plates we recommend hand washing.
products/DW36-FA27-GRE-SET4_a.jpg
products/DW36-FA27-GRE-SET4_b.jpg
Manufactured
Spain
Shipping & Returns
All purchases are sent by Standard Shipping. Products may be returned or exchanged within 10 days of purchase. They must be returned in the same condition in which they were bought. For more details, please review our Shipping and Returns policies or contact our Customer Service.