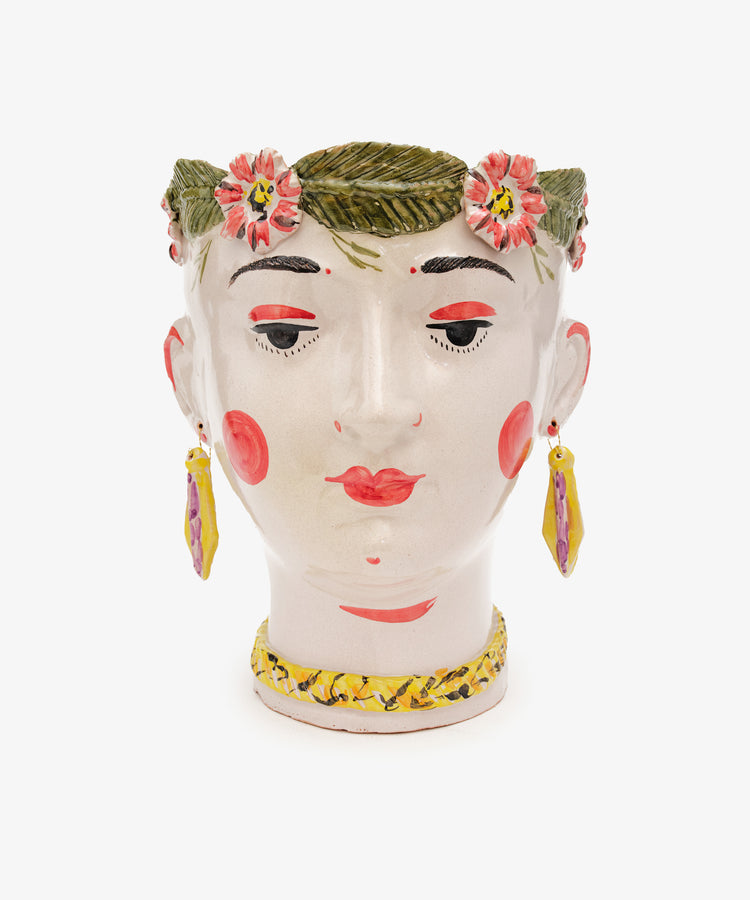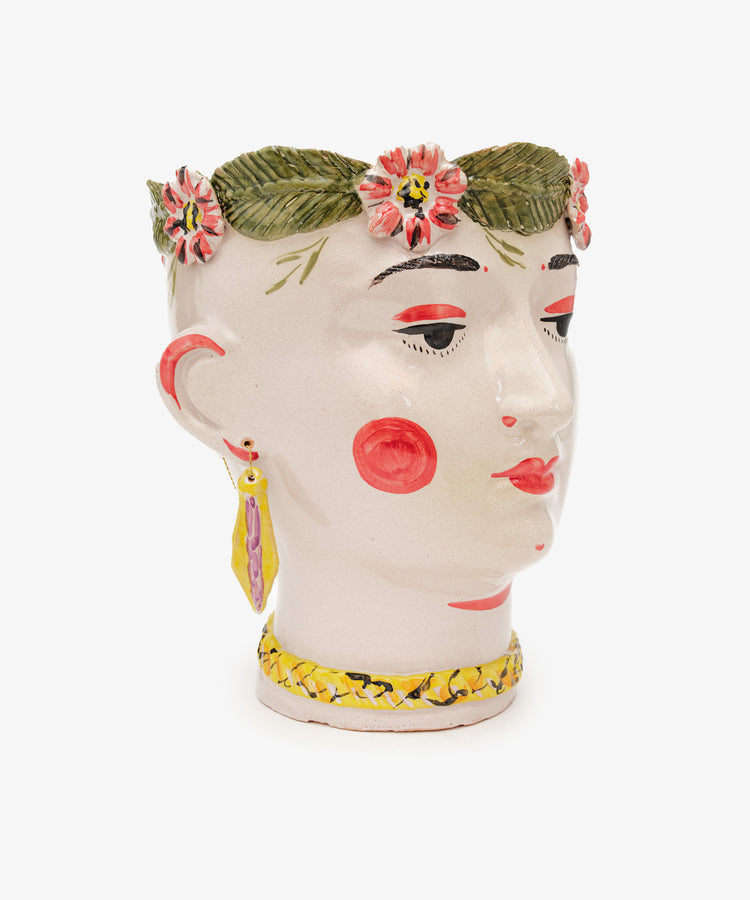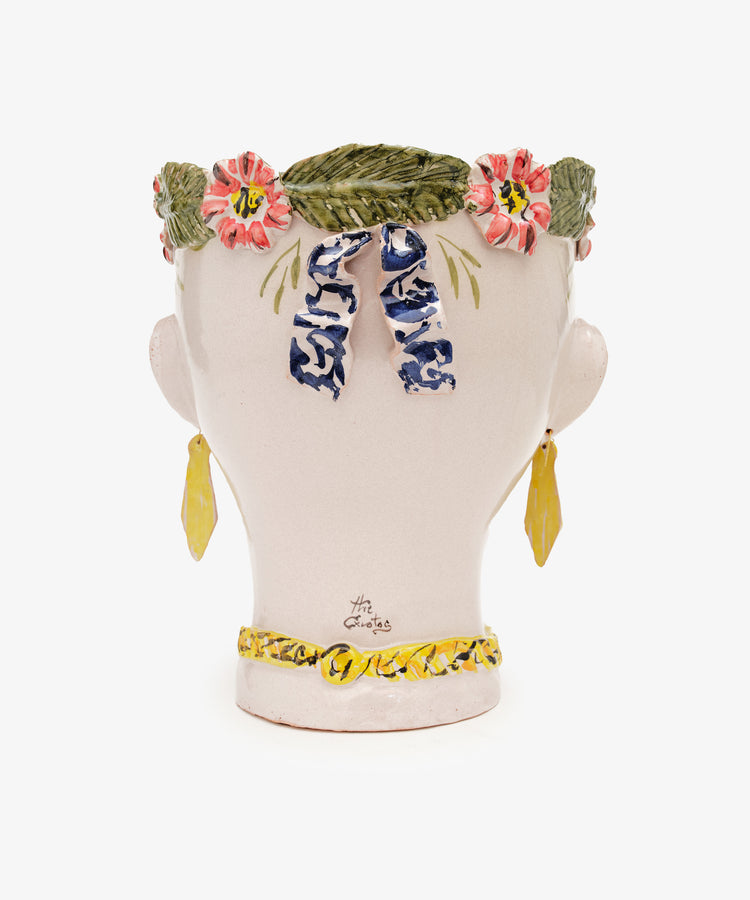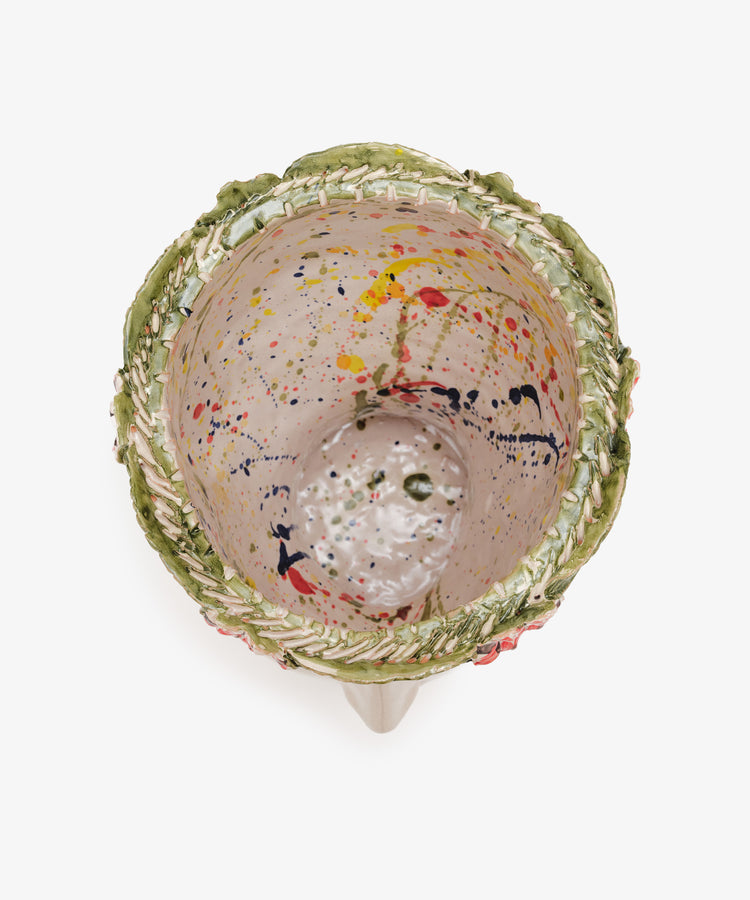 the exvotos
Testa di Moro, Aster
$1,350
Based in Seville and known collectively as The Exvotos, Daniel Maldonado and Luciano Galán bring an artist's theatrical eye to homeware. Shaped by hand into decorative and beguiling heads, these multipurpose vessels evoke drama and add glamour to any room. Here we have Aster, a monumental and unique Testa di Moro, who represents a story of love and revenge that is seeped in Italian tradition. Place her anywhere in your house for a watchful eye, add a plant and watch her grow.
Dimensions: H: 12.6 in; 32 cm 
Material: Hand Glazed Ceramic
files/EXV-OB22-ASTER_a.jpg
files/EXV-OB22-ASTER_b.jpg
files/EXV-OB22-ASTER_c.jpg
files/EXV-OB22-ASTER_d.jpg
About the Brand
The Exvotos merge sculpture with ceramics, taking us on an unusual and fun ride through a world of unique objects for decoration from plates with saints on them, theaters made out of paper, and ceramic heads of all sizes. The materials used are organic, clay, wood, paper or cloth together with ancient techniques to create pieces with a traditional flavor but with a fresh and new air, decorative art inspired by religion, nature, theater, painting or history, all at through slow work. They are constantly researching the combination of different artistic techniques to bring their imagination to life
Manufactured
Spain
Shipping & Returns
All purchases are sent by Standard Shipping. Products may be returned or exchanged within 10 days of purchase. They must be returned in the same condition in which they were bought. For more details, please review our Shipping and Returns policies or contact our Customer Service.