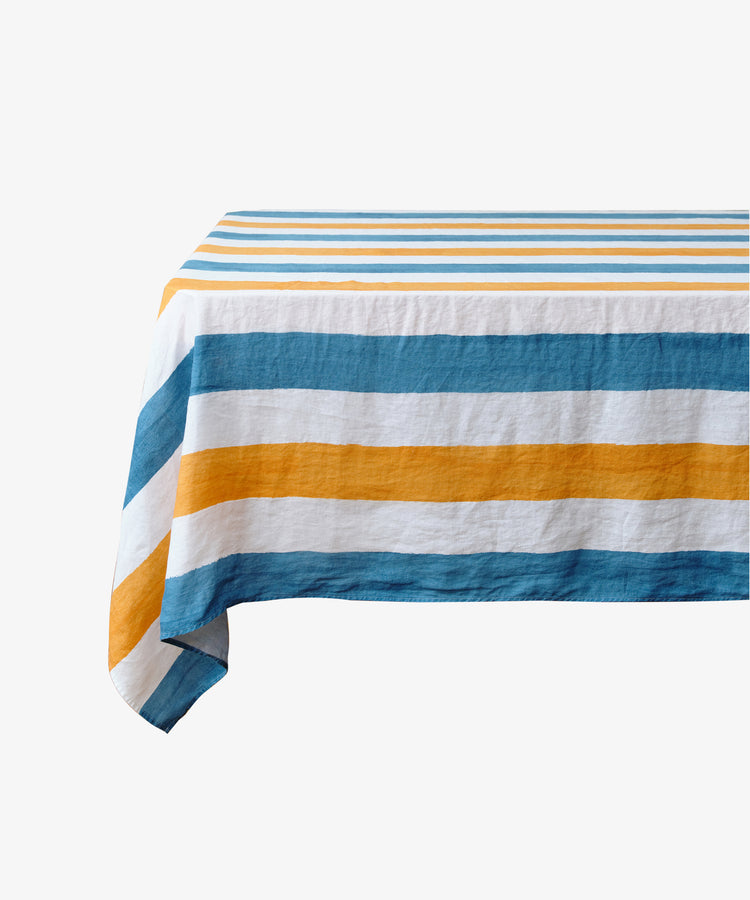 summerill & bishop
Striped Tablecloth, Sky Blue & Orange
$460
A maximalist and bold tablecloth sure to bring joy and happiness to any setting. These striking stripes in dual tones celebrate a bright and classic summer palette. Fun, easy and super cool.
Dimensions: 118 x 65 in; 300 x 165 cm
Material: 100% linen 
Care: Wash on cold cycle and tumble dry. Never soak for longer than 10 minutes and avoid using whitening products. 
files/SRB-TC300-BLORG_afloat.jpg
files/SRB-TC300-BLORG_a_f7e52e74-3b88-446d-a267-b0a8ff6cf820.jpg
files/SRB-TC300-BLORG_b_f6594763-11f6-4467-bca2-c521906f38da.jpg
files/SRB-TC300-BLORG_c_6b0ec3ec-709d-4564-80ac-06b130bb30dd.jpg
About the Brand
Summerill & Bishop has been providing luxury designer tablecloths to smart homes for over two decades. Established by June Summerill and Bernadette Bishop, this London-based brand brings personality and whimsy to traditional home comforts. Known for their colorful palette and artistic touch, S&B celebrates the tablescape as an art form.  
Manufactured
England
Shipping & Returns
All purchases are sent by Standard Shipping. Products may be returned or exchanged within 10 days of purchase. They must be returned in the same condition in which they were bought. For more details, please review our Shipping and Returns policies or contact our Customer Service.