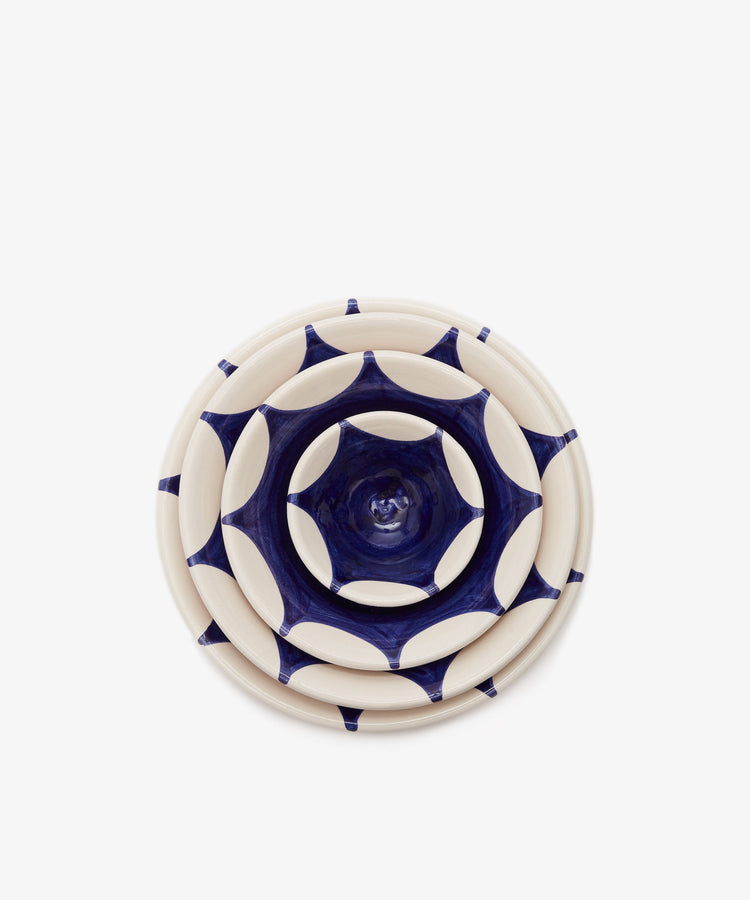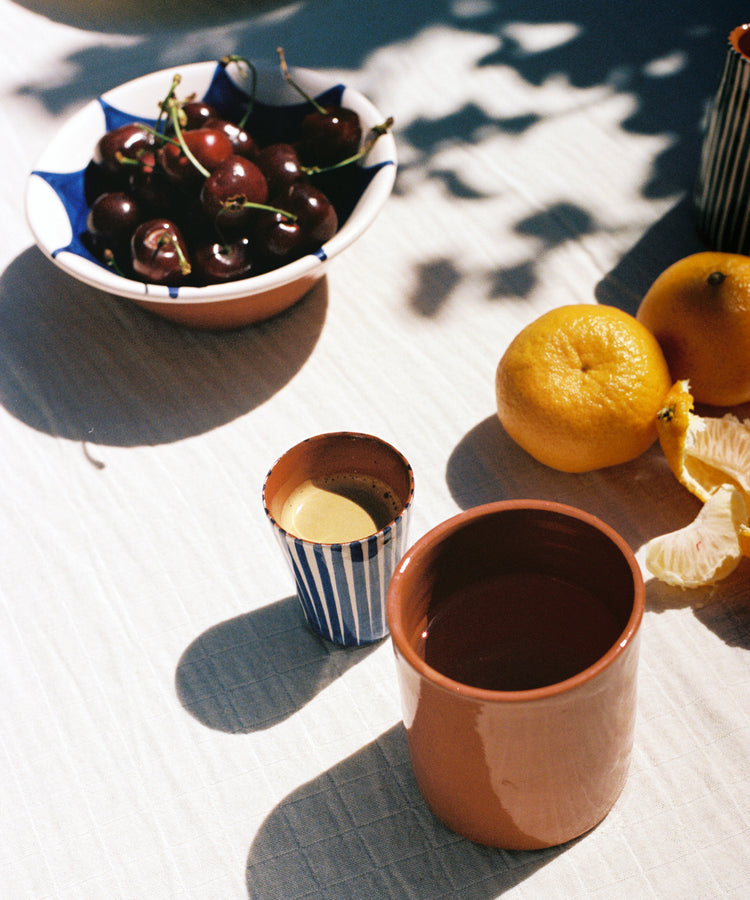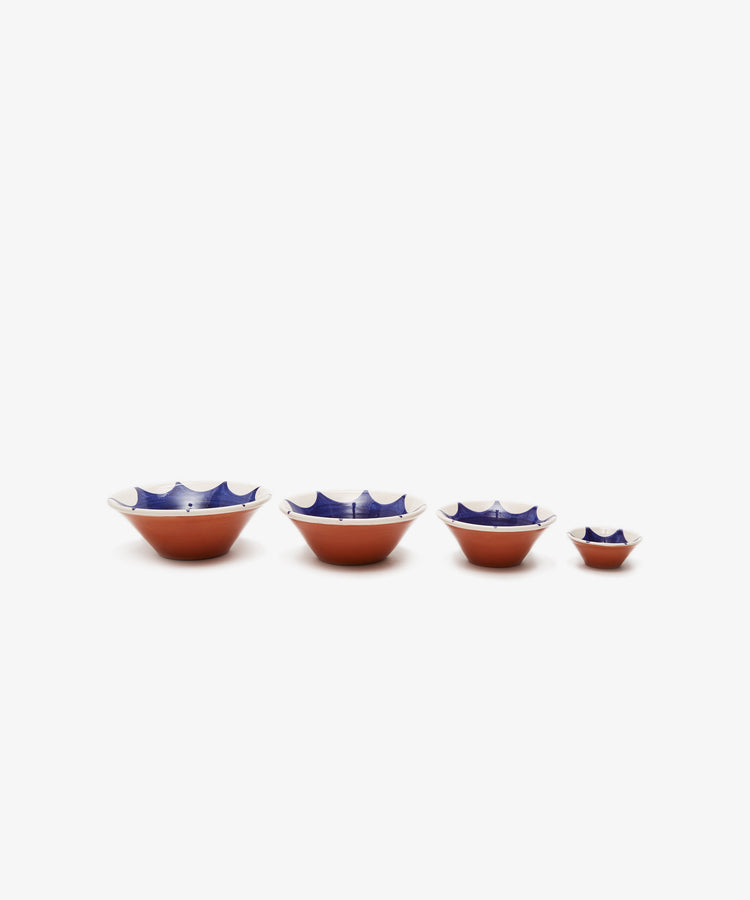 porta
Stella Nesting Bowl Set
$64
These look beautiful nested on a counter, and even better each filled with a different delicious food ready to dig into with friends - so use them for everything, all the time. Each bowl is a slightly different tone making them perfectly mismatched. Please note that all items are handmade and unique, slight variations may occur.

Dimensions:
Mini Bowl: 1 1/2 x 3in; 4 x 8cm
Small Bowl: 2 x 5in; 6 x 12.5cm
Medium Bowl: 2 3/4 x 6in; 7 x 15cm
Large Bowl: 3 x 6 1/2in; 8 x 17cm

Materials: Glazed terracotta with hand-painted detailing 
Care: Hand-wash only
products/nep_SW27-BLEU_a_0743921b-cfb2-44ba-b87d-e37a36deff7a.jpg
products/S227616-R3-019-8.jpg
products/nep_SW27-BLEU_f_f1642dd8-4898-4093-a0cd-ed903dce38b1.jpg
About the Maker
This pottery studio is situated at the heart of Sao Pedro do Corval, the town in the Alentejo best known for its thriving tradition of hand made, wheel thrown pottery. This work comes from one of three studios owned by siblings, where each puts a unique spin on a family heritage.
Manufactured
Portugal
Shipping & Returns
All purchases are sent by Standard Shipping. Products may be returned or exchanged within 10 days of purchase. They must be returned in the same condition in which they were bought. For more details, please review our Shipping and Returns policies or contact our Customer Service.