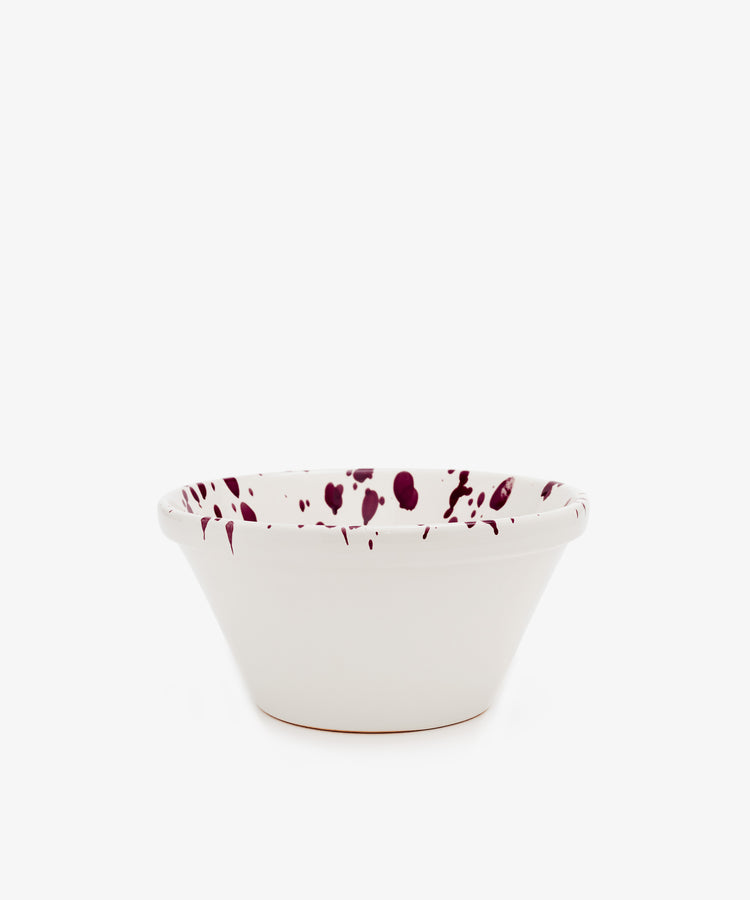 enza fasano
Splatter Serving Bowl
$58
Lively and energetic, this hand-splattered serving bowl adds a splash of festivity to your table. Perfect as a mainstay centerpiece filled with fresh fruit or a serving bowl during a dinner party, these bowls add a contemporary touch to a traditional form. 
Diameter: 8.2 in; 21 cm
Material: Hand-glazed ceramic
Care: Hand wash only
files/EZF-SB21-SPLT-RD_a.jpg
files/EZF-SB21-SPLT-RD_b.jpg
About the Brand
Enza Fasano, the daughter of Grottaglie's highly-esteemed ceramist Nicola Fasano, was born into a renowned pottery tradition. Her own ceramic world revisits Apulian lore with a contemporary eye, straddling the fine line between art and home decor, tradition and experimentation. Her unique and refined taste is on display in her lively and charming ceramic creations.
Manufactured
Italy
Shipping & Returns
All purchases are sent by Standard Shipping. Products may be returned or exchanged within 10 days of purchase. They must be returned in the same condition in which they were bought. For more details, please review our Shipping and Returns policies or contact our Customer Service.