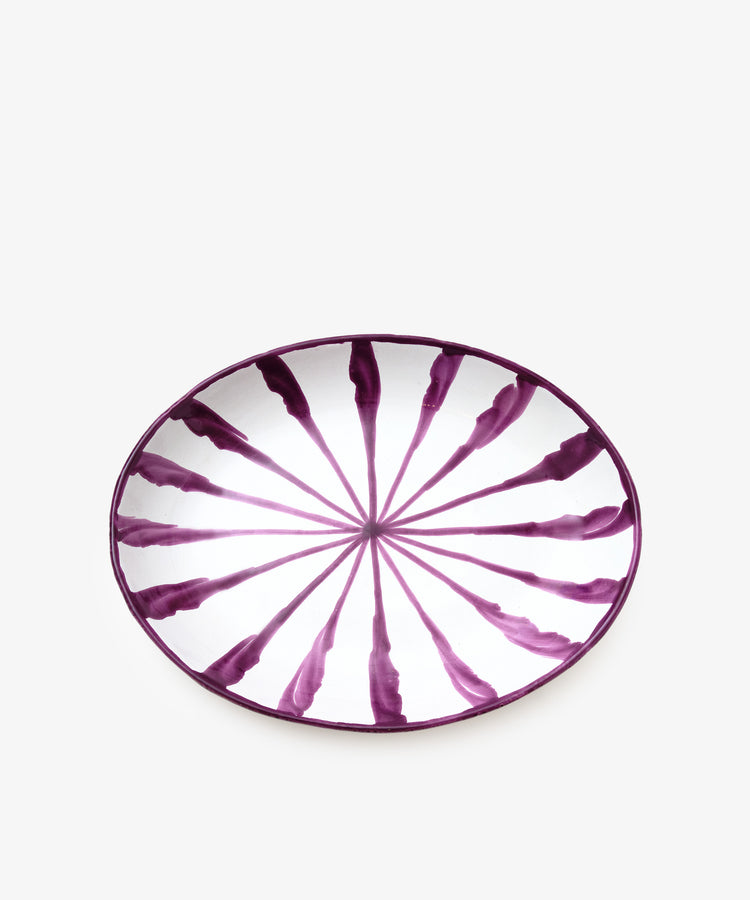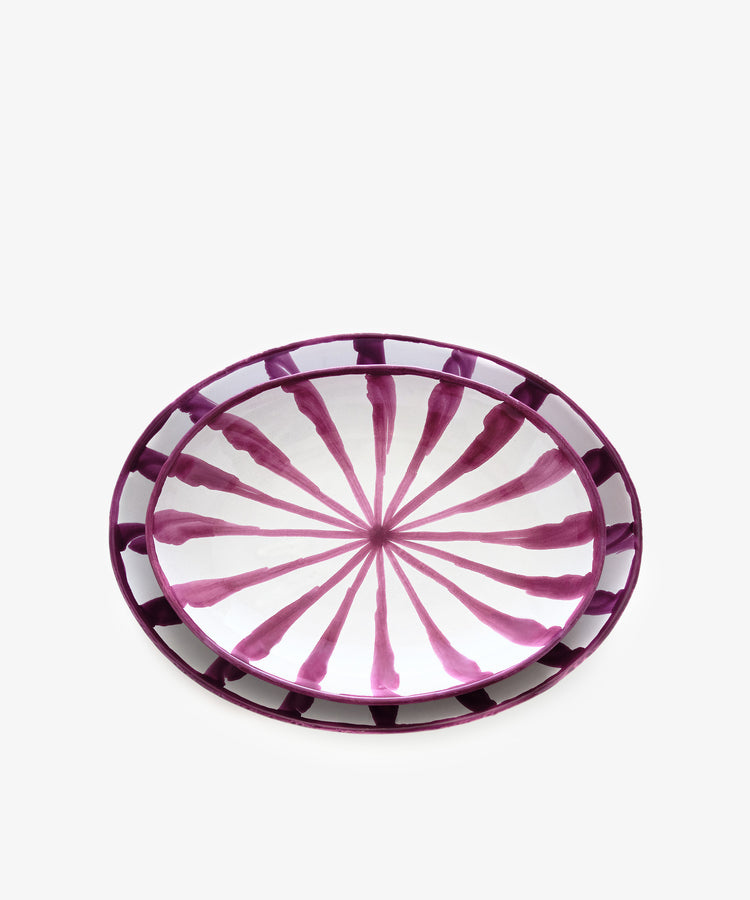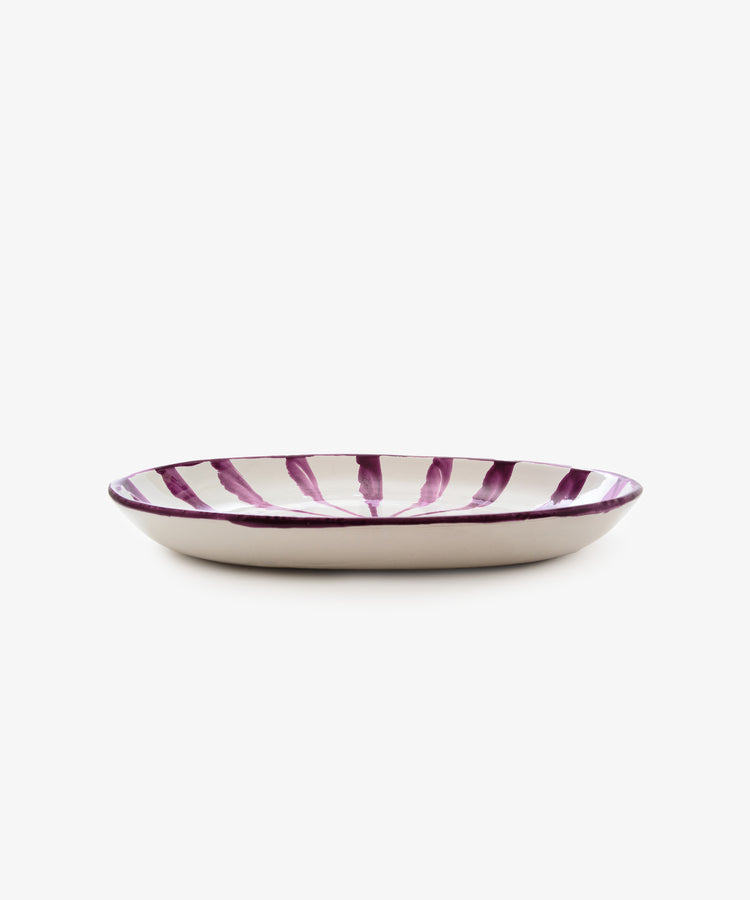 Rayas Serving Platter
$68
Designed to bring a sense of joy and levity to any setting, this platter is hand-painted with a striking design and vibrant color, sure to enliven any dish. A wonderful base to display mozzarella di bufala or summer vegetables. 
Please note that all items are handmade and unique, slight variations may occur.
Dimensions: 12 x 8.7 in; 30 x 22 cm
Material: Glazed Ceramic
Care: We recommend hand washing, but these are also dishwasher safe. Please space well in the dishwasher to avoid chipping.
files/OTZ-SP30-PUR_a.jpg
files/OTZ-SP25-PUR_b.jpg
files/OTZ-SP30-PUR_c.jpg
About the Maker
This producer has been in operation for four generations and is dedicated to the production of handmade ceramics using traditional designs from Granada, Spain.
Manufactured
Spain
Shipping & Returns
All purchases are sent by Standard Shipping. Products may be returned or exchanged within 10 days of purchase. They must be returned in the same condition in which they were bought. For more details, please review our Shipping and Returns policies or contact our Customer Service.