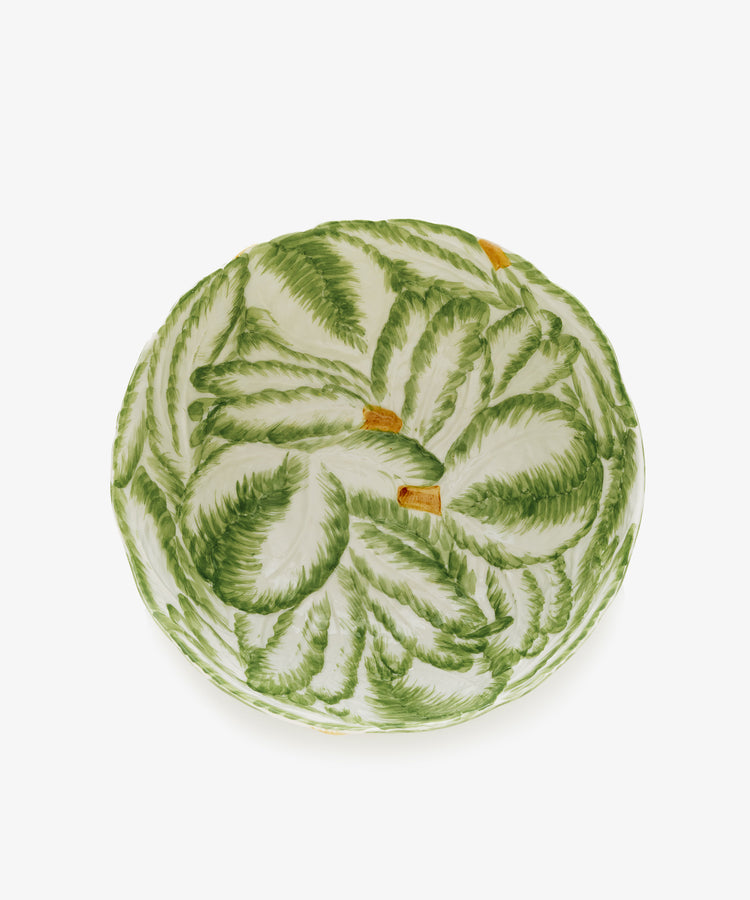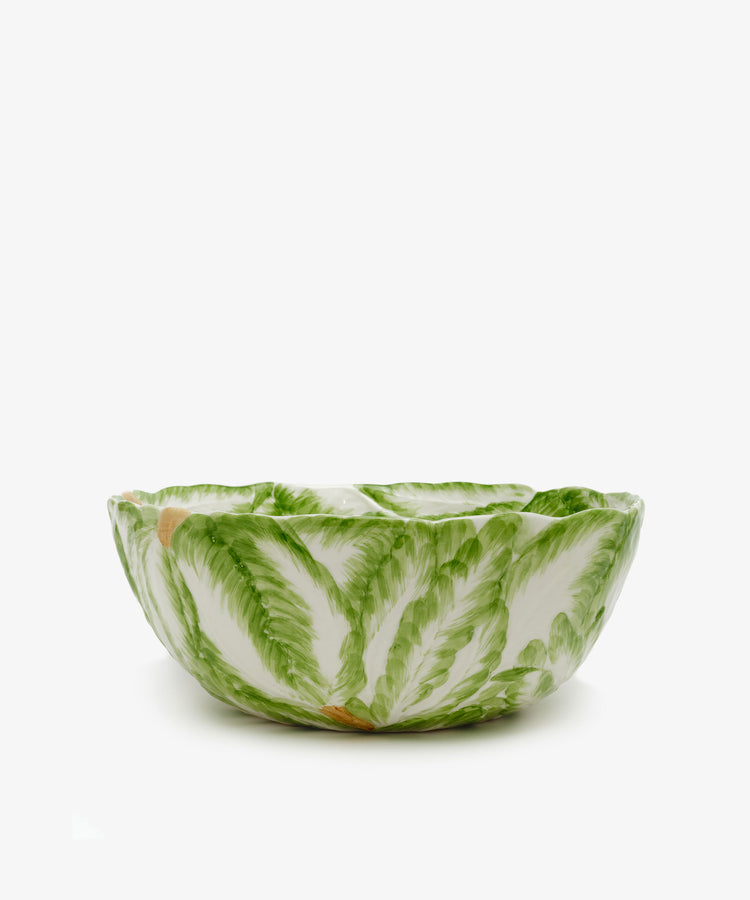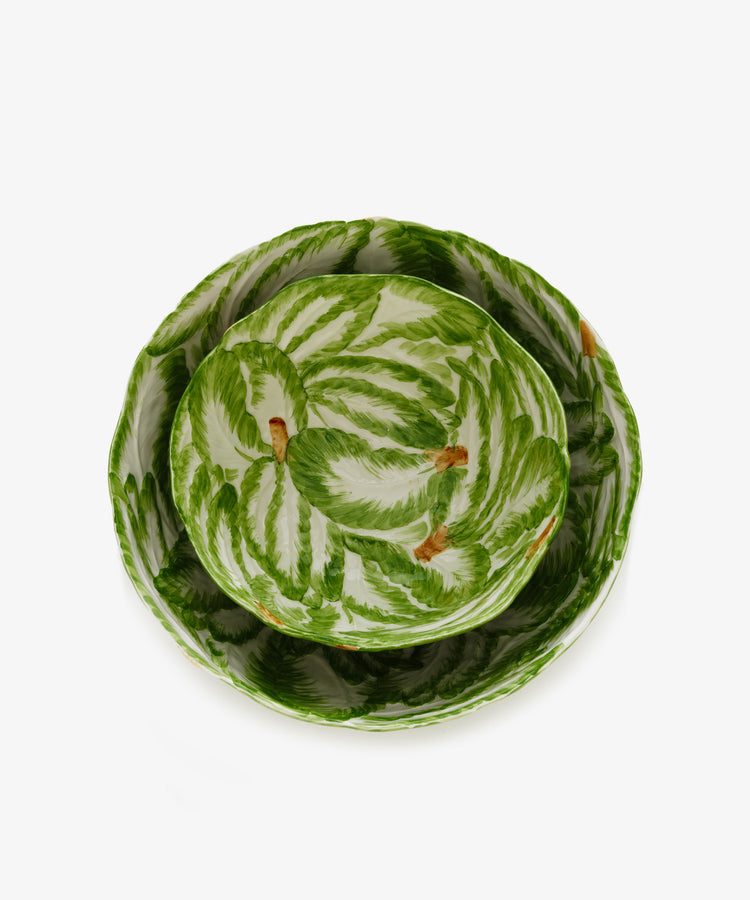 Radicchio Serving Bowl
$164
Add charm and artistry to your table with the Radicchio serving bowl—the perfect hybrid of functionality and vibrant, eye-catching design. Using clay and kaolin from the Brenta River in Italy, each bowl is produced using a century-old, wood-fired furnace. 
Dimensions: 13 x 5.25in; 33 x 13.3cm
Material:  High-fired and hand-painted earthenware
Care: Dishwasher safe
products/VBC-BWL33-GREEN_b.jpg
products/VBC-BWL33-GREEN_a.jpg
products/VBC-BWLM-GREEN_c_ef0c57fa-1f8b-417a-9049-6e07e4ba86e1.jpg
About the Maker
Located in Nove, Italy—a region known throughout the world as the City of Ceramics—these ceramists are lauded for their imaginative designs and novel reinterpretations of traditional homewares.
Manufactured
Italy
Shipping & Returns
All purchases are sent by Standard Shipping. Products may be returned or exchanged within 10 days of purchase. They must be returned in the same condition in which they were bought. For more details, please review our Shipping and Returns policies or contact our Customer Service.