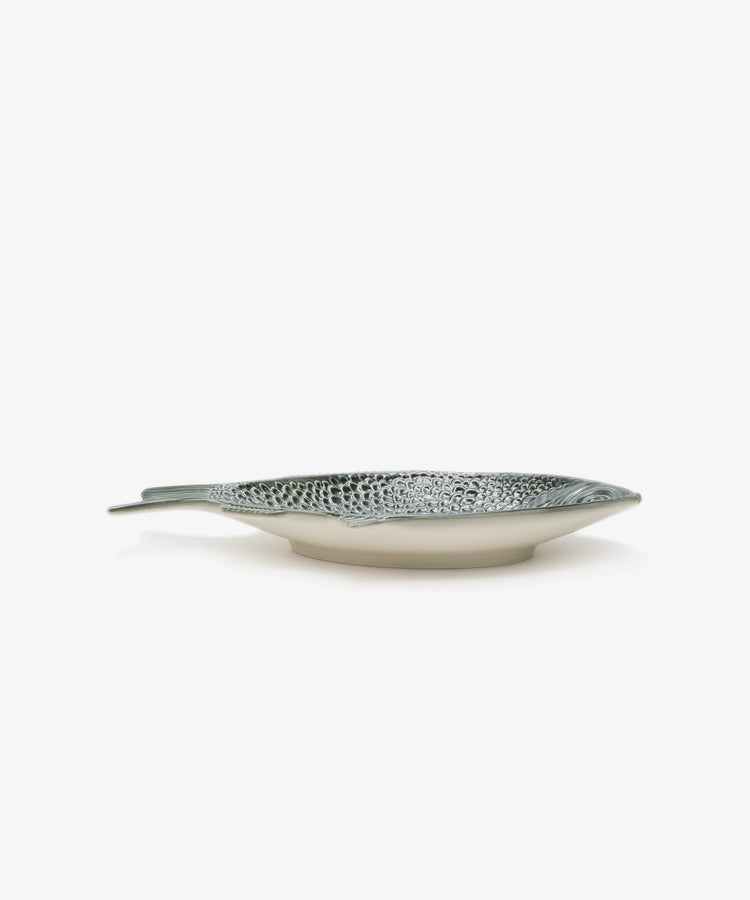 These charming platters bring creativity, whimsy and character to your table. Buy as a trio or pick your favorite color for something new and different.
Dimensions: 19 x 11 x 2in; 49 x 28 x 5cm
Materials: Hand-painted glazed earthenware
Care: Dishwasher safe
products/ofc_SW45-FISH_a_d808f536-aa46-4657-94a6-2fd351ef69b4.jpg
products/ofc_SW45-FISH_ff_070752b9-13d3-4533-b8eb-ffc3ca328846.jpg
About the Maker
Produced by a husband and wife team who take inspiration from Portuguese tiles and earthenware from the 19th and 20th centuries. They are particularly interested in traditional motifs and shapes based on the natural elements of earth, water and air. All items are hand painted, unique and intended for decoration or daily use at the table.
Manufactured
Portugal
Shipping & Returns
All purchases are sent by Standard Shipping. Products may be returned or exchanged within 10 days of purchase. They must be returned in the same condition in which they were bought. For more details, please review our Shipping and Returns policies or contact our Customer Service.