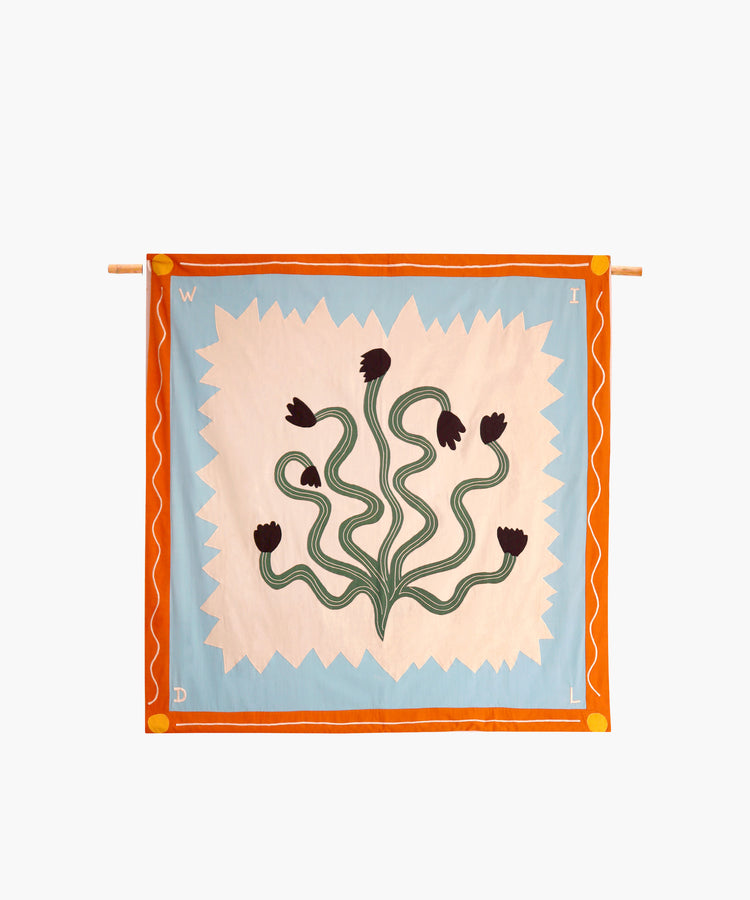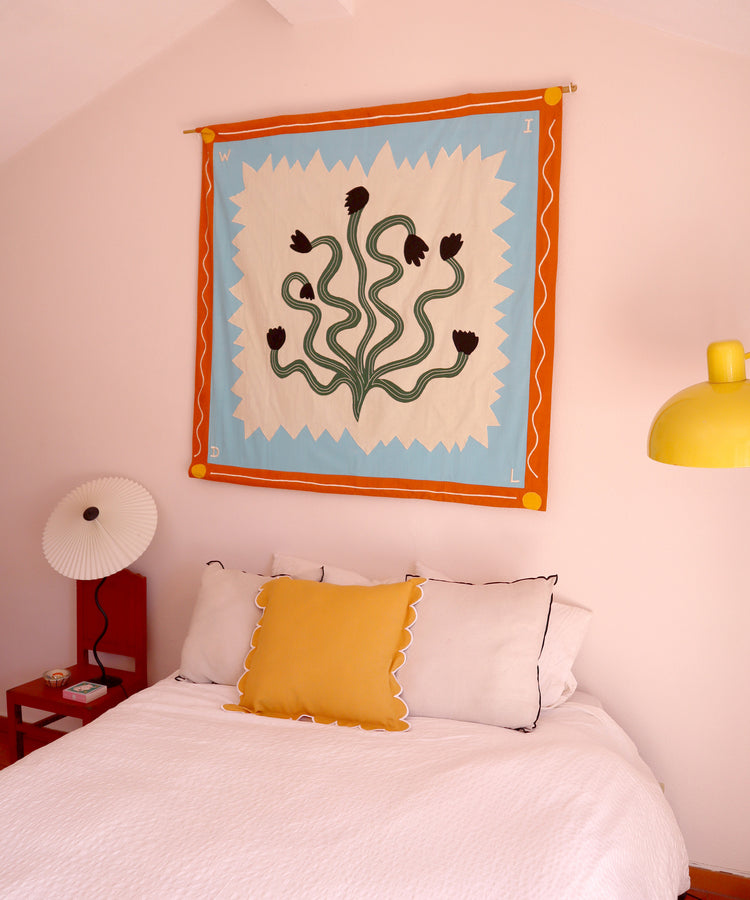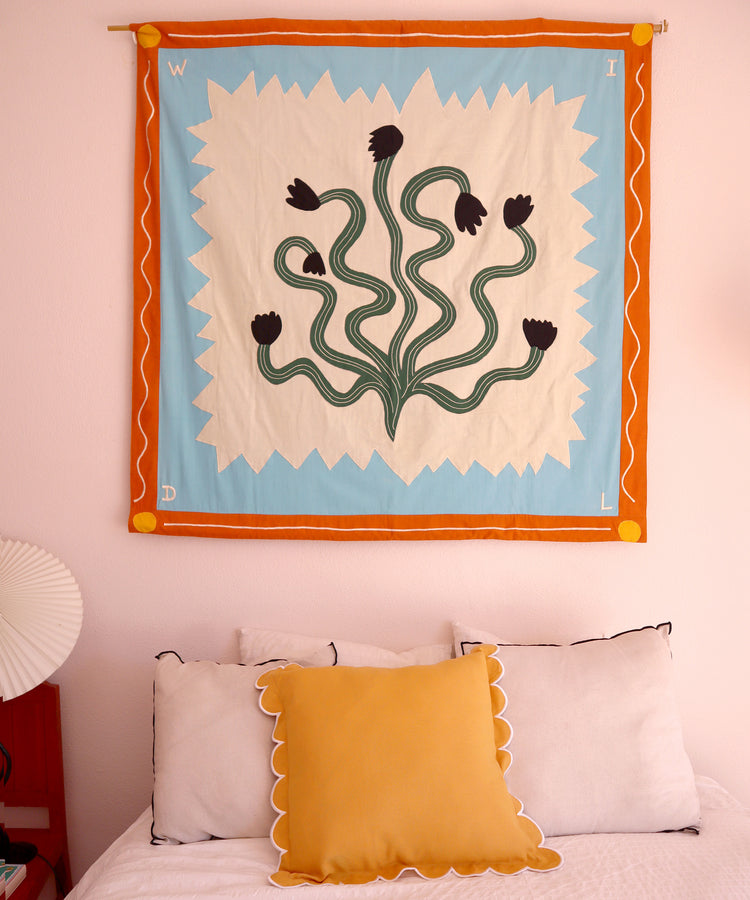 Pangea Flags are extraordinary works of craftsmanship and a celebration of what is possible in the world around us if we collectively desire and work towards positive change. Using bold colors, repeated graphics and call to action text, they are a central component of the beautiful lexicon that Pangea is building through its multifaceted creative body of work. Their flags invite you to be part of their new world order. 
Dimensions: 130 x 130cm; 51 x 51in
Material: 100% Cotton, patchwork and embroidery
Care: Each flag is a delicate piece of craftsmanship - don't spill water on it and don't expose the flag to direct sunlight for too long. Dry clean only.
files/Flag_wild-thing.jpg
files/IMG_2360.jpg
files/IMG_2362.jpg
About the Brand
Pangea is a creative collaboration between painter and ceramicist Laetitia Rouget, and fashion designer and creative director Colombine Jubert. The duo met at Central Saint Martins and through Pangea manifest a creative hybrid utopia that mixes art, fashion and performance with a focus on free-spirited femininity, colorful poetry, optimism and sincerity. Each Flag design is a limited edition, with never more than 8 of each made.
Manufactured
France
Shipping & Returns
All purchases are sent by Standard Shipping. Products may be returned or exchanged within 10 days of purchase. They must be returned in the same condition in which they were bought. For more details, please review our Shipping and Returns policies or contact our Customer Service.