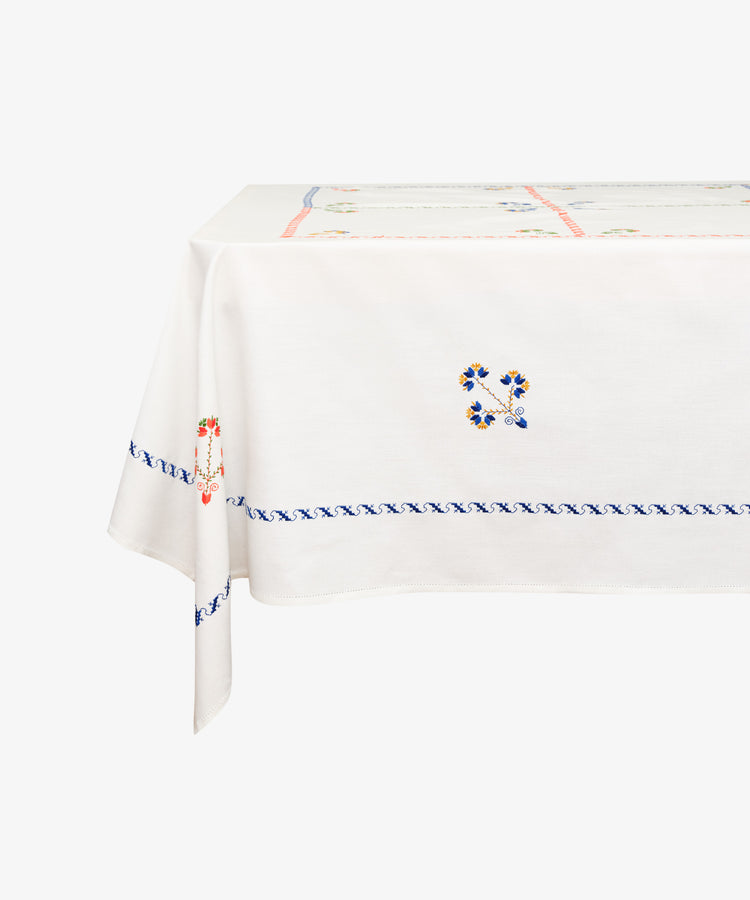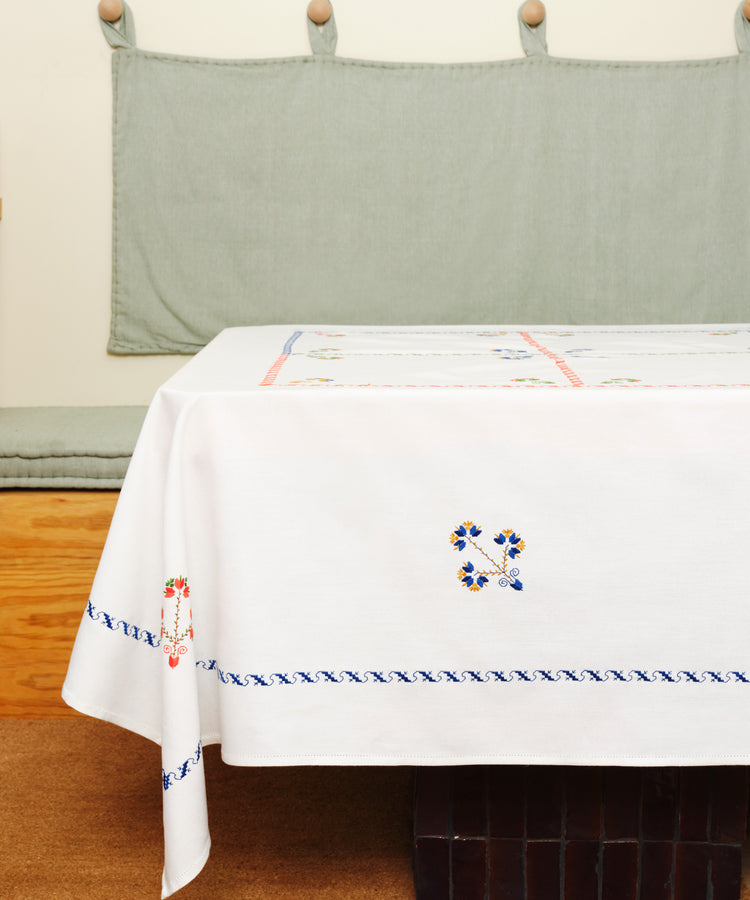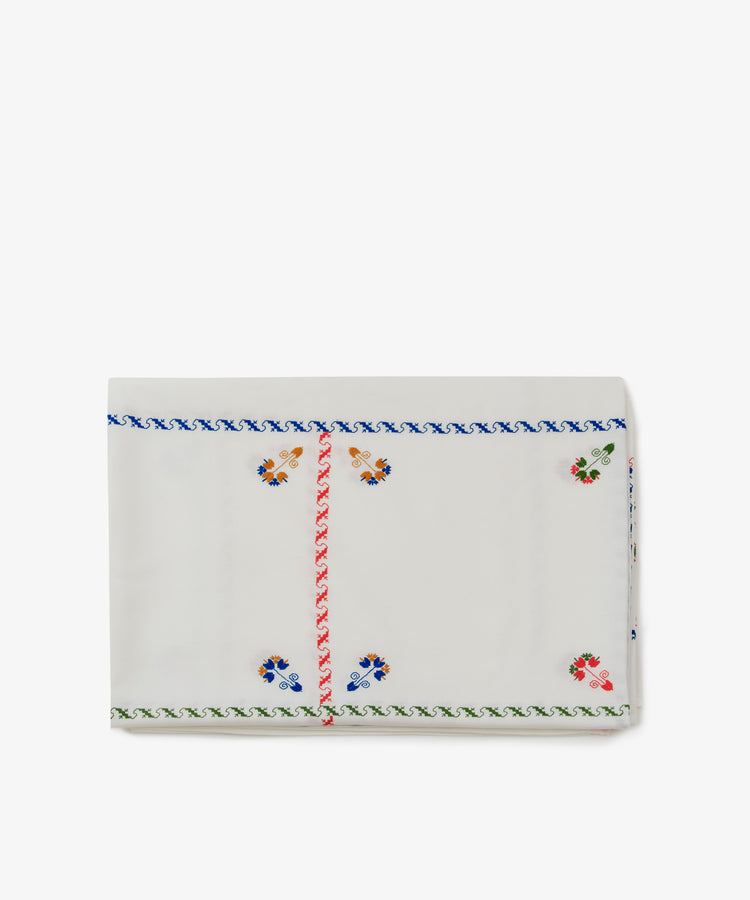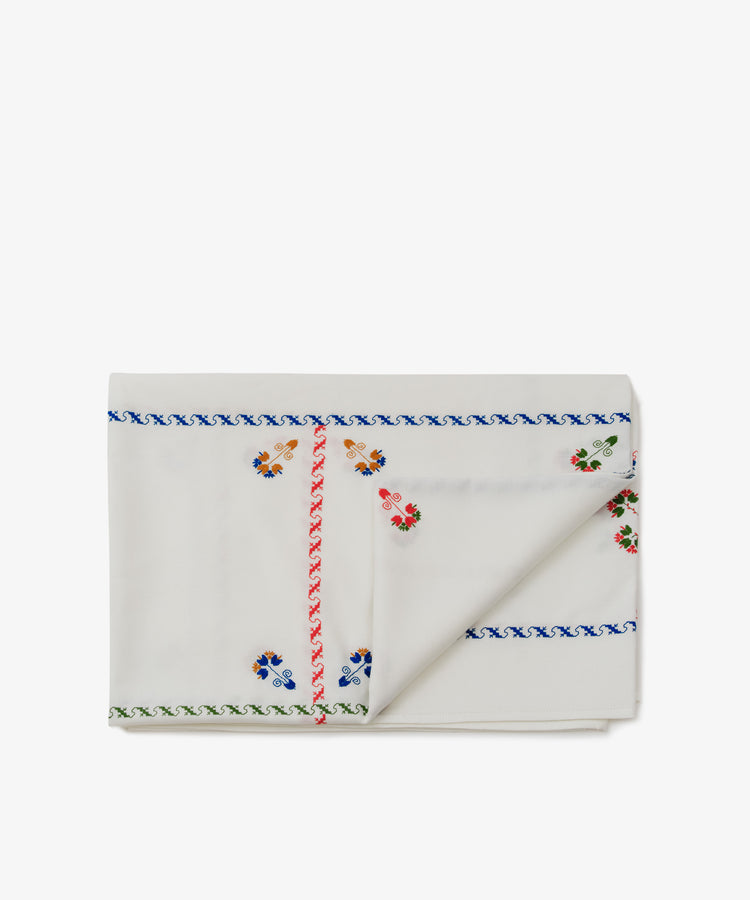 This tablecloth is hand embroidered by artisans in Lagatera, Spain—a town famous for its folklore traditions and unique embroidery techniques and designs that some say date back to when this part of Iberia was ruled by the Moors. Featuring an impressive constellation of colorful florals, this tablecloth will elevate your dining room table. Pair with the Paloma napkins for the complete look.
Dimensions: 98.4 x 70.9in; 250 x 180cm
Material: Cotton with colored thread 
Care: Machine wash at 30°C on the gentle cycle. For embroidered products, wash inside a pillowcase to protect the thread from rubbing. Iron while damp.
products/PAL-TC250-MULTI_a.jpg
products/PAL-TC250-MULTI_a_e6f22cf0-3d8d-44c8-a301-4135488bfba7.jpg
products/PAL-TC250-MULTI_c.jpg
products/PAL-TC250-MULTI_d.jpg
Manufactured
Spain
Shipping & Returns
All purchases are sent by Standard Shipping. Products may be returned or exchanged within 10 days of purchase. They must be returned in the same condition in which they were bought. For more details, please review our Shipping and Returns policies or contact our Customer Service.