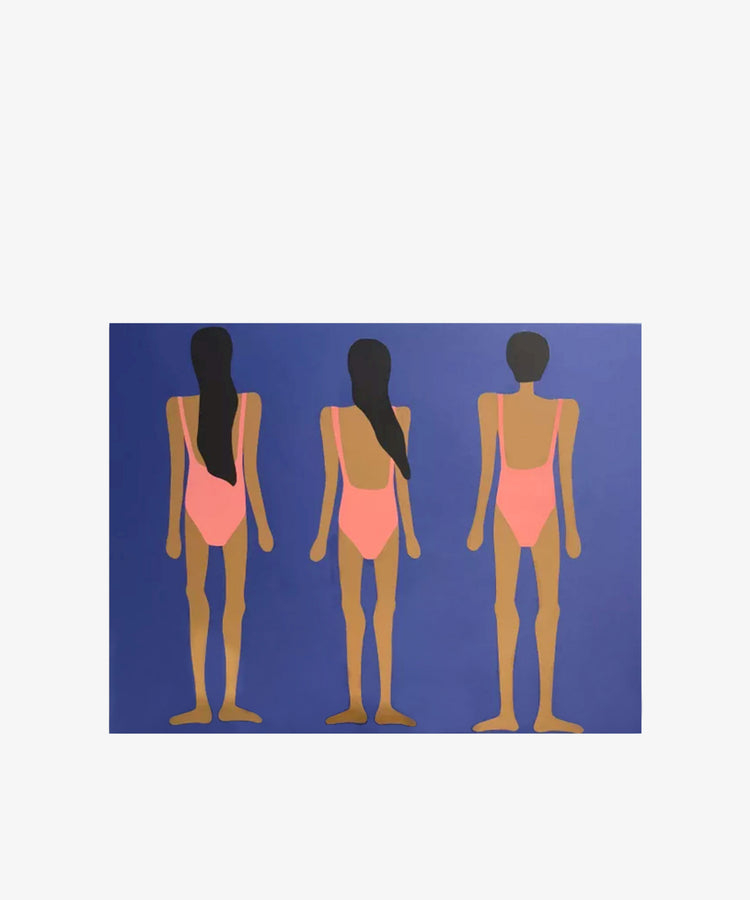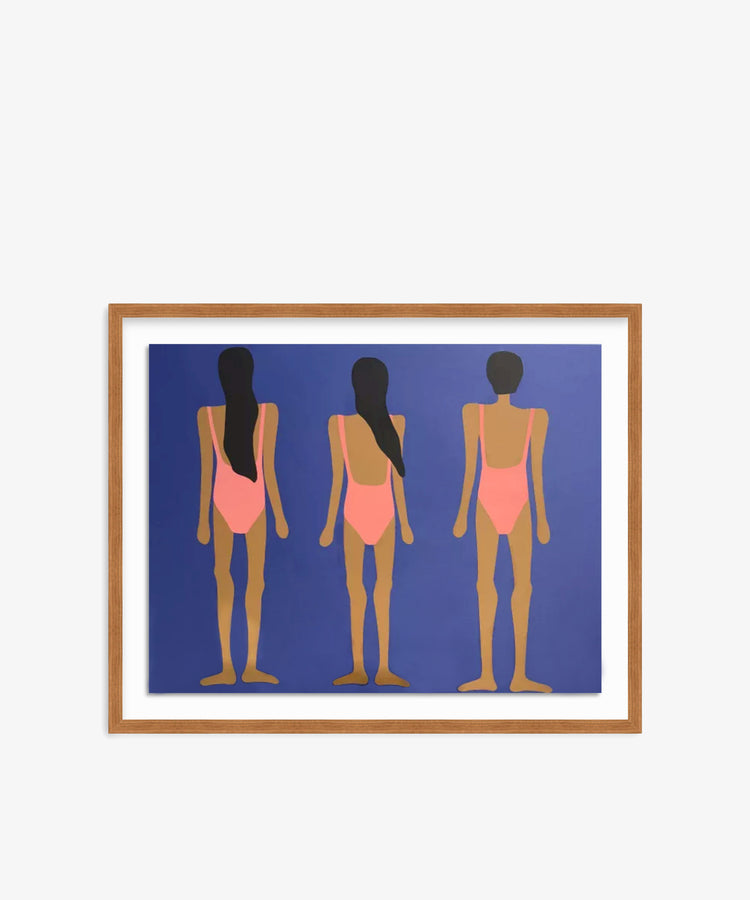 isabel bacon
La Vie En Rose
$1,650
A bold and high contrast collage, simple yet vibrant, featuring three ladies against the backdrop of an engulfing turquoise sea. With their backs to us, we can only imagine what they are thinking as they look out. A moment of revery, excitement, calm?
Archival paper and glue (acid-free rubber cement), scissors
Artwork Size: 25.5 x 19.63 in; 65 x 50 cm 
Framed Size: 29.75 x 23.88 in; 75.6 x 60.7 cm 
Float Mounting
About the Brand
Isabel Bacon is a collage artist living and working between New York City and Ipswich, MA. Bacon makes cut-out images made of brightly colored Canson Mi-Teinte paper. Inspired by the people around her and the places she travels, she creates joyful scenes that come to life in vibrant, simplified forms. The series recently installed at PORTA's Brooklyn store spotlights quiet moments of summer.
Manufactured
New York
Shipping & Returns
All purchases are sent by Standard Shipping. Products may be returned or exchanged within 10 days of purchase. They must be returned in the same condition in which they were bought. For more details, please review our Shipping and Returns policies or contact our Customer Service.