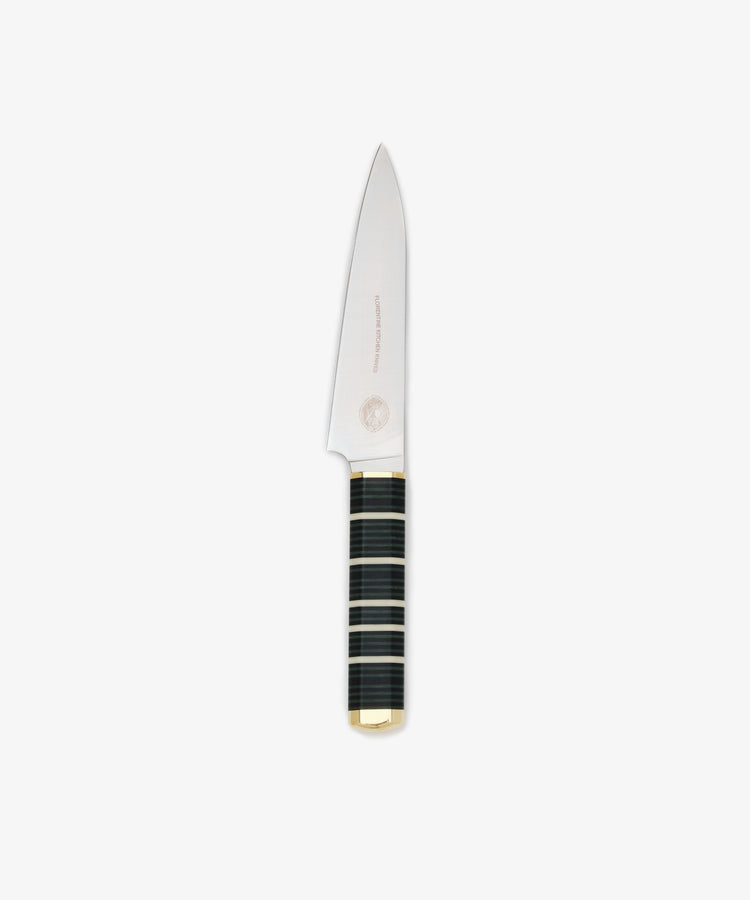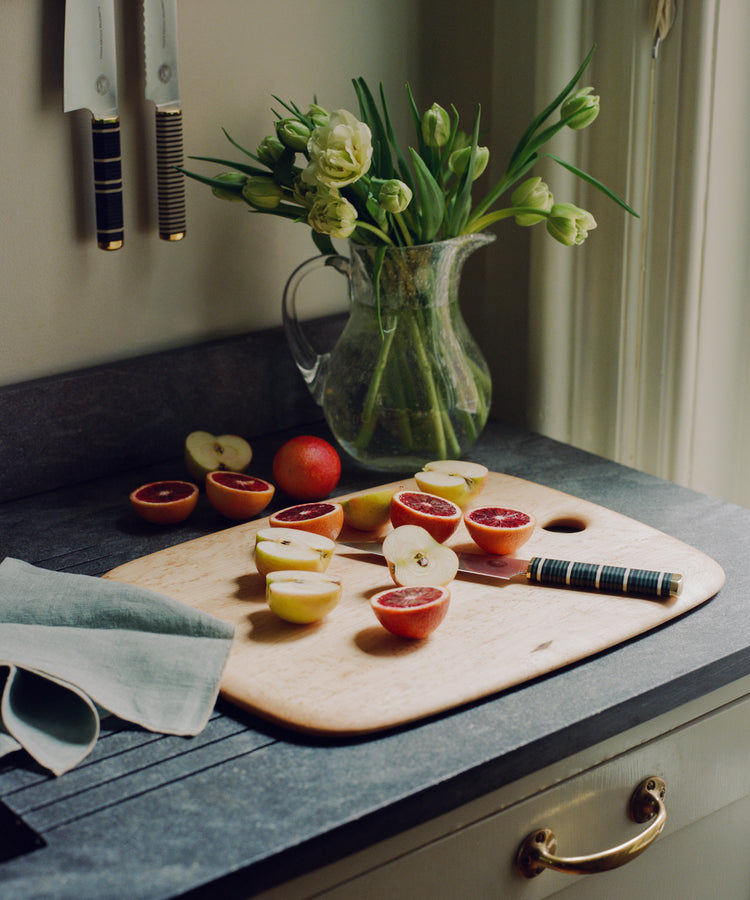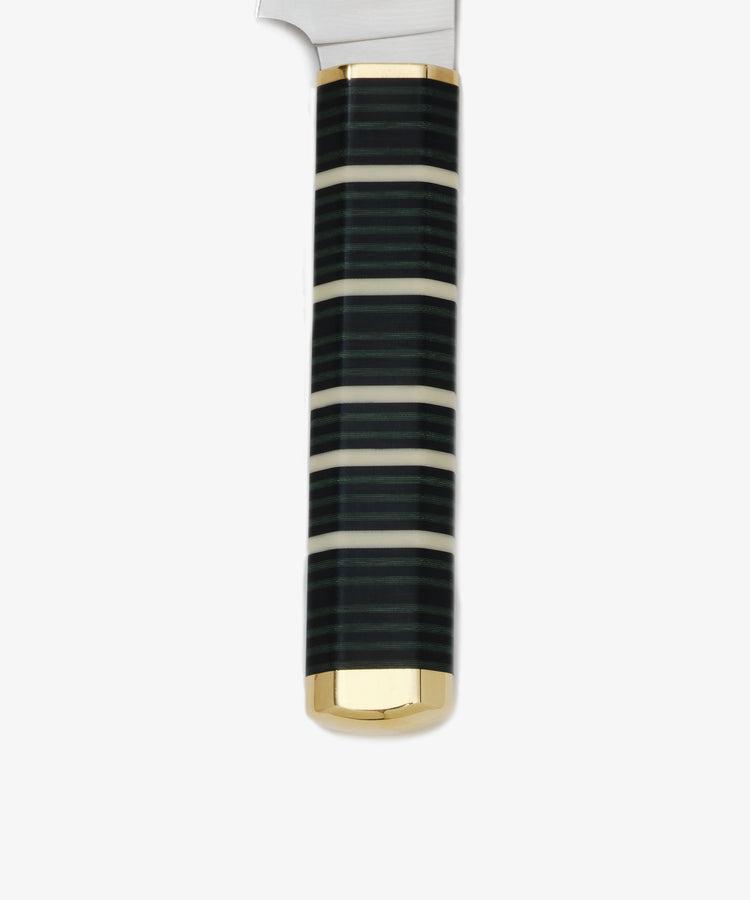 florentine kitchen knives
Kedma Petty Medium Chef's Knife
$240
Handmade in Barcelona, these are some of the finest high carbon stainless steel kitchen knives on the market today. Their stacked handles, created from a series of Micarta disks (robust composite material of canvas and resin), have become synonymous with the brand, and their blades are thinner, lighter and harder than most western equivalents—great for smaller, faster tasks as well as for fileting fish and poultry.

Blade length: 150mm
Blade width: 36mm
Overall length: 280mm 
Material: Micarta handle (canvas and resin composite), Sandvik 14C28N High Carbon Stainless Steel blade 
Hardness: 60 HRC
Edge: 50/50
Care: Hand wash
products/FKN-KNI-PETTY_a.jpg
products/49315_AGA_002_01edit.jpg
products/FKN-KNI-PETTY_bb.jpg
About the Brand
Florentine Kitchen Knives is named after the neighborhood of Florentin, South-west Tel-Aviv where husband and wife team Tomer Botner and Noam Blumenthal founded their company.  Inspired by eastern and western design and knife making techniques, the uniquely styled pieces balance performance and design resulting in some of the finest high Carbon stainless steel kitchen knives on the market today.
Manufactured
Spain
Shipping & Returns
All purchases are sent by Standard Shipping. Products may be returned or exchanged within 10 days of purchase. They must be returned in the same condition in which they were bought. For more details, please review our Shipping and Returns policies or contact our Customer Service.