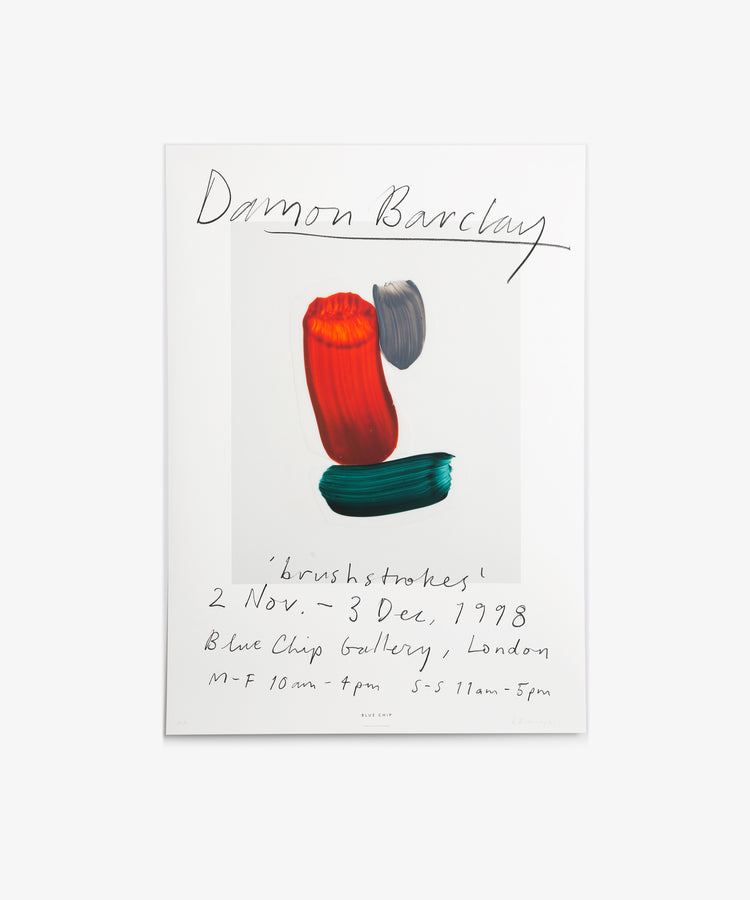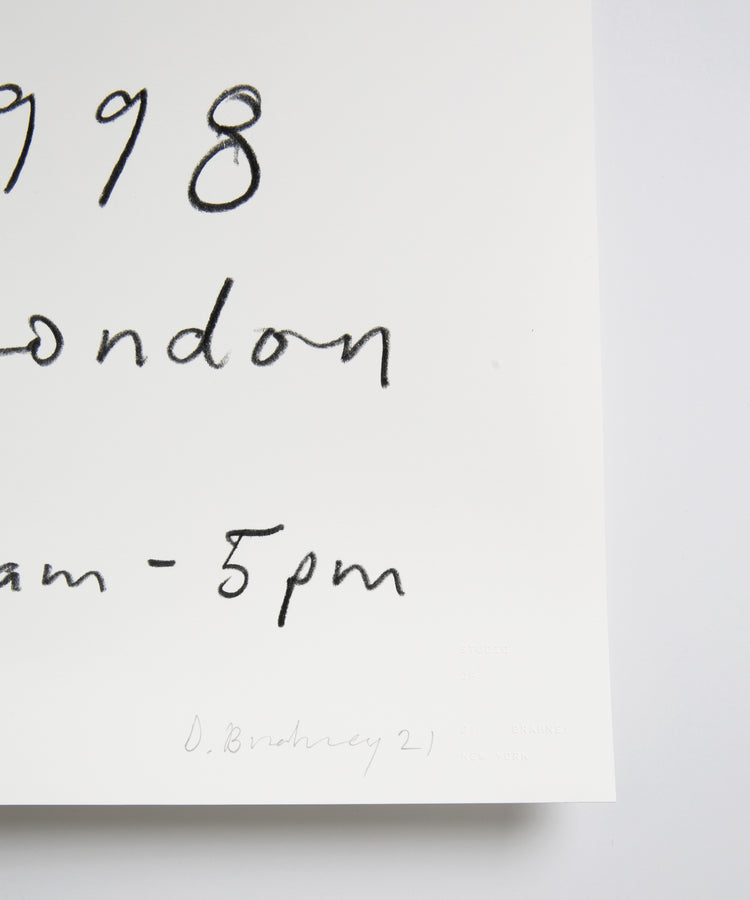 derek brahney
Imposters (London) 2021
$750
IMPOSTERS is a print series combining images of Brahney's Brushstrokes with historical text promoting fake exhibitions by fake artists at fake galleries. Celebrating seminal shows that never happened in various art capitals of the world, IMPOSTERS seek to immortalise the Brushstrokes in the canon of art history by sneaking in the back door. 
This print is sold unframed.
For more information and advice on framing please email info@porta-nyc.com

Edition: 10 + 1 AP
Size: 42 x 30 inches
Material: Fine Art print on Moab Entrada Rag

products/Imposters_London_1.jpg
products/Porta_DB-Imposters-London_2.jpg
About the Brand
Derek Brahney is a multidisciplinary artist based in New York, working across sculpture, drawing, photography, and conceptual illustration. Trained as an industrial designer, he utilizes mundane objects, unexpected juxtapositions and absurdist humor to look critically at contemporary American life. Brahney is also the founder of New Studio, an award-winning practice creating conceptually minded images, objects and experiences for various commercial clients.
Manufactured
United States
Shipping & Returns
All purchases are sent by Standard Shipping. Products may be returned or exchanged within 10 days of purchase. They must be returned in the same condition in which they were bought. For more details, please review our Shipping and Returns policies or contact our Customer Service.