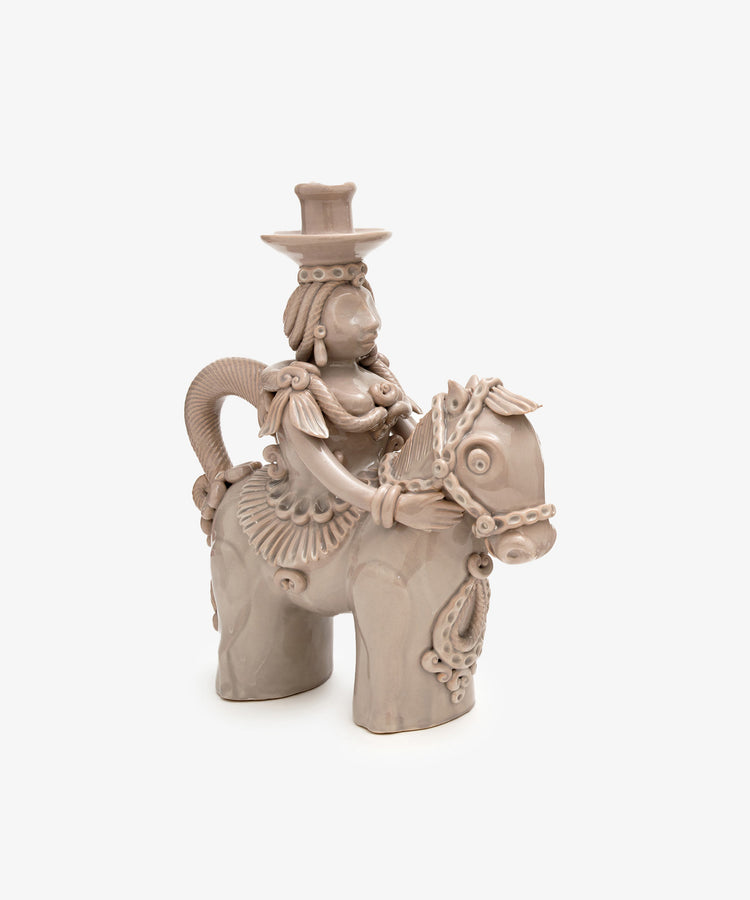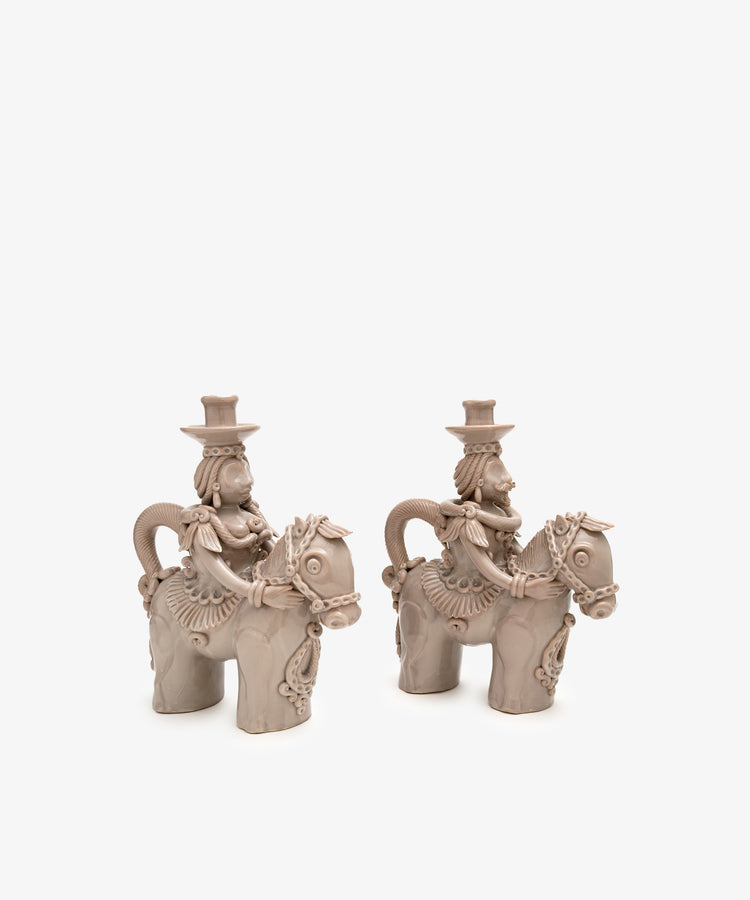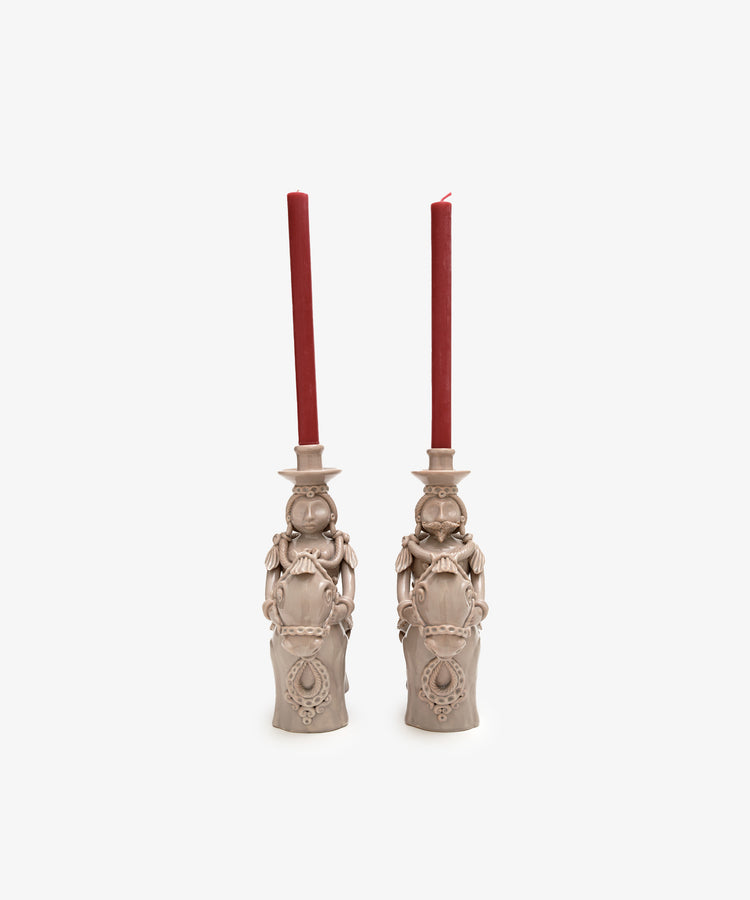 enza fasano
Bella Horseman Candelabra
$355
Inspired directly by local Grottaglie tradition, this Pupe candelabra honors Italian lore from feudal times when it was the right of the feudal lord to spend a woman's wedding night with her before her husband. Enraged by this notion, a local winemaker decided to go to the feudal lord disguised as a woman and kill him to save his wife. Unfortunately, he forgot to shave his mustache and his ruse was uncovered by the lord with no good end other than the longevity of this story of courage, honor and love.
Please note that the horsemen are sold individually, but look fabulous as a pair.

Dimensions: 12 x 10 x 4 in; 30.5 x 25.4 x 10 cm 
Material: Hand-glazed ceramic 
Care: Wipe with damp cloth 
files/EZF-HRSE-CHTUP-W_b_fcd562b5-7a09-4223-8608-34fcc8e60763.jpg
files/EZF-HRSE-CHTUP-W_a_8afb8a29-afab-4170-8a6d-433c7a7a7c0e.jpg
files/EZF-HRSE-CHTUP-W_b_group_5bd4430b-43ef-450f-b004-34ad9704468c.jpg
files/EZF-HRSE-CHTUP-W_a_group_60fb5813-9231-449d-85a6-302f140f6f89.jpg
files/EZF-HRSE-CHTUP-W_c_group.jpg
About the Brand
Enza Fasano, the daughter of Grottaglie's highly-esteemed ceramist Nicola Fasano, was born into a renowned pottery tradition. Her own ceramic world revisits Apulian lore with a contemporary eye, straddling the fine line between art and home decor, tradition and experimentation. Her unique and refined taste is on display in her lively and charming ceramic creations.
Manufactured
Italy
Shipping & Returns
All purchases are sent by Standard Shipping. Products may be returned or exchanged within 10 days of purchase. They must be returned in the same condition in which they were bought. For more details, please review our Shipping and Returns policies or contact our Customer Service.