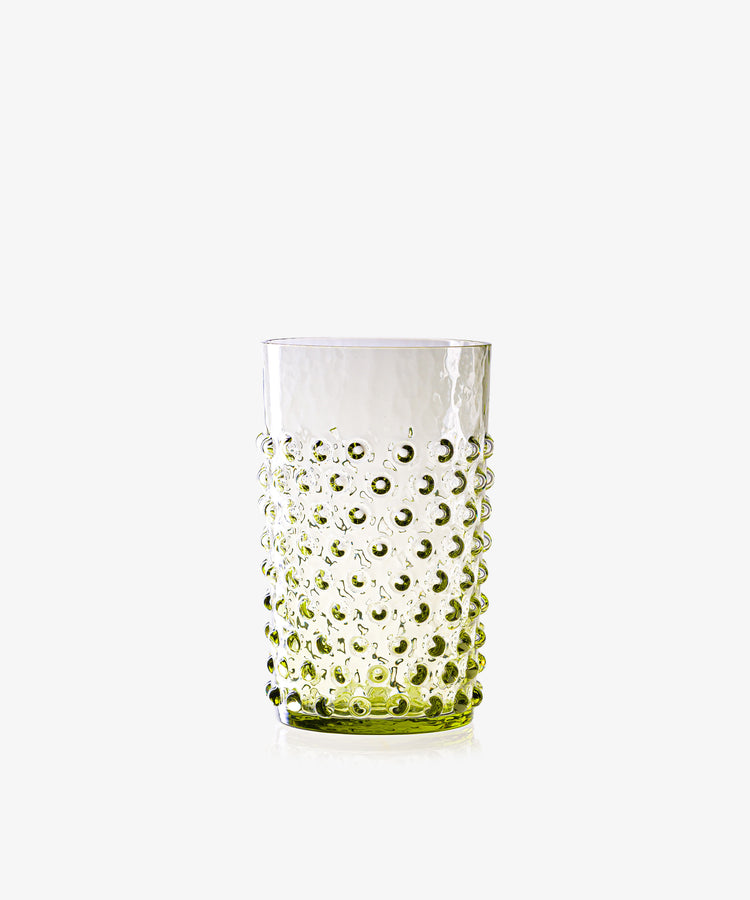 Hobnail Glass, Set of 6
$210
Created in the traditional Bohemian hobnail pattern, these elegant glasses were mouth blown and handmade by craftsmen with decades of experience. Minimalist but edgy, these glasses feel wonderful and give a simple but refined look to any table. Jug sold separately.
Dimensions: 4 1/2in; 11cm
Material: Mouth-blown glass
Care: Machine wash on a cycle less than 60˚celsius
About the Maker
Since the 1990s, this designer has collaborated with the oldest and most prominent free-blown glass makers in Bohemia, Czech Republic. Using traditional forms and patterns, the designer adds a Scandinavian eye for the modern taste. The result is understated but exquisite pieces that are irresistible.
Manufactured
Czech Republic
Shipping & Returns
All purchases are sent by Standard Shipping. Products may be returned or exchanged within 10 days of purchase. They must be returned in the same condition in which they were bought. For more details, please review our Shipping and Returns policies or contact our Customer Service.