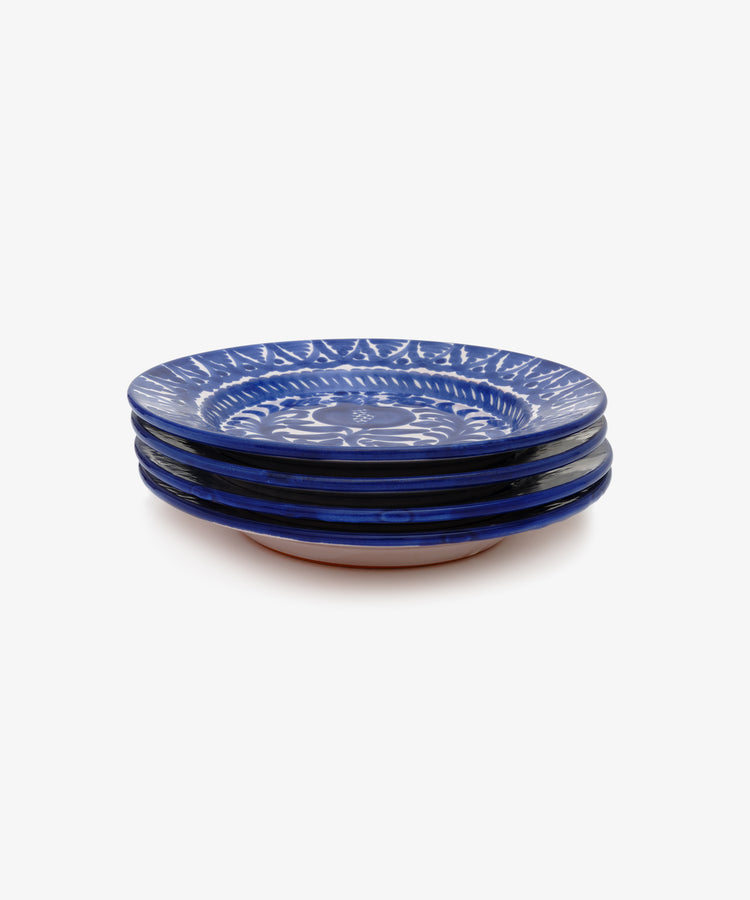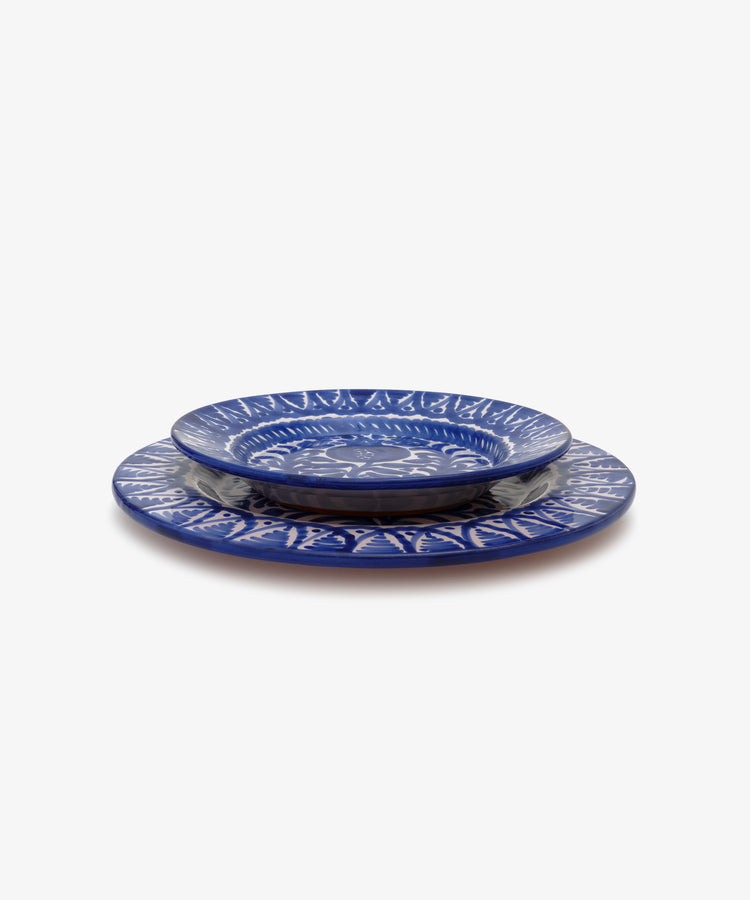 Granada Small Plate, Set of 4
$192
These hand-painted plates bring bold vibrancy to your table and are made to love and enjoy every day. Mix and match the colors and designs, or pick one and stay the line—either way they set the tone for an easy breezy summer gathering or a cozy dinner at home. The design of our Granada plates is rooted in five centuries of artisanal tradition.
Please note that all items are handmade and unique, slight variations may occur.
Diameter: 8 1/4in; 21cm 
Materials: Glazed terracotta with painted detailing 
Care: Dishwasher safe, however, to maintain the quality of these handmade plates we recommend hand washing.
products/DW43-FA21-COLB-SET4_a.jpg
products/DW43-FA21-COLB-SET4_b.jpg
products/DW43-FA21-COLB-SET4_c.jpg
About the Maker
Fajalauza describes a style of ceramic from Granada Spain that originated in the 16th Century during the last Muslim dynasty to rule over the Southern Iberian Peninsular. The designs are an Arab and Christian mix, most often including flowers, birds and the symbol of the region - the granada (pomegranate). Historically these images were applied in blue and green, however, contemporary potters increasingly build on the tradition, adding their own flourishes and expanding the color palette for a contemporary audience. PORTA is working with one of the oldest family run ceramic studios that has been linked to Fajalauza since its inception, the tradition passed on from generation to generation.
Manufactured
Spain
Shipping & Returns
All purchases are sent by Standard Shipping. Products may be returned or exchanged within 10 days of purchase. They must be returned in the same condition in which they were bought. For more details, please review our Shipping and Returns policies or contact our Customer Service.