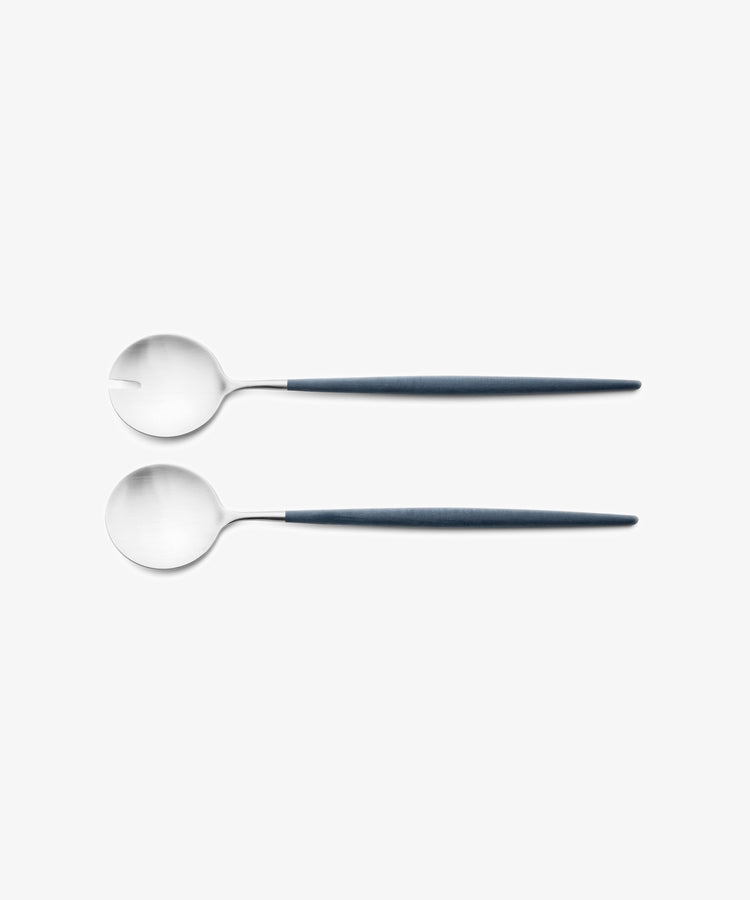 cutipol
Goa Serving Set
$64
Add effortless, easy elegance to your table with this serving set. The garfeiro craft of hand shaping this flatware grounds Cutipol in a storied traditional history, while the simplicity of line and sculptural form of the Goa collection gives this set a contemporary feel. They are a seamless and elevated compliment to any table setting day or night, inside or out. Compliment with Cutipol Goa Flatware
Dimensions: 11 1/2in; 29cm
Material: Matte brushed stainless steel 18/10 and resin handle
Care: Dishwasher safe. Hand dry with soft cloth. If hand-washing avoid using abrasive cloths or scrubs. 
About the Brand
Cutipol is a family-owned business in the village of Sao Martinho de Sande, Portugal that still practices the traditional "garfeiro" craftsmanship with artisans shaping the cutlery by hand.
Manufactured
Portugal
Shipping & Returns
All purchases are sent by Standard Shipping. Products may be returned or exchanged within 10 days of purchase. They must be returned in the same condition in which they were bought. For more details, please review our Shipping and Returns policies or contact our Customer Service.