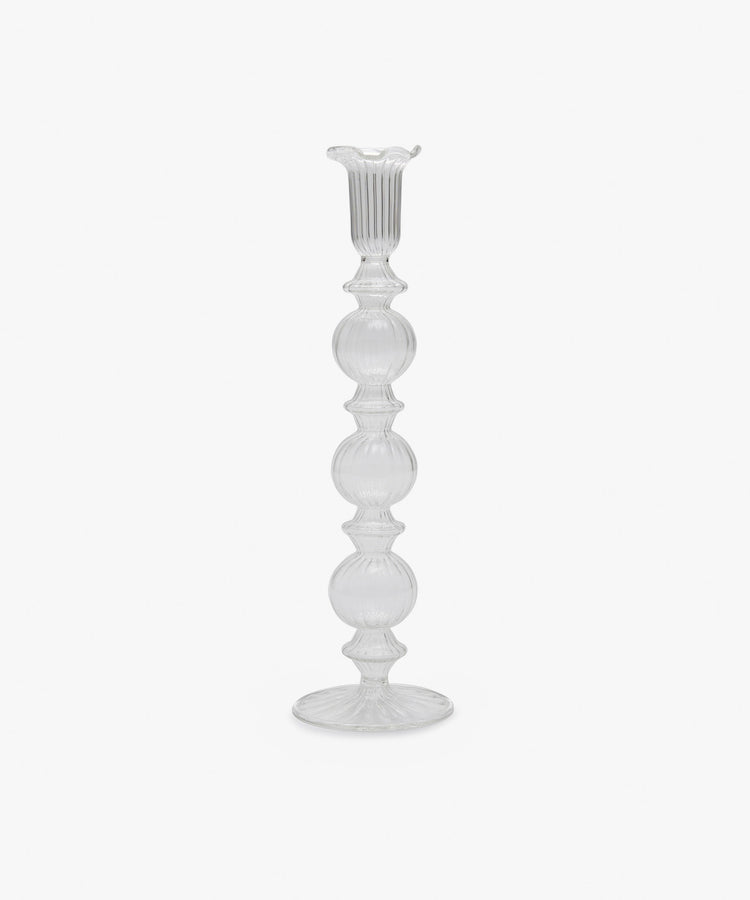 porta x issy granger
Horus Glass Candlestick
$104
This candlestick was hand blown by skilled Egyptian artisans in Cairo. Whether displayed alone on a mantle, grouped together with Esna, Buto and Ombo on a table, or mixed with ceramics and other objects, their delicate simplicity and subtle detail imbue them with a timeless elegance that elevates and compliments everything.
Dimensions: H: 11 1/2in; 29cm, Candle Width: 3/4in; 2cm
Material: Borosilicate Glass
Care: Dust clean with a dry cloth. Do not burn the candle until the end.
About the Maker
This English brand marries traditional artisanship with modern day design, leading with the belief that objects can be simultaneously practical and works of art.
Manufactured
Egypt
Shipping & Returns
All purchases are sent by Standard Shipping. Products may be returned or exchanged within 10 days of purchase. They must be returned in the same condition in which they were bought. For more details, please review our Shipping and Returns policies or contact our Customer Service.