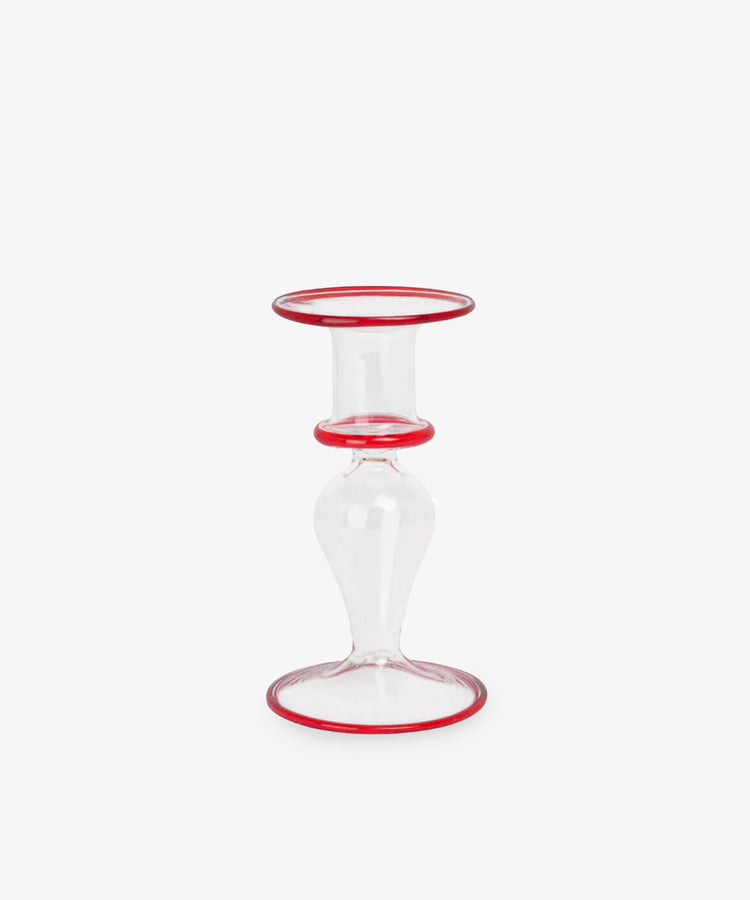 Gabriella Candle Holder
$40
A simple shape with a colorful accent, the minimalist design of this glass candleholder is effortlessly stylish. The subtle pop of color adds a fresh twist on a timeless silhouette.
Dimensions: 5 in; 13 cm 
Material: Glass 
Care: Dust clean with a dry cloth. Do not burn the candle until the end.
Manufactured
Shipping & Returns
All purchases are sent by Standard Shipping. Products may be returned or exchanged within 10 days of purchase. They must be returned in the same condition in which they were bought. For more details, please review our Shipping and Returns policies or contact our Customer Service.