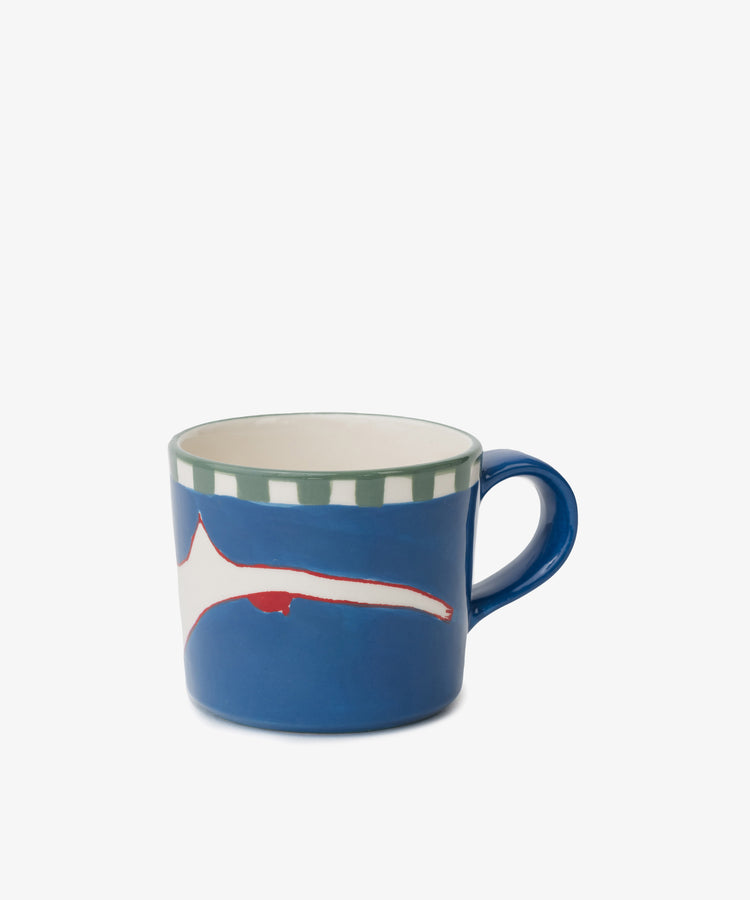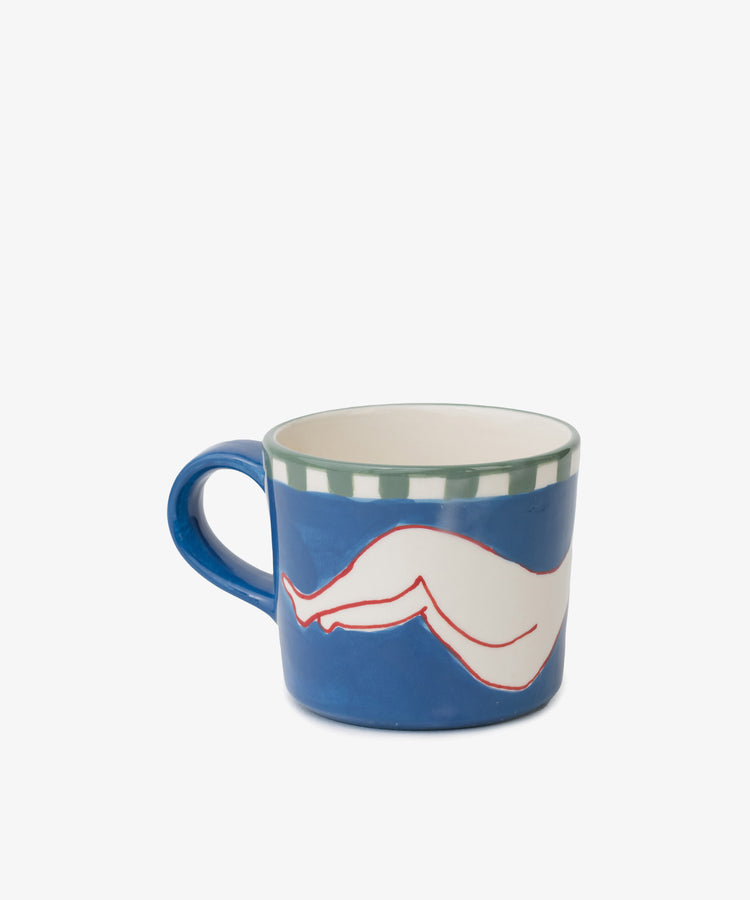 laetitia rouget
Dreamers Mug
$62
Laetitia Rouget's ceramics celebrate all things whimsical and unexpected. This mug is another delightful example of her joyful tableware, all of which are handmade "with love and naughtiness." In addition to their fabulous design, these mugs are perfectly sized for warming your hands on a chilly day. Cozy, beautiful, fun - all the things you need as you start your day, or at your tea time pick me up. Click here for the full In Bed With Laetitia Rouget collection.
Please note that all items are handmade and unique, slight variations may occur.
Dimensions: 3.375 x 4in; 8.5725 x 10.16cm
Material: 100% stoneware, hand painted in Portugal 
Care: Dishwasher safe 

files/Laetitia-Rouget_MM_HR_0013.jpg
files/Laetitia-Rouget_MM_HR_0012.jpg
About the Brand
Laetitia is a French designer living in Lisbon. After studying at Central Saint Martins School, Laetitia's career began as a fashion designer and her work soon evolved into playing with different mediums such as print, textile, paint and ceramic. Her joyful and colorful creations add fun and delight to any setting.
Manufactured
Portugal
Shipping & Returns
All purchases are sent by Standard Shipping. Products may be returned or exchanged within 10 days of purchase. They must be returned in the same condition in which they were bought. For more details, please review our Shipping and Returns policies or contact our Customer Service.