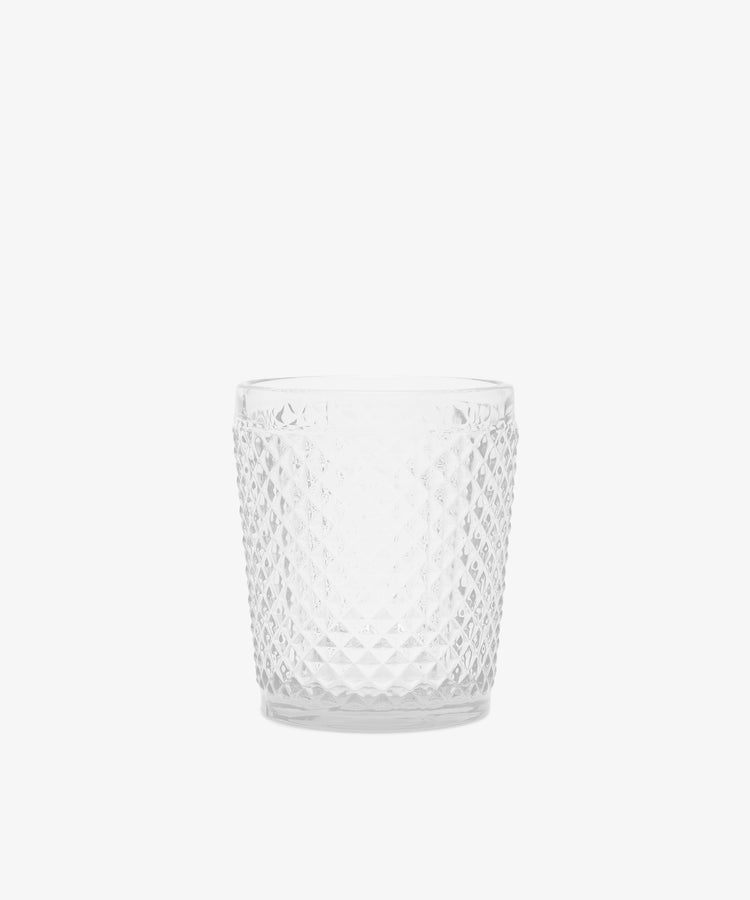 Diamond Cut Water Glass, Set of 6
$150
These water glasses are simple, functional, yet beautifully detailed. The diamond-cut surface creates a playful landscape for sun rays or candlelight. It also adds a rich texture to the touch and a satisfying heft to the weight of each glass.

Dimensions: 3.8 x 3 in; 9.6 x 8 cm 
Material: Glass
Care: Dishwasher safe
About the Maker
Established in 1769, the history of this glass manufacturer is inextricably linked to the history of the glass industry in Portugal. Since its founding, the company has continued to innovate and produce high quality hand blown and pressed glass making it an iconic household staple in Portugal.
Manufactured
Portugal
Shipping & Returns
All purchases are sent by Standard Shipping. Products may be returned or exchanged within 10 days of purchase. They must be returned in the same condition in which they were bought. For more details, please review our Shipping and Returns policies or contact our Customer Service.