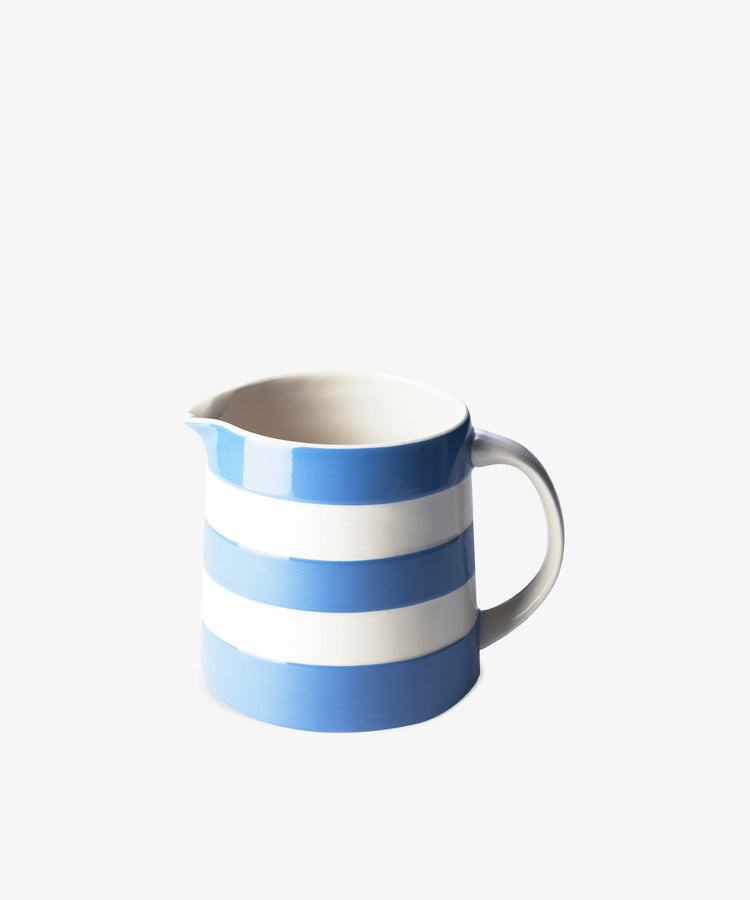 cornishware by t.g. green
Dreadnought Jug
$42
This bold, striped jug will become an essential, classic part of your serveware. Fill it with milk, wine, or flowers, it makes a great addition to the breakfast table or cocktail hour. 
Dimensions: 4.3 x 4 in; 11 x 10.5 cm; 20 oz capacity
Material: Stoneware
Care: Dishwasher safe 
About the Maker
Cornishware is an iconic and timeless collection of stoneware, which features a distinctive broad stripe design. First produced in 1924, Cornishware was created using a nifty lathe-turning technique that scraped blue slip away from its beautiful ceramics to reveal white bands of clay beneath. Those stripes were reminiscent of the blue skies and white-crested waves of Cornwall – and how Cornishware got its name.
Manufactured
United Kingdom
Shipping & Returns
All purchases are sent by Standard Shipping. Products may be returned or exchanged within 10 days of purchase. They must be returned in the same condition in which they were bought. For more details, please review our Shipping and Returns policies or contact our Customer Service.