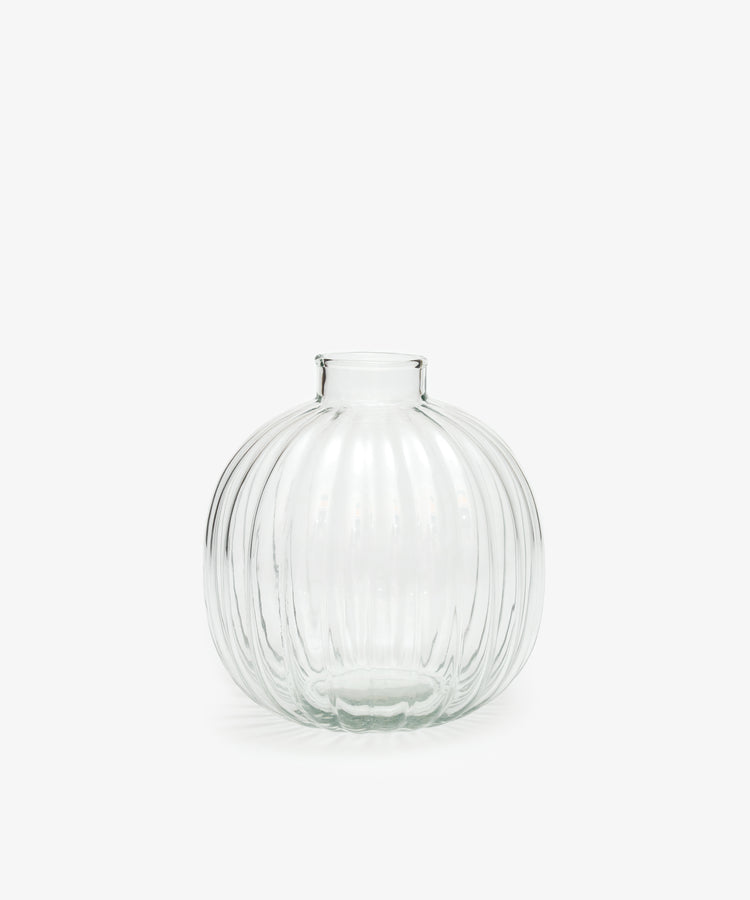 Elegant yet functional, this ribbed bud vase is minimalist yet eye-catching—a lovely addition to your table or mantel. 
These vases are crafted by hand from pressed glass in small batches, making each piece one of a kind. 
Dimensions: 5 X 5.5 in; 12.7 x 14cm
Material: Hand-crafted glass 
Care: Dishwasher Safe
Manufactured
India
Shipping & Returns
All purchases are sent by Standard Shipping. Products may be returned or exchanged within 10 days of purchase. They must be returned in the same condition in which they were bought. For more details, please review our Shipping and Returns policies or contact our Customer Service.