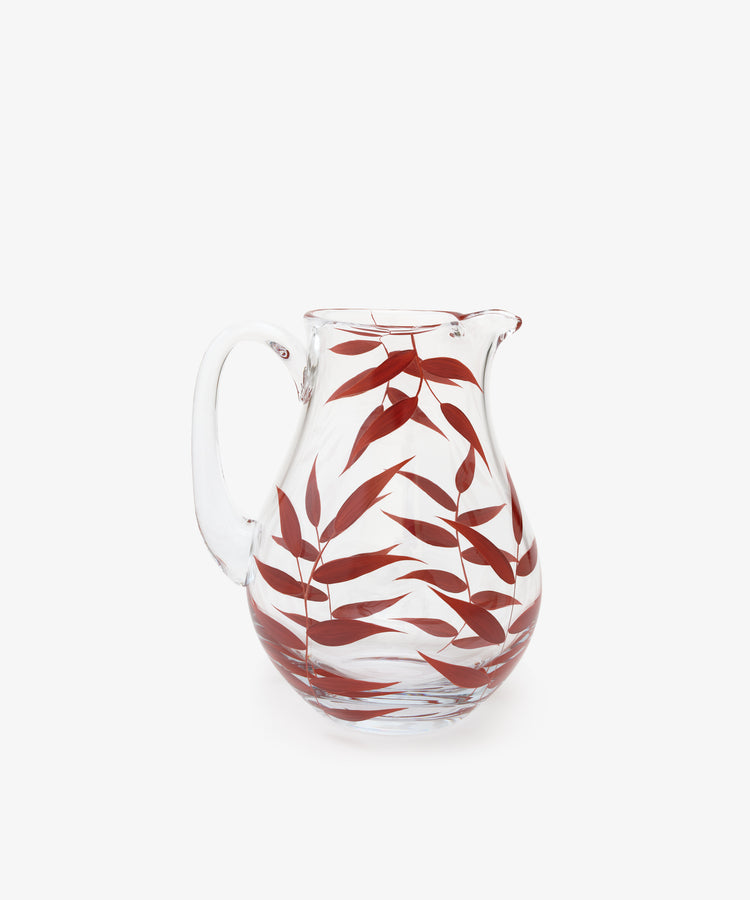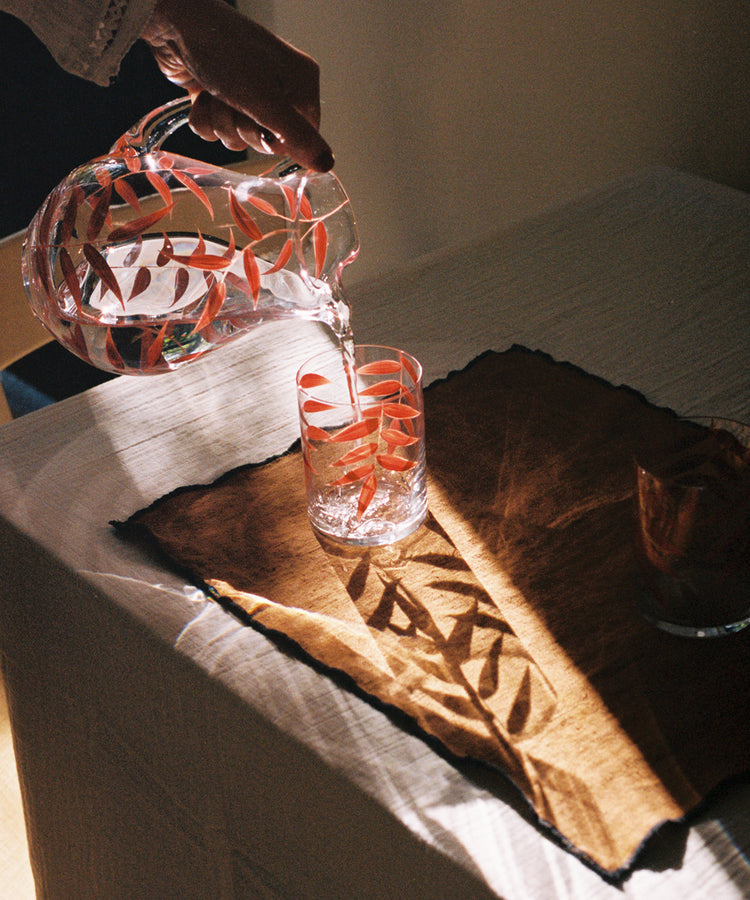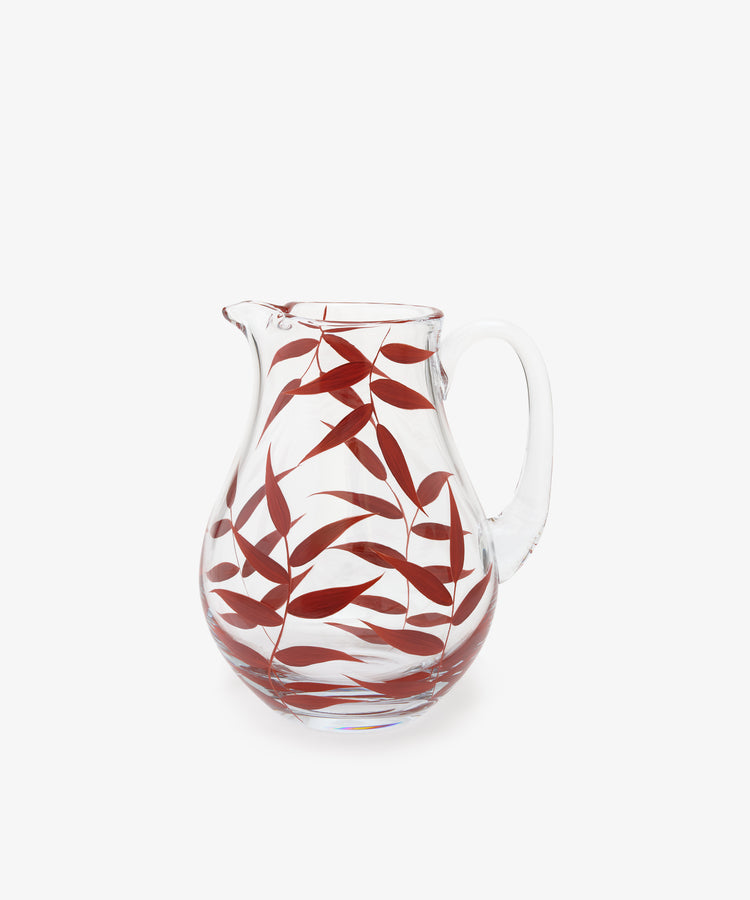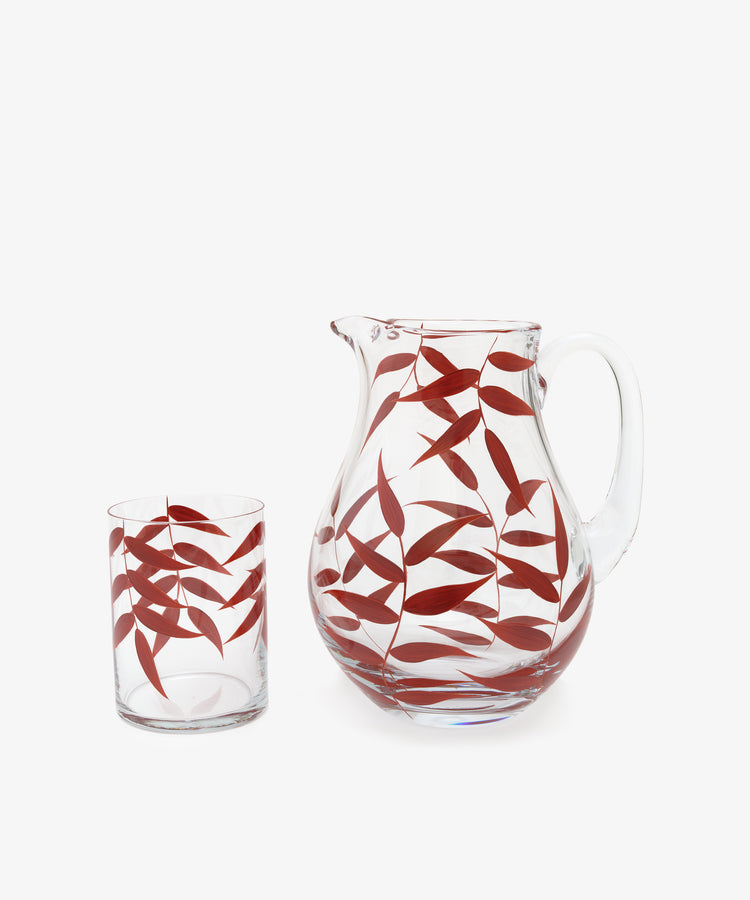 los vasos de agua clara
Acapulco Jug
$230
The attention to detail and rich color application of these hand painted jugs make them extraordinary additions to the table. Nature suits everything, and these bring a special kind of refined magic to every occasion. Paired with a set of glasses, these jugs are the perfect present.
Please note that all items are handmade and unique, slight variations may occur.

Dimensions: 8 x 5.5 in; 20 x 14cm; 64 oz capacity 
Materials: Hand-painted glass
Care: Hand-wash only
products/VAC-JGACP20-RD_a.jpg
products/31102022_Porta2_095.jpg
products/VAC-JGACP20-RD_b.jpg
products/VAC-JGACP20-RD_c.jpg
About the Brand
Born from a lifelong friendship and shared love of craft, this Spanish brand creates exquisite hand painted glassware that takes travel, the Mediterranean and nature as its sources of inspiration. Each piece is a unique result of experimentation in color and form that come to life on the surface of the glass.
Manufactured
Spain
Shipping & Returns
All purchases are sent by Standard Shipping. Products may be returned or exchanged within 10 days of purchase. They must be returned in the same condition in which they were bought. For more details, please review our Shipping and Returns policies or contact our Customer Service.